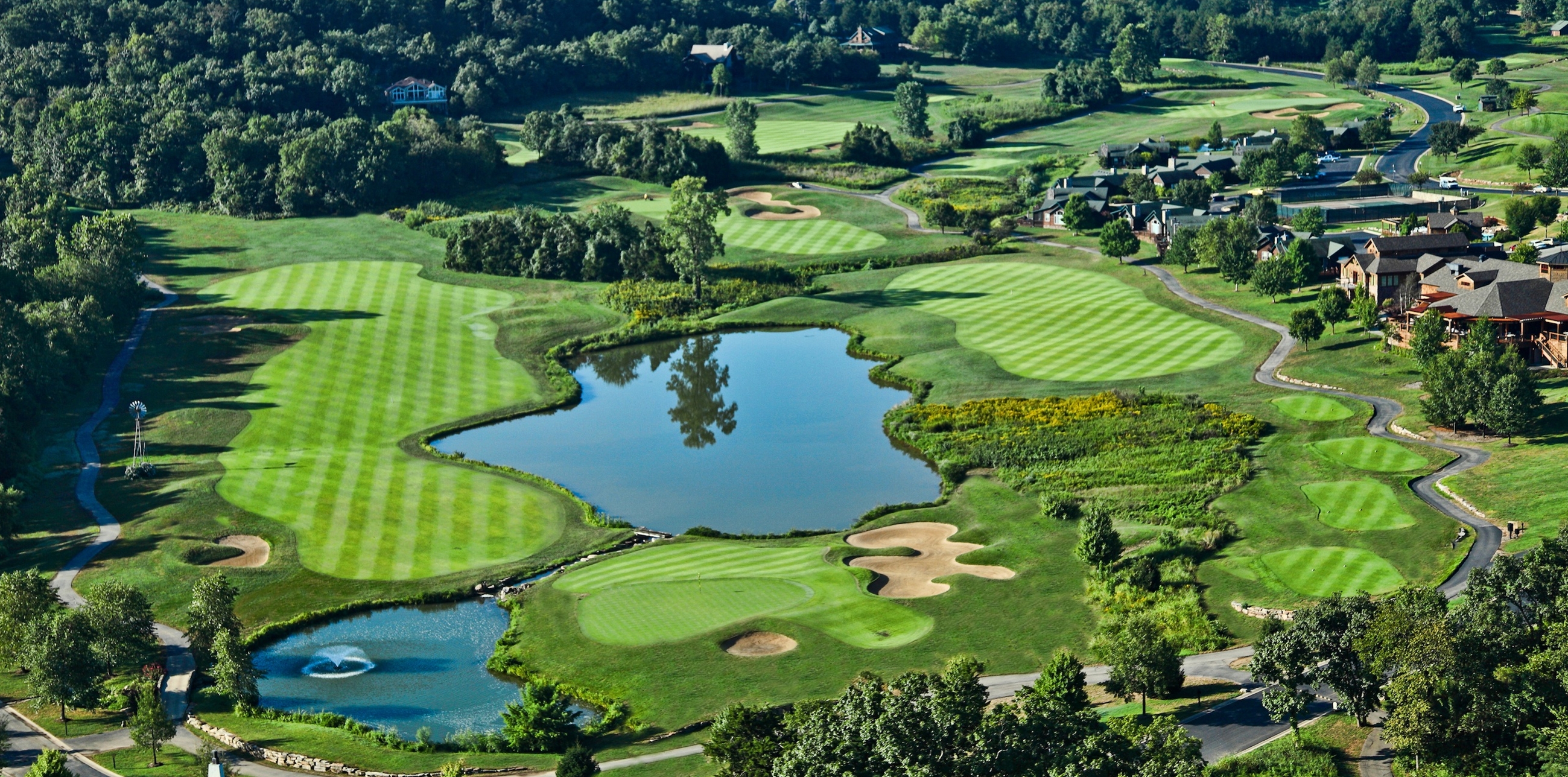 CAMDENTON, Mo. – It's easy to have warm feelings about Missouri's Lake of the Ozarks region. Mine go back to college days, and that was way too long ago.
Not everything in the world is better now than it was back in those more carefree years, but Lake of the Ozarks fits the bill. It still has its beautiful lakes and down-to-earth charm, and – make no mistake – the golf has gotten better, too.
As recently as the early 1990s the area had just five 18-hole courses, the hotbeds being at the two big resorts – Tan-Tar-A and Lodge of the Four Seasons. Those spots are still thriving, but now the number of public courses in the region is up to 13 and nine having lodging available.
Perhaps the best of the course now – and I've played most of them at one time or another — is Old Kinderhook, located in Camdenton (population about 4,000). It's hard to describe Old Kinderhook, a place that got its name off the former name of Camden County.
Paul Hannigan, an all-purpose staffer at Old Kinderhook with a work background that includes doing sports radio in Illinois, admits that Old Kinderhook isn't really a resort because it doesn't have a hotel. That will soon change. The resort will reveal artists' renderings and plans for The Lodge at Old Kinderhook on Oct. 30, 2013. It's expected to be a five-story structure near the current pro shop.
Even without a hotel Old Kinderhook has plenty of lodging, thereby definitely qualifying it as a golf destination. On the premises are cottages, villas, patio homes and estate homes. There's also a conference center and two quality restaurants – The Hook Café for breakfast and lunch and The Trophy Room, a most pleasant place for upscale evening dining.
You don't have to give up the more homespun places that have marked the Ozarks for decades, though. RJ's Family Restaurant (some Ozark veterans may know it as CJ's, but the name was changed in recent years) and Tonka Hills are nearby spots that worked out for breakfast and Jake Culpepper's Steakhouse was a fun dinner spot.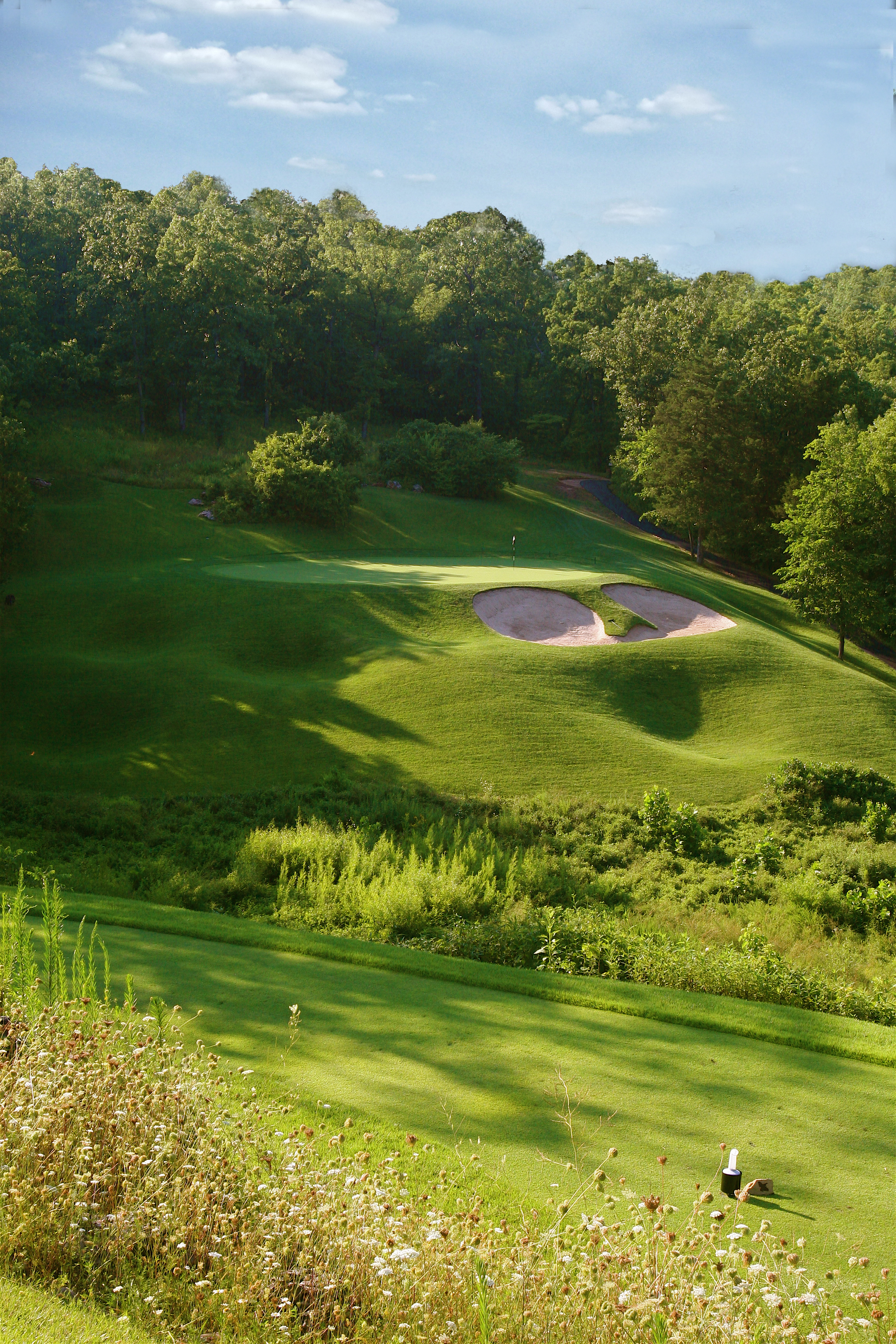 Normally, full-fledged golf resorts offer more than one course. Old Kinderhook doesn't, but Lake Valley – a fun layout with six par-5s, six par-4s and six par-3s – is across the street on Rt. 54 and Deer Chase, newest of the Ozark courses (it opened in 2004), is a short drive away — though a bit off the beaten path — in Linn Creek.
As for the Old Kinderhook layout, it's got a bit of everything. Tom Weiskopf, the long-successful PGA Tour star, designed it in 1999, and it wasn't just a case of him putting his name on the course for promotional value. Weiskopf actually lived in the area for a few months when Old Kinderhook was under construction.
The 6,855-yard par-71 finished product reminds me of Cedar River, another Weiskopf design at the long-popular Michigan resort, Shanty Creek in Bellaire. Cedar River is outstanding, but Old Kinderhook may be even better thanks to its stunning elevation changes.
Old Kinderhook has zoysia fairways and large bentgrass greens, and it's open year-around. After a mid-November round there I was most impressed with the variety of the par-3s. No. 3, at 206 yards from the tips, offers a dramatic downhill tee shot. The shortest, the 152-yard seventh (pictured above), plays over a ravine and is my most memorable of the four one-shotters. A great view of the lake on the left is featured at the 11th, another downhiller, and water is on the right at the 16th, which has a split-level green.
In addition to the course, considered perhaps Weiskopf's best, there's an 11-acre practice range and two putting greens. It's a golf destination very much worth checking out, and it's been getting better. Thirty homes were built in a 24-month span and a 12,000-square foot garden was created behind the No. 12 tee to supplement the restaurant's food offerings.