HAMMOND, Ind. – The Lost Marsh golf course didn't exist when I lived in Northwest Indiana from 1967-69 and was just getting serious about golf. What a shame!
Back then, while working for the Hammond Times immediately after finishing college, the courses of choice were Wicker Park – it had a player-friendly course, the best hot dogs in Indiana and a most friendly staff — and the much newer Scherwood, in Schererville. Then there was Woodmar, right next to Wicker, but it was a private club and difficult to get on.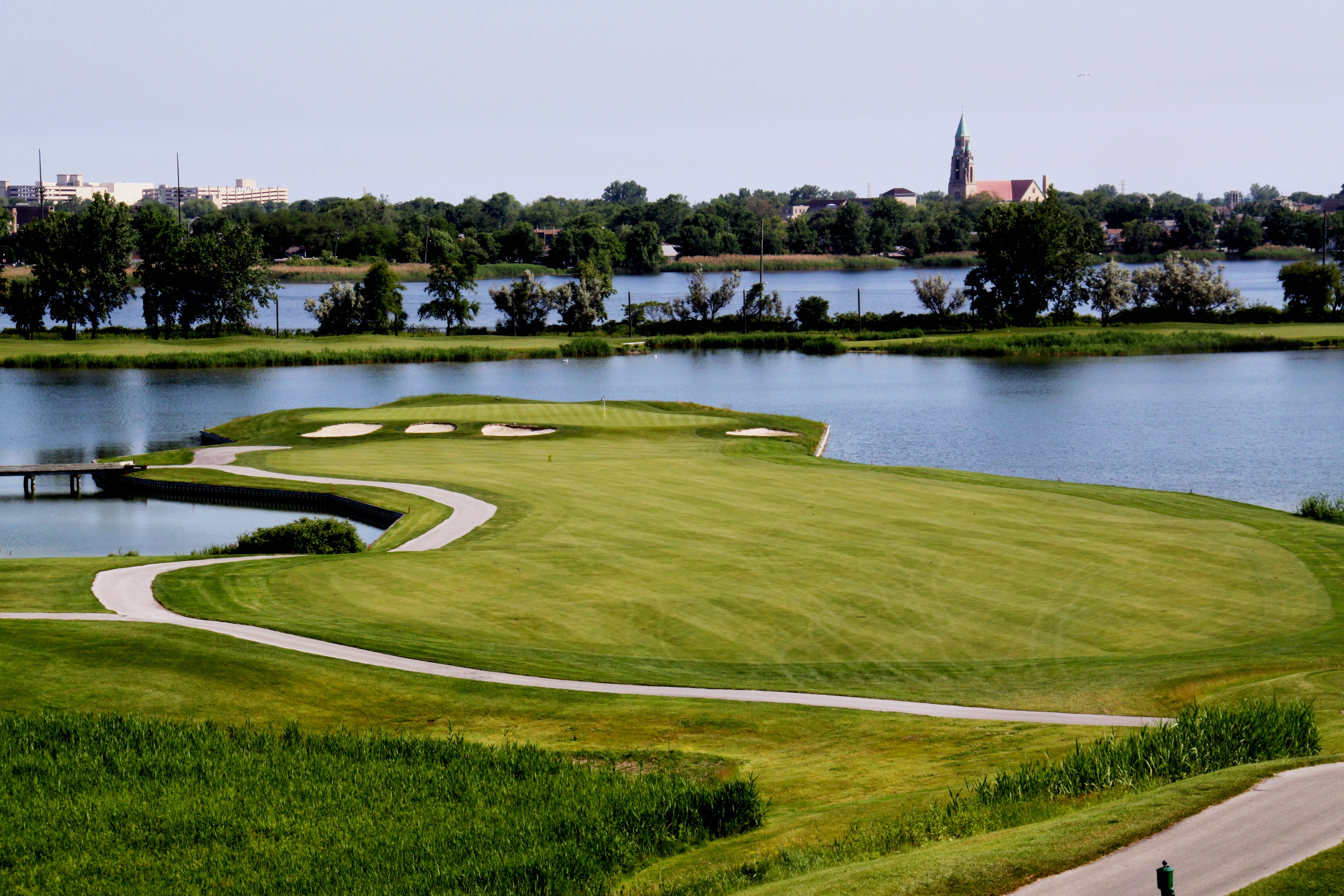 Though Woodmar no longer exists — it was taken over for retail development in 2005 — this corner of northwest Indiana has many more golf options now. None, however, top Lost Marsh, which opened in 2003. It's already hosted tournaments on the LPGA's Futures (Symetra) Tour and gained popularity as a fine outings course after its spacious prairie-style clubhouse was completed in 2009.
Lost Marsh is operated by the Hammond Port Authority and its course was designed by Charles Howard. He isn't very well known in the Chicago area since most of his creations are in Texas. Built on 330 acres of natural prairie, marsh and woodlands, the most striking feature of Lost Marsh is its No. 1 hole – a 340-yard par-4 (pictured above).
The presence of Lake George makes water a factor on the first four holes, but the island fairways and greens look is a particular eye-opener when you stand on the first tee. In fact, I can't think of a more memorable opening hole in the entire Chicago area.
Lost Marsh isn't very long – from the tips it's a modest 6,803 yards – but the par-72 layout is tight and challenging.
There's more to like about Lost Marsh than its championship course, though. There's five sets of tees on the big course, but there's also a nine-hole par-3 course and a First Tee program. The upscale clubhouse (pictured below) is one of the biggest and best of any at Chicago area public facilities, and the driving range has a heated indoor hitting area.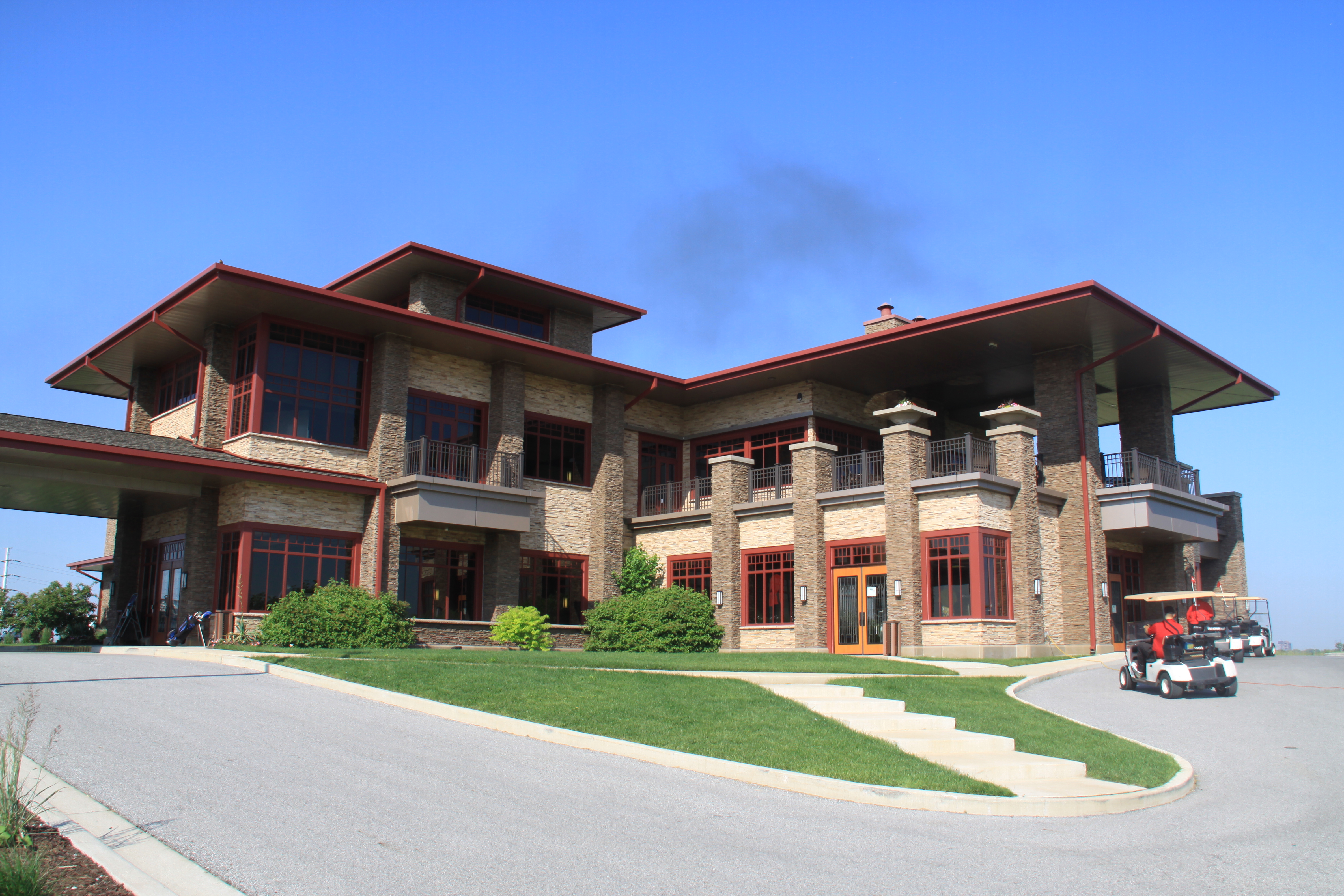 Plus, with Lost Marsh it's location, location, location.
Outdoor enthusiasts can indulge in biking, hiking and bird-watching on its nature trails. In fact, a deer and two fawns crossed one fairway during this summer's Concierge Outing, a shocker to me and my playing partners.
Nearby Wolf Lake provides canoeing, kayaking and paddleboat rentals. The Pavilion at Wolf Lake provides summer concerts, and the Horseshoe Casino is available for more nighttime pursuits. All are just a few minutes away from the course which itself is less than an hour's drive from downtown Chicago.
All that tends to make Lost Marsh a tourist destination that just happens to include what its operators bill as "the finest public golf course in Northwest Indiana.'' I can't quibble with that claim.