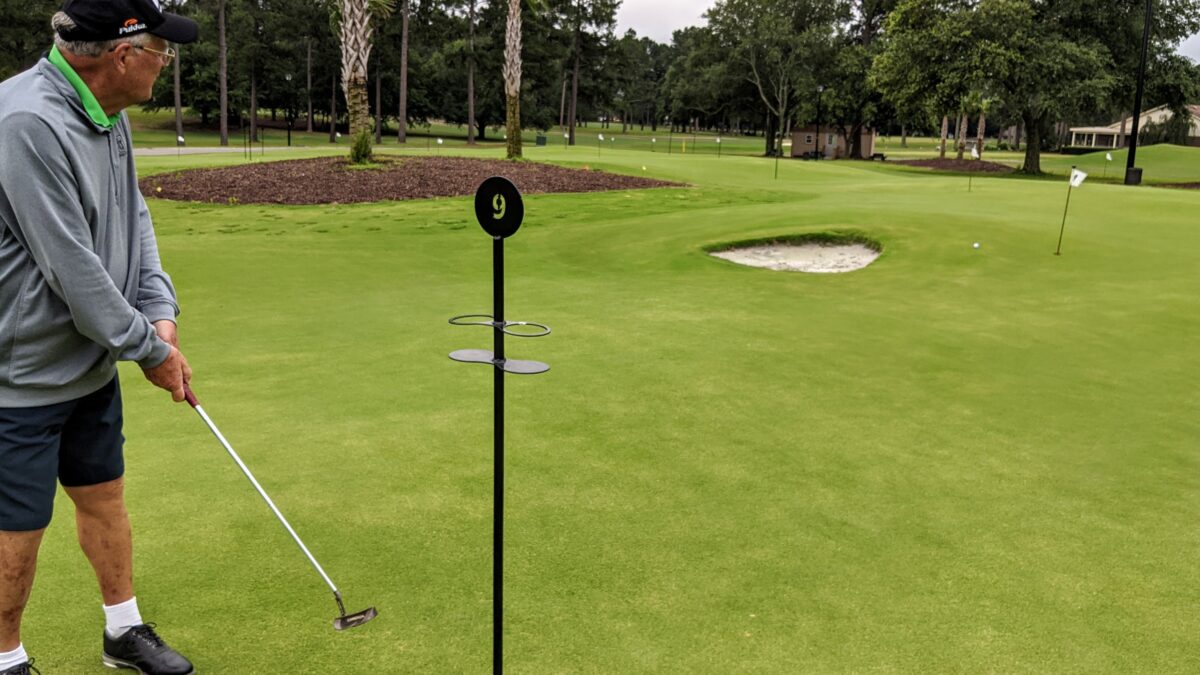 Putting courses aren't exactly new. Many golf facilities – even storied St. Andrews in Scotland – are adding them as a extra amenity at their facilities. The one that we played Monday in Santee, S.C., is one of the better ones. It's called Palmetto Traverse.
Santee is a town of barely 1,000 residents but its golf – three good courses within just a few miles of each other – is big-time. The recently-constructed putting course has 18 holes built over 35,000 square feet near the Lake Marion course. We visited Santee in 2015 and liked the golf atmosphere there then. We like it more with the putting course designed by Kris Spence, an architect base in Greensboro, N.C., with help from Santee marketing director Robbie Wooten.
Rather than call it a "putting course,'' Palmetto Traverse been labeled as a "putting experience.'' You putt from black "tee'' markers and holes are labeled with white flags. A 260-foot putt is possible but the layout offers putts breaking in all directions, some steeply uphill and some sharply downhill. Two bunkers are also included. There isn't much of a walk between holes, making Palmetto Traverse a nice diversion after a round as well as a challenging pre-round exercise.