PORT ST. LUCIE, FL. – It can be confusing.
The PGA of America has its headquarters in Palm Beach Gardens, FL., where PGA National and its five courses are located. The PGA doesn't own that complex, but it does own PGA Village, an hour or so north of PGA National.
PGA Village is much different than National, which underwent a massive renovation of its courses and property in recent years.
At PGA Village there are three public courses – the Wanamaker, Dye and Ryder – plus PGA Country Club, about two miles from the main complex. The Fazio family, so prominent in golf architecture for three generations, has designs at both the National – a swank five-course facility that hosts the PGA Tour's annual Honda Classic — and the Village.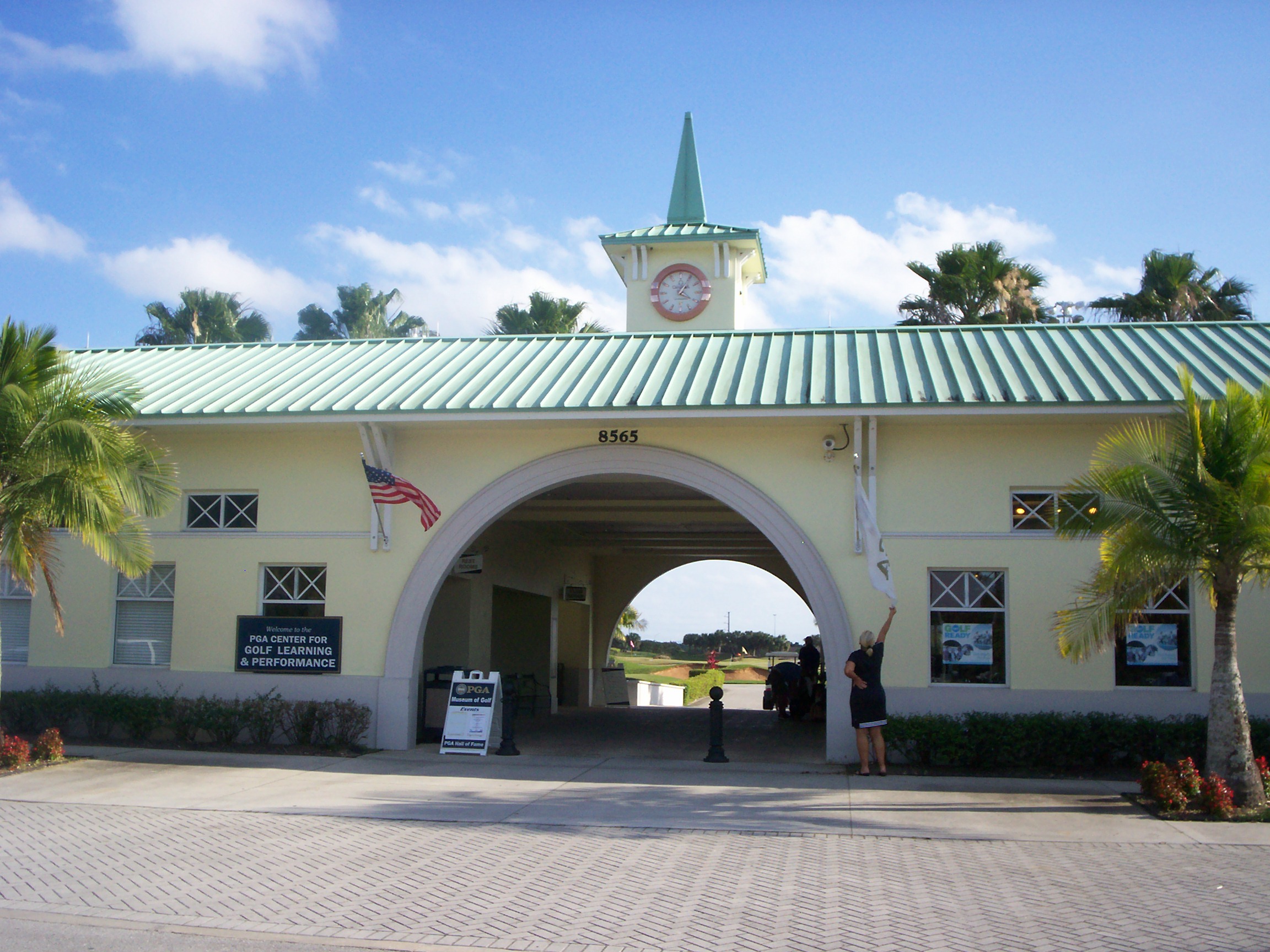 The Village has at least one thing the National doesn't – a golf museum – and its Center for Golf Learning and Performance (pictured above) sets it apart from any golf destination in the country, if not the world. This is a 35-acre complex with 100 hitting stations and state-of-the-art training accessories.
Most interesting was the bunker practice area, where players can test themselves in a wide variety of sand compositions (see photo below).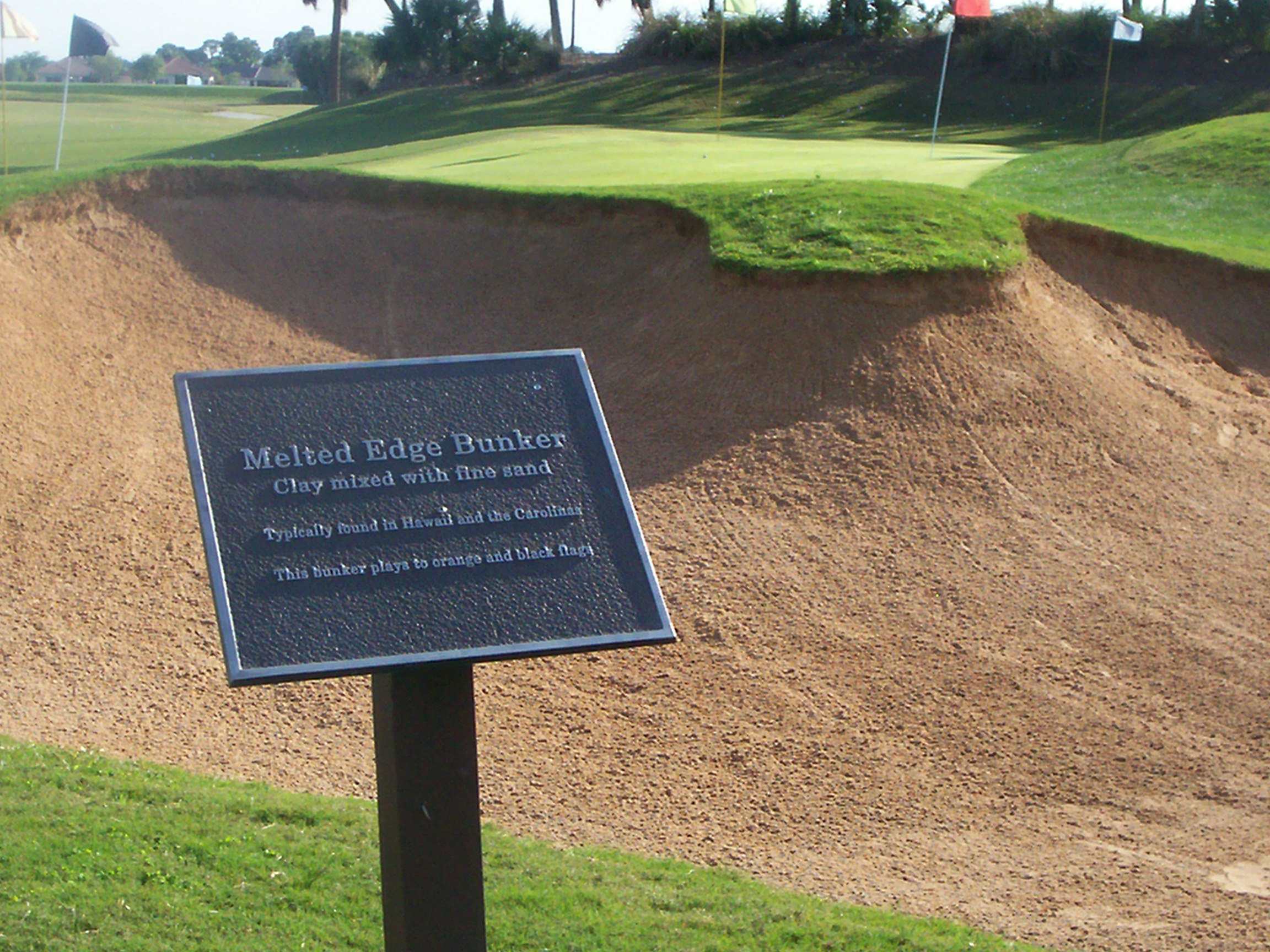 Nothing against PGA National or any of the other upscale destinations we've visited, but PGA Village has a comfortable feel to it. It's for the pure golf diehard, of whatever age group or gender. Its Ryder course, which opened in 1996 and was renovated in 2006, was twice voted among the nation's top 50 courses for women by Golf For Women magazine.
The Wanamaker layout, which also opened in 1996 and was renovated in 2006, was GolfWeek's choice as America's Best Residential Course in 2004. The Fazio name is on both. While the Wanamaker is generally considered the best of the three PGA Village layouts, we preferred the Ryder.
During our stay the Dye layout, a Pete Dye design that opened in 2000 and was renovated in 2007, had encountered some issues with the greens and PGA of America staffers were on hand to correct the problem. Still, that layout's elaborate bunkering was eye-catching and the course was clearly playable.
Though the Village has been around for roughly two decades (PGA Country Club dates to 1988 – 10 years before the other layouts), it seems a well-kept secret. Even staffers there offered that appraisal. This is a great golf value, even in the heart of Florida's tourist season.
The clubhouse, not large but warm and friendly, is undergoing an expansion. The pictures on its walls include some classics and – from a Chicago perspective – it was nice to see Illinois Golf Hall of Famers Bill Erfurth and Steve Benson cited prominently on the restaurant walls for their playing accomplishments. Another Chicago club pro legend, the late Bill Ogden, will be inducted into the PGA Golf Hall of Fame at the learning center in March. (This isn't to be confused with the World Golf Hall of Fame, near Jacksonville. It honors largely touring professionals).
The golf is fun at PGA Village, and the learning facility, museum and six-hole short course set it apart from other golf destinations. Lodging is available on the property, but quality chain hotels are also nearby and one – the Hilton Garden Inn (check) – includes Sam Snead's Oak Grill & Tavern (below). In addition to good food it has plenty of Snead memorabilia on display.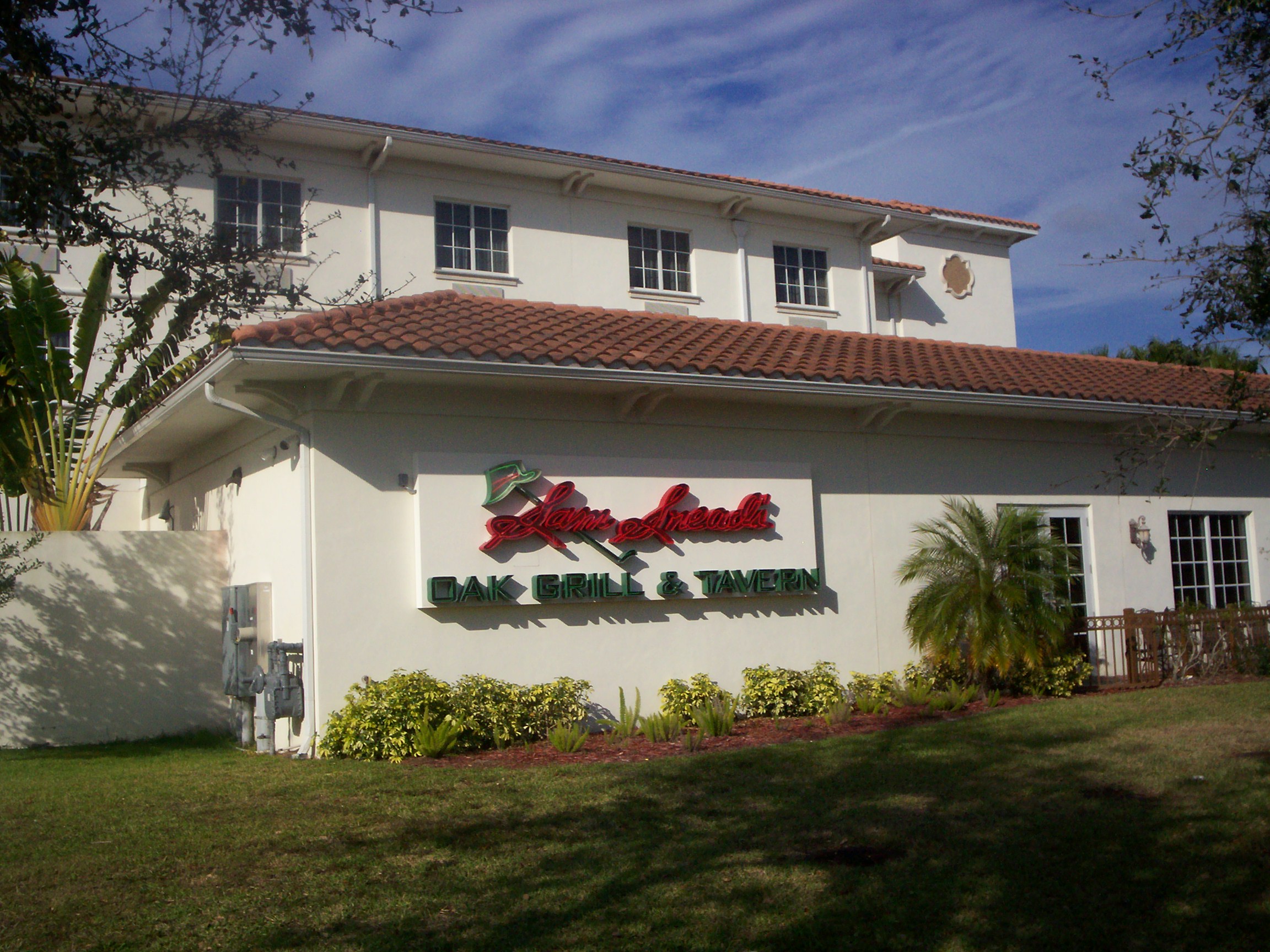 Also within a couple miles is the Vine & Barley, a unique wine and beer-tasting place that is well worth a visit when golf for the day is done.