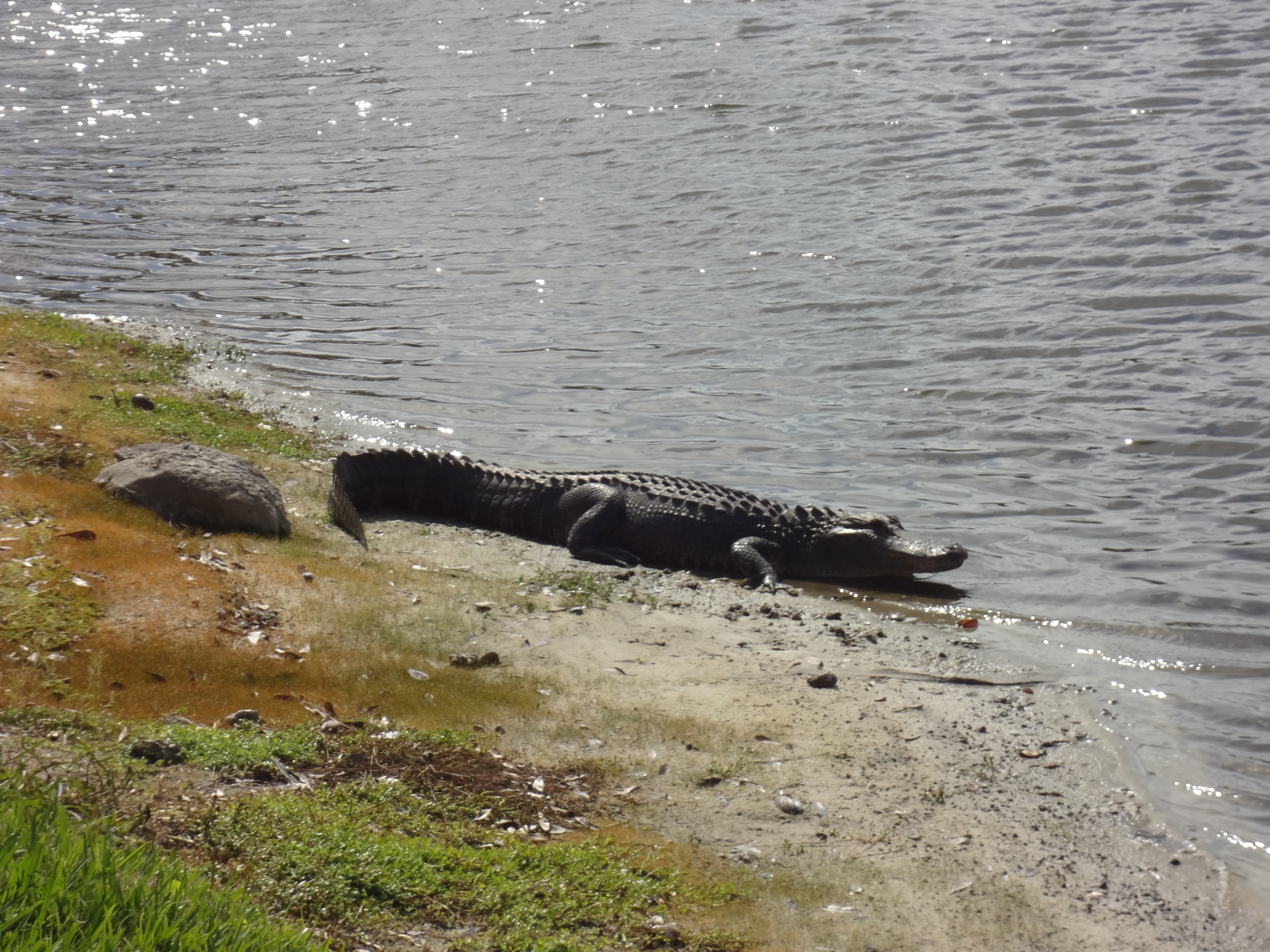 SARASOTA, FL. — The main goal was to get to know a new area on our first two-month winter odyssey and — of course — that meant getting to know the golf options on Florida's Gulf coast. We did a good job of both.
Between our arrival in Sarasota on Dec. 30 and our departure on Feb. 29 we played 14 of the 18-holers and one of the nine-holers. We didn't have access to the area's premier private clubs, like Concession, The Founders Club, Sara Bay, Longboat Key Club, Venetian, TPC Prestancia or The Ritz Carlton Members Club — but that didn't matter.
This was more about discovering the best golf bargain in the highlight of the tourist season rather than getting in that one memorable round on a course with a big reputation.
Once friends learned of our winter plans we were advised to contact representatives of two prominent golf course management groups. We did, via email, but our contacts at neither Billy Casper Golf nor Pope Golf responded with either advice or invitations. So, the resulting selection of courses was solely ours. We were like any golf addicts on vacation looking for the best deal. Tee time availability and greens fees were prime considerations with a few suggestions from fellow tourists — those more experienced here than us — mixed in.
We went into our stay determined to play as many courses as possible. Therefore, we had a policy of playing each course only once. Our tour took us from Venice on the south to Leesburg on the north, but eight of the courses were within the Sarasota limits and three more were in the neighboring big city of Bradenton.
Florida golf is different than what we are used to in the Midwest. Tee times are, understandably, much higher in the winter months. There's also a premium if you want to tee off in the morning. I found that hard to understand, and it was also puzzling to find most courses closing operations for the day in late afternoon — some even before we finished our rounds. That limited our opportunities to sample clubhouse food and beverage options.
I had a taste of Sarasota area golf when my parents lived part-time in the area for about 30 years, but then it was limited to The Meadows, a private club, and the nearby Bobby Jones Golf Complex, a busy, basic 45-hole facility with the most attractive greens fees. Those visits were made largely in the 1980s and 1990s. I hadn't been back to Sarasota since 2002, and returned 10 years later with a different perspective on golf. I found the area in general had changed a lot in that period as well.
This time around the most notable things were the lack of bright flowering, so prevalent around Midwest courses, and bunkers that didn't have nearly the sand in them as the courses closer to home. But the variety in the courses we played was outstanding. Courses that would be deemed too short around Chicago were pleasantly sporty in this climate. One course, Green Valley in Clermont, started with two par-5s. We'd never seen a course with that before. And water was a big strategic factor on most courses we played, a departure from what we were used to in the Chicago area.
While there wasn't much in the way of cheerful flowering, there was plenty in the way of wildlife on all the courses. An alligator was about to devour one of our golf balls at Boca Royale, in Englewood, and big turtles formed a gallery on our tee shots at Rosedale in Bradenton. We spotted a bald eagle, quite a few sand cranes as well as a few woodpeckers and ducks. Squirrels were also in abundance at some of our stops.
While these tough economic times have taken a toll on Florida's golf courses, just as they have everywhere else in the country, there was an upside to that. Many of the private clubs made their courses available for at least some public play. That enabled us to sample the challenging Waterlefe layout, most expensive of the courses we played at $79 per person with an afternoon tee time.
Best buy was also at a private club that welcomed public play, Bent Tree in Sarasota. This layout had been a stop on the Ladies PGA Tour, and legendary Nancy Lopez won both her first and last pro tournaments there. We were able to play it, though, for $39 apiece on one beautiful afternoon.
The Meadows, a long-time Sarasota golf landmark, opened two of its three courses to the public. The Groves was short but definitely challenging, the Highlands full-length and user-friendly. The Meadows limited its premier layout, called the Meadows, to member play though there didn't seem to be much of that during the course of our stay.
Most unusual course we visited was Sarasota National, in Venice. It was supposed to be the centerpiece of a golf community, but the homes never got built. As a result, we had the feeling that we were playing golf on the moon — no homesites and not much in the way of trees bordering the fairways that were well spaced. But Sarasota National was one of our favorite courses on our tour, that also included Oak Ford and Sarasota Golf Club (not to be confused with Sarasota National) — both fairly priced and user-friendly.
Lowest greens fees — and that was always a consideration — came when we were willing to take day-long trips and cash in on the most attractive Players Pass program instituted this year by GolfVisions, which manages Foxford Hills, Tanna Farms, Oak Grove, Settler's Hill, Nettle Creek Village Green and Heatherridge in the Chicago area. Two of the GolfVisions' other courses are in Florida, and we played both Green Valley and Pennbrooke Fairways, in Leesburg. Thanks to the Players Pass our expenditures at both places — for two greens fees — was only $27. Now that's what you call a bargain for Florida golf in the dead of winter, and making the approximately two-hour drives also brought us to two surprisingly great dining experiences — Cheesers (for breakfast and lunch) and City Grille (for dinner) in Clermont.
If you're a golf history buff — and I am — a must stop (and one of the cheapest) is the Bobby Jones Golf Complex. Jones, who won golf's Grand Slam in 1930 and then abruptly retired from competition, was on hand for the dedication of this layout in 1927. Donald Ross, the legendary architect, designed the first 18 holes. The facility grew by nine-hole increments in 1952, 1967 and 1977. The last was the creation of the John H. Gillespie Executive Course, named after a Scotsman who built the first two holes in the area in 1886. Local golf historians claim those two holes were the first built in the U.S.
Now the area has courses designed by celebrity player types like Jack Nicklaus and Arnold Palmer as well as prominent world-wide architects like Tom Fazio, Robert Trent Jones and Arthur Hills. Most prolific architect for this area, though, is Florida-based Ron Garl, who has his name on Longboat Key Club, Plantation, TPC Prestancia, The Meadows, University Park and The Highlands. Chicago golfers might also be interested in Palm Aire since its architectural work was done by Dick Wilson and Joe Lee, the co-designers of the Dubsdread course at Cog Hill.
Scheduling golf the way we did educated us on Florida living and brought us into contact with a wide array of nice playing partners, all determined by chance. We were paired with an 86-year old at Waterlefe, who just happened to know other family members from the Chicago area. We played rounds with two couples from Michigan. One wasn't married, just friends who enjoyed a round while their partners were tied up with work projects. We also met up with a telephone technician from Vermont, two good ol' boys from Kentucky and a Korea-born computer programmer who had settled in Bradenton. All seemed to be good people and were good golf partners, for sure.
The biggest drawback was the lack of walking courses. Only Bobby Jones and Green Valley fit that category. And, unfortunately, we didn't get to test such courses as University Park, Legacy at Lakewood Ranch, Tatum Ridge, Serenoa, River Strand and Rolling Green. We were told each had their good qualities. They'll be must-stops on our next Florida golf tour.
So will Streamsong, a 36-hole resort facility that will open in Polk County, Fla. (between Orlando and Tampa) in December. It'll be managed by Chicago-based Kemper Sports.