The LPGA's first International Crown competition ended less than a week ago and already preparations are well underway for the second staging, in July of 2016 at Rich Harvest Farms in Sugar Grove.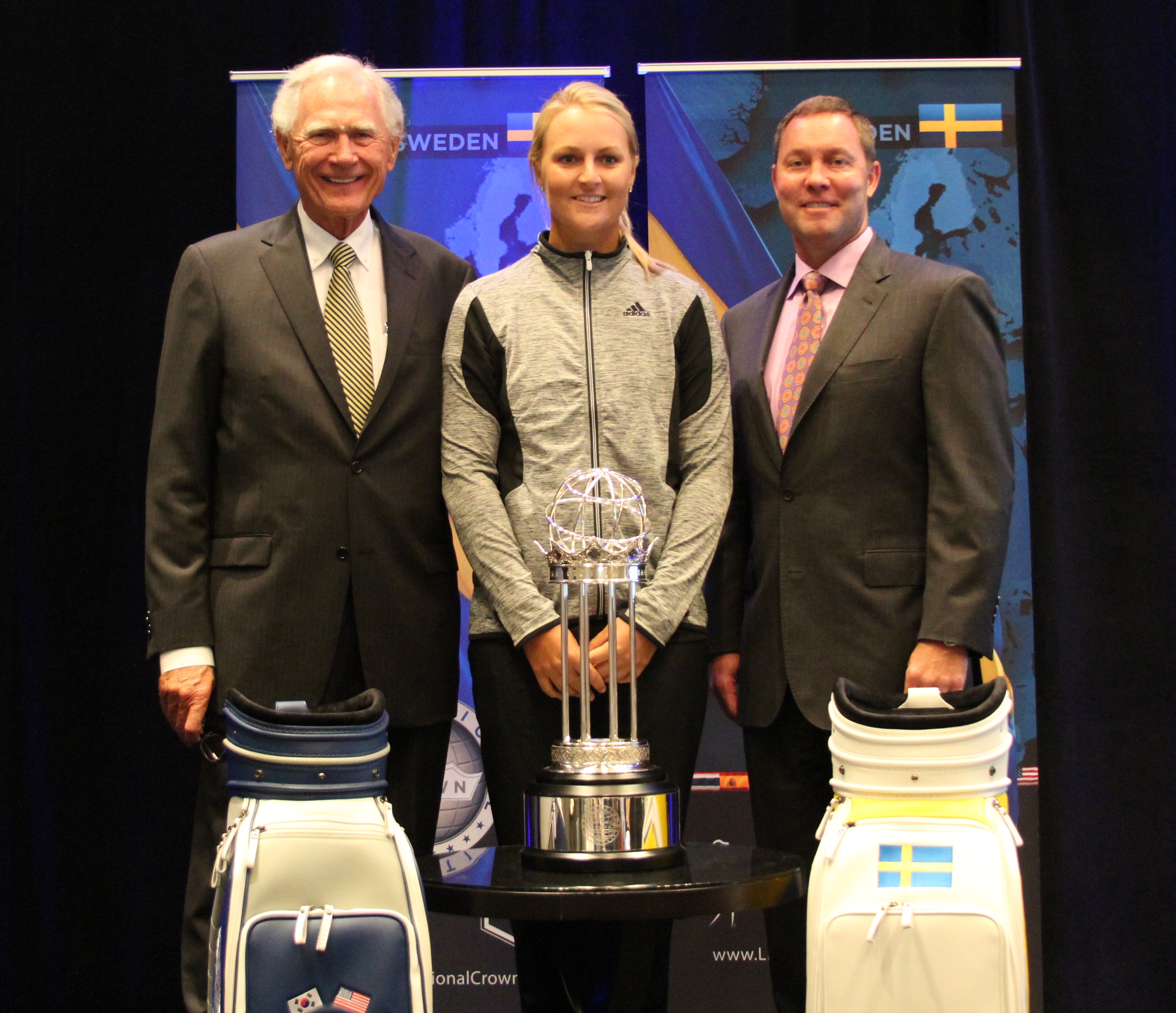 Rich Harvest owner Jerry Rich, LPGA star Anna Nordquist from Sweden and LPGA commissioner Mike Whan (left to right) hosted a Launch Party on Friday at Naperville's Hotel Arista for the next eight-country, 32-player competition two years down the road. The first version was won by Spain at Caves Valley in Maryland. The Rich Harvest version falls a month before golf's return to the Olympics in Brazil.
"I love the Olympics, but we'll give the world what the Olympics won't,'' said Whan, who grew up in Naperville. "The Olympics won't give us team dynamics.''
The International Crown certainly did at Caves Valley. The top two seeded teams, the U.S. and Korea, met in a do-or-die playoff for the fifth and last spot in the finals, Korea winning. The disappointing showing by Team USA didn't hurt world-wide viewership.
"There were 167 countries watching, '' reported Whan, "and our Saturday TV viewership was 82 percent of the number at our last Solheim Cup.''
For a first-year event, that was deemed outstanding, and Whan added that "over 5,000 articles were written about the International Crown in Korea alone.''
Rich hosted the most successful Solheim Cup, a U.S. win over Europe in 2009. He and Whan started plans for creation of International Crown a few weeks later at Rich Harvest.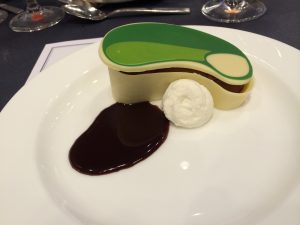 "Chicago's the greatest place in the world if you love golf,'' said Rich. "People really turned out in 2009, and we've been working for over two years on the next International Crown.''
A big part of that work has been in the recruitment of high school golfers. Rich invited every girls team in Illinois to the 2009 Solheim Cup. For the International Crown he's invited over 1,800 teams from Illinois and neighboring states. They'll be housed at Northern Illinois University and Aurora University during the matches.
Whan also announced the first two Ambassador Sponsors for 2016, Rolex and Calamos Investments. The first Crown had five corporate sponsors. More will be coming.
"Jerry's going to make it huge,'' said Whan. "Rich Harvest is one of the top 10 golf venues in the world. I can't think of any that can match Rich Harvest for ambiance, specialness and theater.''