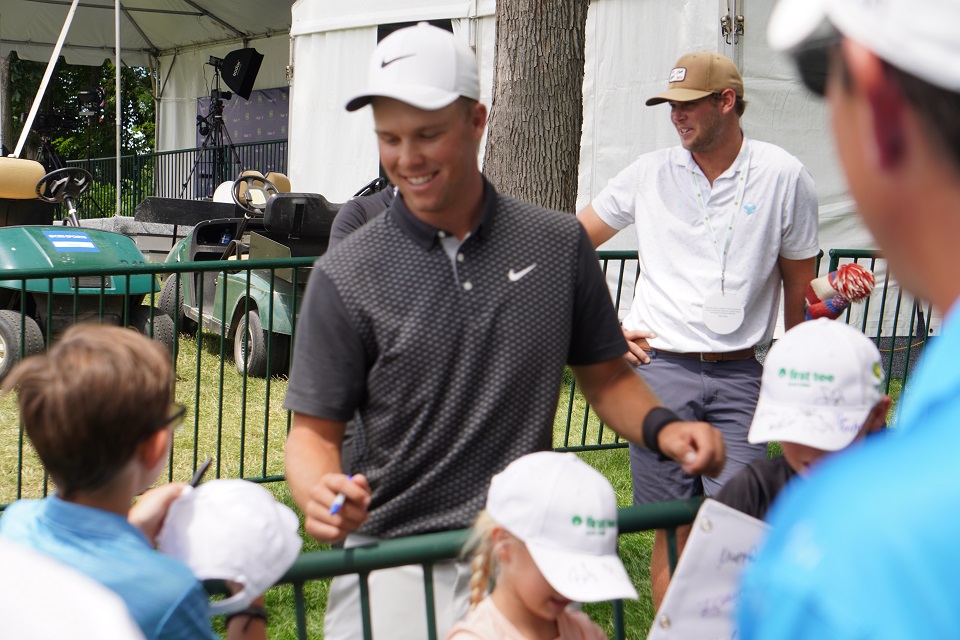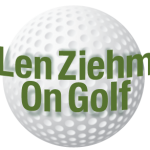 SILVIS, IL. – Kevin Streelman, Chicago's most prominent PGA Tour player, isn't having one of his best years on the circuit, but the veteran from Wheaton wasn't bothered by his 2-under-par 69 in Thursday's first round of the John Deere Classic at TPC Deere Run.
"I'm not happy with how I hit it.  My swing wasn't quite there,'' said Streelman.  "Still, it was a solid day – though I didn't have my best stuff.''
A 2-under-par effort isn't usually a cause for celebration in the JDC, a tournament known for its particularly low scoring.  This year's may be different, however.  Though J.T. Poston fired a 9-under-par 62 to claim a two-shot first-round lead, the scoring wasn't as low as it usually is in Round 1 thanks to some day-long windy conditions that made club selection difficult.''
Streelman,  an uncharacteristic No. 112 in the FedEx Cup standings with only one top-10 finish this year, is also  disappointed that he didn't qualify for this week's Irish Open or the upcoming British Open. He is feeling good about his play in last week's Travelers Championship in Hartford, CT., however.
That was the last tournament he won on the PGA Tour (2014), finishing with seven straight birdies in that victory, and last week he finished the tournament with three straight rounds of 67 en route to a tie for 25th finish.
While Streelman, 43, is a PGA veteran and seemingly one who might be enticed by the big money offered by the new LIV Tour, he denies any interest in the circuit that is conducting its first tournament on American soil in Portland, Oregon, this week.
"That's exhibition golf.  There's no historical benefit to it,'' said Streelman, who has spent several years as a member of PGA Players Advisory Board  "Shorter fields, shotgun starts, no-cut tournaments – that isn't real golf.  I would never be interested in playing that tour.''
Streelman, however, is very interested in the Illinois Junior Golf Associations first Hall of Fame induction ceremonies at Cantigny, the Wheaton course where he played extensively as a youth.  He'll be one of five inductees and will also give a youth clinic as part of the festivities.
While Streelman didn't feel in danger of missing the 36-hole cut that follows Friday's second round, there are local players in danger – most notably Northbook PGA Tour rookie Nick Hardy who has been on a role the last three weeks.
Recovered from a wrist injury, Hardy last a Korn Ferry Tour event in a playoff at The Glen Club, then advanced to the U.S. Open after being the first alternate in a sectional qualifier.  He made his appearance in the finals at The Country Club in Massachusetts, finishing in a tie for 14th, before nabbing his first top-10 on the PGA Tour with a tie for eighth at Hartford.
Stymied by a double bogey on the par-3 sixteenth, Hardy carded a par 71 on Thursday and will likely need a better showing Friday to play on the weekend.
First-round leader Poston was also tied for the first round lead at Hartford last week  and finished in a tie for second behind Xander Schauffele.