CENTREVILLE, Mich. — The Scott family's five 18-hole courses aren't far from either Island Hills or Yarrow Golf & Conference Resort. All are near the bigger cities of Kalamazoo and Battle Creek, but the facilities are all quite different – in a good way. Between them they make Southwest Michigan a convenient golf getaway location, especially for players from the Chicago area.
Island Hills has been my most frequent stop in the area, and its owner Bob Griffioen is one of the most progressive golf operators in the country. Located in Centreville, Island Hills features a Ray Hearn-designed course, one of about 25 the architect has had a role in creating in his home state.
Hearn's original designed opened in 1999. Griffioen purchased the property in 2009 and brought Hearn back for extensive renovations in 2010.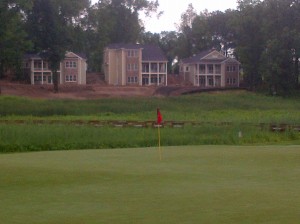 This year, though, the story at Island Hills isn't about what Hearn has done to what is already a quality layout playable by all levels of golfers. This spring Griffioen and Andy Mears, who moved over from Indiana's Swan Lake to become Island Hills' president and chief operating officer, unveiled much-needed lodging at the facility.
Island Hills has in effect entered the resort business with the opening of the first three Signature Point Cottages overlooking the par-3 17th hole. Each has four and five-bedroom units with meeting/recreation rooms on the lower levels.
On the course there's a new look, too. Continuing his extraordinary push to grow the game, Griffioen collaborated with Mears to create five-, seven- and 12-hole loops to accommodate players' time schedules. Don't have time for nine holes? How about five or seven instead? Want to play more than nine but can't go the full 18? How about 12 holes? There's even a mini-18 (2,946 yards with a par of 71) to prepare golfers for a regulation round.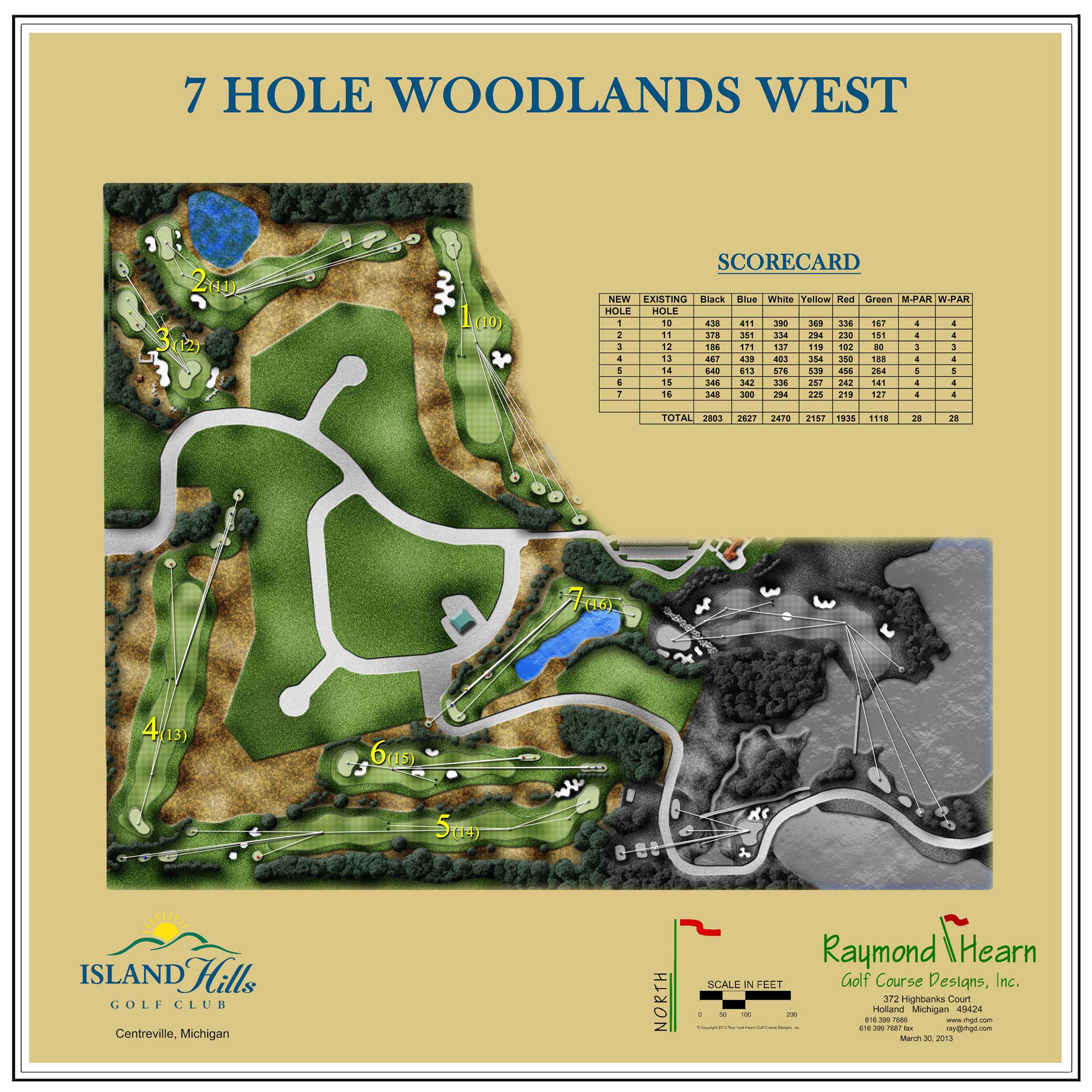 The loop plan isn't a casual plan, either. It's well thought out, as shown by the maps and signage (one of the two seven-hole loops is shown above) readily available for each loop option.
Yarrow Golf & Conference Resort, in Augusta, already has plenty of lodging and also has a course designed by Hearn. He did this one in 2002 and it's much different than Island Hills, being more of a links-style layout with a par-5 first hole that tells you right away that serious golf awaits you.
Less than 10 miles from Yarrow are the five courses operated by the Scotts. Their story deserves an historical explanation.
In 1962 Darla and Letha Scott broke ground on a nine-hole course, Gull Lake View. That led to them becoming pioneers in the destination golf resort business in Michigan. That nine grew to be 18 holes and is now called Gull Lake View West.
It was well received upon its completion in 1965 so the Scotts added an East course in 1975 and 1976 and a year later the Fairway Villas were opened for visitors' lodging. Slowly the project grew and involved other family members. In addition to five courses, four of which are located in Augusta, Gull Lake View features two golf communities.
Stonehenge South became the third of the Gull Lake View courses. Charles Scott designed it in 1988. No. 4 was Bedford Valley, a long-popular tournament site in Battle Creek. Designed in 1965 by William Mitchell, the Scotts purchased it in 1988 and a new clubhouse was opened in 2008.
Newest of the courses – and the one I played on my first visit this spring – is Stonehenge North. Designed by Charles and Jon Scott, it opened in 1995. Stonehenge North has an unusual but interesting layout – six par fives, six par-4s and six par-3s. All have big greens and plenty of elevation changes. And its conditioning was excellent in what has been an extremely raining spring season.
The Scotts marked 50 years – or four generations – of golf course operating in 2012 and a wall of historical graphics in Gull Lake View clubhouse explains their success in detail.