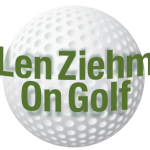 PALM CITY, Florida – With many restrictions lifted on Florida's golf courses this week, some encouraging developments in one south Florida community came into focus.
Palm City, a town of about 25,000 located off Interstate 95 between the PGA Golf Club – the "winter home of the PGA of America'' – to the north and PGA National Resort – home of the PGA Tour's Honda Classic — to the south.
Those are golf meccas, but it's been in Palm City where new things have been happening since the last days of 2019. Public golfers should take note now, just as Corey Hamlin and business partner Jon Whittemore did no less than two years ago. Both are members of Advanced Golf Partners and worked at PGA National during its 2007-10 rebirth period.
Now they own a Palm City course, Hammock Creek, in addition to two courses on Florida's west coach – Legacy at Lakewood Ranch and Serenoa. On Feb. 21 they took ownership at Hammock Creek, one of three Palm City public courses that have taken dramatic changes in the last few months despite the restrictions caused by pandemic concerns.
Those restrictions were reduce on May 4, which meant more attention for the good things going on in Palm City – especially at Hammock Creek.
"We were looking at courses for two years — on the Treasure Coast as well as the Carolinas, Georgia and the west coast of Florida,'' said Hamlin. "We liked the growth in Martin County and Palm City. We're poised for that growth.''
Others liked the possibilities at Palm City courses as well, and each facility has a story to tell.
The movement all began when The Fox Club opened up for public play last fall. That was a big deal. The Fox Club opened in 1989 as Cobblestone, the first creation of architect Roy Case. It became The Fox Club after a 2004 ownership change and Darren Clarke, a former British Open champion, and Eoghan O'Connell concocted a re-design in 2017.
As a private club Fox Club regulars included PGA Tour Champions members Gene Sauers, Fred Funk and Jesper Parnevik, and Larry Laoretti, the 1975 U.S. Senior Open champion, has been a long-time member. The decision to go public opened the way for a new wave of players, among them LPGA veteran Christina Kim.
The Fox Club has remained a championship layout (distance is 7,115 yards and slope is 148 from the tips) despite a series of changes over the years. Its 18th hole is the most memorable – a par-5 that hooks around a lake and seems to go on and on. (It's 586 yards from the back tees).
Well-conditioned greens, interesting bunkering, lots of forced carries and lengthy drives from greens to tees are trademarks of The Fox Club layout, and its clubhouse is very much that of an established club.
Meanwhile, The Evergreen Club — another one-time private club — is the best revival story of these Palm City courses. It had been closed for eight months until a group of investors from Pennsylvania took over the ownership in early December.
In two months the course was re-opened and had a new name – Crane Watch Club – and that's not all.
Reviving the course required new agronomic practices under the leadership of course superintendent Chris Thatcher. The greens were revived, new sand was put in the bunkers and the irrigation system was repaired and upgraded. Though in hardly ideal condition the course was playable when players returned on Feb. 3.
Most eye-catching change at the club is the construction of a short-game area in the front of the clubhouse. The putting green was resurfaced and a new Club Car fleet of carts was brought in. General manager Dave Salerno put out progress reports several times a week throughout the pandemic, when play was limited almost entirely to Martin County residents. The report reached a new high in the May 4 reduction in restrictions when dining in the clubhouse – including evening dinners – was granted approval.
At Hammock Creek it's been a different situation since the ownership change. There weren't any alterations to the course, designed by the father-son team of Jack and Jack Nicklaus II. It opened in 1995.
"We love the golf course,'' said Hamlin. "It's very customer-friendly and has no pace of play issues. We had no intention of changing anything with the golf course.''
The new ownership quickly signed a licensing agreement with Nicklaus Design and there was no changing of the staff, either. Rod Curl Jr. remained as director of golf with Hamlin becoming the on-site managing partner. Like Hamlin, Curl is a 20-year member of the PGA of America.
"We loved the staff,'' said Hamlin. "We've kept 100 percent in the transition. Then we started to renovate and improve the restaurant.''
The new owners want to name the restaurant, and are welcoming suggestions. Negotiations are also underway to bring in a golf academy from the immediate area.