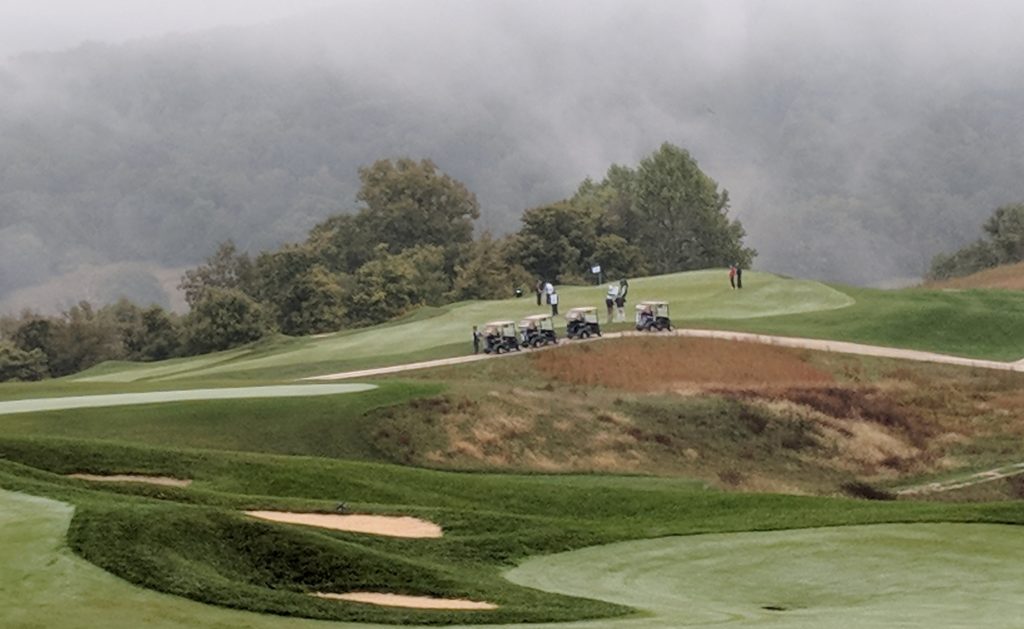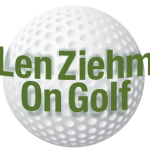 FRENCH LICK, Indiana – As far as tournament play on the Pete Dye Course here is concerned, this is definitely the Trish Johnson Era.
"And I hope it continues,'' said Johnson on Sunday – the last practice day before Monday's start of the second Senior LPGA Championship. This is the last major championship of 2018 on any of the American pro golf tours.
Johnson made her debut on the Pete Dye Course in The Legends Championship of 2016, finishing second to Juli Inkster. Inkster was making her Legends debut in that tournament. She returned to defend her title in 2017, but Johnson dethroned her in a six-hole playoff.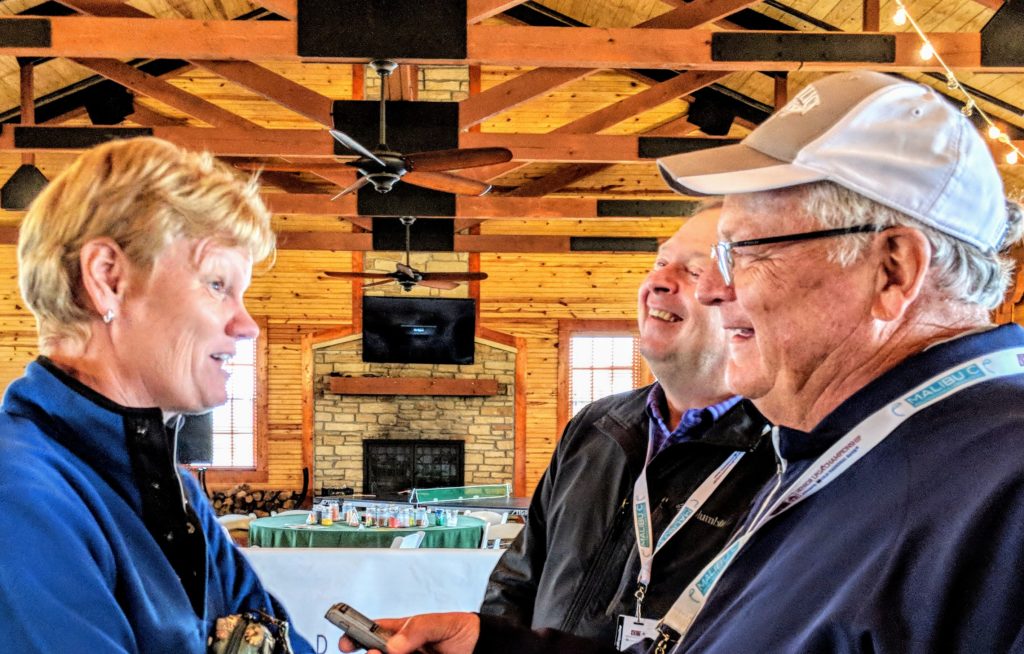 Last year, when the tournament was transformed into the Senior LPGA — and the first-ever major for the older women players – Johnson was a wire-to-wire winner. Inkster, who had a broadcasting assignment at the U.S. Women's Open, didn't play at French Lick last year but she's back for this week's tournament. That doesn't rule out Johnson as the tournament favorite.
"Second-first-first. I love it here,'' said Johnson. "This course suits my eye.''
But it looks a little different going into the 54-hole tournament that tees off on Monday. The previous tournaments on the Pete Dye Course were played in July. This one is in October, and the weather hasn't been pleasant. Temperatures were in the 40-degree range with intermittent rain for the three pre-tournament days and Monday's forecast is for similar weather.
"Monday will be survival day,'' said Johnson. "A round of level par would do very nicely. After that it looks like it'll be a bit nicer.''
Johnson has played in only nine tournaments this year and describes her play as "very intermittent.'' She was third behind Dame Laura Davies in the inaugural U.S. Senior Women's Open at Chicago Golf Club and had one Legends win, in the Suquamish Clearwater Cup.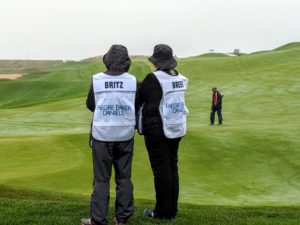 This week's 81-player field includes four World Golf Hall of Fame members – Inkster Davies, Hollis Stacy and Jan Stephenson, whose selection was announced last week – and eight countries are represented among the starters.
The field also includes the winners of four LPGA major championships and there are four Illinois players in the field headed by Berwyn's Nicole Jeray, who was seventh in the tournament last year and accepted a teaching position at Mistwood in Romeoville earlier this week.
Jaime Fischer, a teaching pro at Conway Farms in Lake Forest, made the starting field at this week's qualifying round. Fischer also was a qualifier for the U.S. Senior Women's Open and survived the 36-hole cut at Chicago Golf Club. There won't be a cut at French Lick. Other players with Illinois backgrounds in the field are Audra Burks, of Springfield, and Nancy Scranton, who grew up in Centralia.