KOHLER, Wis. – What's been going on in golf in Wisconsin is astonishing.
Another PGA Championship and a Ryder Cup coming to Whistling Straits. A U.S. Open on its way to Erin Hills. A Robert Trent Jones renovation of the famous Flower Hole at Sentry World. A new Mike Keiser resort, Sand Valley, with four courses to be built near Wisconsin Rapids.
That's a ton of major development for a state with a short golf season, but the boom has been in the works for awhile.
Like, say, about 25 years.
With all due respect to the Lake Geneva resorts, Grand Geneva and Geneva National, the dramatic surge in golf development in the Badger state the last few years has roots to Herb Kohler's decision to bring in architect Pete Dye. He designed the Blackwolf Run course at The American Club.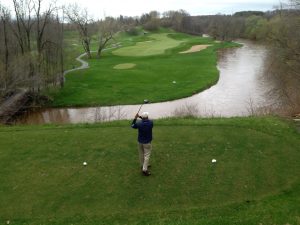 Blackwolf Run has changed a lot since the likes of Ernie Els and Greg Norman competed in the World Championships of Golf there from 1995-97. A year later the U.S. Women's Open came to Blackwolf and produced an epic victory by Korean Se Ri Pak. That really set the stage for the influx of great Asian players on the LPGA Tour.
Then Kohler made the unusual decision to add another 18 holes at Blackwolf. Dye's original 18 was named Best New Public Course for 1988 by Golf Digest. In expanding Kohler allowed the River and Meadow Valley nines to be put on different courses to create a 36-hole complex.
The move paid off. More championship golf came to Kohler when Whistling Straits became a reality and more came to other areas of Wisconsin once Kohler showed it could be done.
Now – before the excitement of the 2015 PGA Championship, the 2017 U.S. Open, the opening of Keiser's next project and the opening of a reported fifth course in the Kohler area — is a good time to spend some quality time where it all began. Blackwolf Run remains one of the nation's premier golf destinations. A trip to Kohler shouldn't center on rounds at Whistling Straits. Blackwolf Run remains a great place to play, even if big tournaments won't be there for awhile.
The 2012 U.S. Women's Open was its latest venture on golf's big stage, and the original 18 was put back together for that event. Visitors won't get to play the original layout, but the two separate 18s are just fine. So is the historic hotel and the adjacent Carriage House Annex with its spa, and the Horse & Plow restaurant remains a hot spot.
While quality remains, this season is unique. A lot of planning will be done, as Jason Mengel has set up headquarters to direct the 2015 PGA Championship and Michael Belot has returned to his home town as both general manager of Destination Kohler and vice chairman (behind David Kohler) of the PGA Championship.
Belot had spent time away, as director of the 2006 and 2009 PGA Championships and the 2012 Ryder Cup at Medinah and considered more roles with the PGA of America before heading home. His family moved to Kohler in 1978, when he was one year old, and he lived there until going off to college in 1996. Other family members have continued to live in the Kohler area.
"I had some great opportunities with the PGA after the Ryder Cup,'' said Belot, "but I thought this would be a perfect fit. I have two young sons and would be re-locating every few years (had he remained with the PGA). This works out well for me personally and professionally.''
He's got a much bigger job now, with responsibility for all lodging, the Sports Core, nine restaurants and – among many other things – the proposed new course.
Though its location — on 247 acres of Kohler-owned land near the own of Wilson, 10 miles south of Whistling Straits — has been disclosed and Dye has been on the property, further details on the project are hush-hush at the moment. Plans were submitted to the Wilson planning commissioner on May 12, and Belot says "We're just working through the process.''
A visit to the site suggests some holes will be on Lake Michigan, as is the case with Whistling Straits.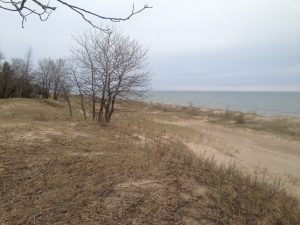 The talking for now focuses on next year's PGA. Mengel arrived last July after working as tournament director of the 2013 Senior PGA Championship at Bellerive in St. Louis.
"That's a very good club and a good market,'' he said. "We set all-time new corporate records there, and the 100th PGA will be there in 2018.''
For now, though, Mengel's concern is 2015, when Whistling Straits will host its third PGA in 11 years. He started selling corporate hospitality last September.
"Everything went absolutely fantastic,'' he said. "We've seen wonderful support. Three chalet villages were on our initial plan, and we've already sold out two and have just one spot left in the third. We're already talking expansion plans, and we're only a year into it.''
Ticket sales for 2015 will start on Aug. 11, the day after this year's PGA concludes at Valhalla, in Louisville, but potential buyers have to register before then to hold their place in line for those tickets.
"The time to act is now,'' Mengel said. Plans for the 2020 Ryder Cup underscore that. Buy a hospitality chalet now and you get the right of first refusal at the Ryder Cup five years later. Buy four Wanamaker Club tickets now, and you can bypass the ticket lottery for the Ryder Cup down the road.
Seventy-five percent of the volunteer positions have already been filled for the 2015 PGA, a testament to the good experiences many felt while working at the previous big events in the area.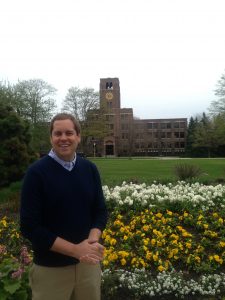 Mengel says this PGA won't be quite like the others.
"The biggest difference is the commitment that Kohler Company and Pete Dye made to build our infrastructure out on the golf course. That will be the most visible difference,'' Mengel said. "A lot of work will be done outside the ropes so we can build our infrastructure.''
"This will be a huge difference,'' chimed in Belot. "We've committed to changing the golf course. Some areas will be graded to accommodate corporate hospitality. Some of the views (from the hospitality venues) will overlook Lake Michigan. They'll be spectacular.''
Tweaking aside, Wisconsin still has plenty of enthusiasm for golf's biggest events.
"It's a great thing. It shows the love for golf in this state,'' said Mengel, who grew up in Michigan. "We've seen the passion at the 2004 and 2010 PGAs. What an amazing market this is for golf.''
Belot admits the Wisconsin golf is "truly remarkable.''
"When you have tremendous courses like we have at Kohler people will be interested in playing them,'' he said. "They'll take advantage of the golf season that they do have, despite having such a short window to play.''
The 2015 PGA is just the next step.
"Everything we're doing is for 2015, but we're keeping in mind the Ryder Cup,'' said Belot. "It'll be here before we know it.''