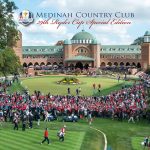 The 39th Ryder Cup matches, held in September of 2012 at Medinah Country Club, provided plenty of drama world-wide. An inside look at that big global sports event was developed in a Special Edition produced for Medinah's membership.
Len Ziehm authored this 144-page book, which was produced by Nick Novelli, Medinah's Archival Director. A professional photographer for 36 years, he established Novelli PhotoDesign in 1986 and has worked with Medinah's Heritage Committee since 1999.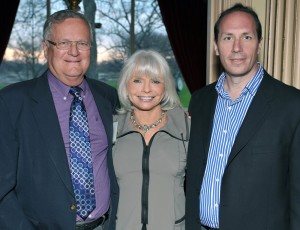 Also collaborating on the well-received Medinah Special Edition, presented to the club's membership on April 27, 2013, was Lynn Marinelli. She has been active at Medinah since 1960 and took over the publication of the club's Camel Trail publication in 1986. She declared the Ryder Cup Special Edition "frosting on the cake'' and said it would mark the end of her editorial career at Medinah.
THESE ARE Len Ziehm's other book contributions:
THE DREAM SEASON — a memoir of the 1995 Northwestern football season, which concluded with the Wildcats' improbable appearance in the 1996 Rose Bowl. (Published in 1996 by Performance Media, Chicago Sun-Times Features, Inc.)
CHICAGO'S GREATEST SPORTS MEMORIES — a collection of decade-by-decade reports of the city's biggest athletic events, edited by Roland Lazenby. (Published by Sports Publishing Inc. in 2000).
THE SOLHEIM CUP –a year-by-year account of the premier team event in women's golf (Published by PING, Inc. in 2005).
CHICAGO FIRE: 10 Years of Tradition, Honor and Passion – a look back at the first decade of Chicago's Major League Soccer franchise. (Published by Chicago Sun-Times, Chicago Fire Soccer in 2008).