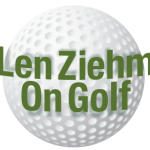 This, most recent, book that merits your attention had some unusual pre-release promotional literature. "Gambler: Secrets from a Life at Risk'' by Billy Walters with Armen Keteyian  (Avid Reader Press) hinted that it was more about golfer Phil Mickelson than it was about Walters, who created his own autobiography.
If that was intention it worked with me. I wanted to know more details about Mickelson's long reported gambling habits so was quickly on Barnes & Noble's waiting list for its arrival.  Walters, who had a five-year gambling relationship with Mickelson, provided some insight – mostly in the 20th of 28 chapters in the 356-page book.
Walters claimed that Mickelson once owed him $2.5 million and, during the 2012 Ryder Cup matches at Medinah Country Club, asked him to place a $400,000 bet for him on the U.S. team to win. Walters said he refused the request and Mickelson later denied making such a bet.
According to Walters, Mickelson wagered more than $1 billion during the past three decades and believes the golfer could have helped him avoid a five-year prison sentence for insider trading. Instead Mickelson told Waters that "his (Mickelson's) lawyers didn't want him to face questions on the stand.''
Walters said all he wanted Mickelson to do was to tell "the truth'' and – after the jail time was over — he said Mickelson apologized.
Anyway, enough about Mickelson.  This book is all about Walters and he has led a very interesting life. He came out of extreme poverty growing up in Kentucky to become successful – and very rich – in the gambling industry. He did well in other ventures, among them golf.
Walters details how his company revived or developed courses across the country, a list of 13 that includes Golf Club of Illinois, Burr Hill, Black Hawk and Eagle Brook in the Chicago area.
He also was successful in building 22 car dealerships and some ventures in residential and commercial real estate.
In his autobiography Walters is especially willing to share his secrets on sports gambling.  I certainly learned a lot about that from reading this book.
Walters did  more learning than that: "I beat my addictions and overcame my worst vices to become a successful gambler, entrepreneur, businessman, investor, philanthropist, father and husband.''
Walters is a complicated man with a story to tell. In "Gambler'' he does it well.  His book is interesting, and – more importantly – well worth reading.