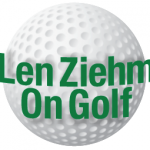 PORT ST. LUCIE, Florida – The Legacy may be the most intriguing course in golf-rich Florida.
Located in a community that has five 18-holers in close proximity to each other, The Legacy – the only private course among the five — has been around for 32 years and has hosted local qualifiers for many U.S. Opens and other national tournaments. Its designers carry a highly respected name in course architecture circles and its most progressive 82-year old owner has made upgrades that make his club both special and unique.
Still, The Legacy has maintained a lower profile than the four resort courses that comprise the PGA Golf Club. Many of the club professionals from around the U.S. who have come to this community to play the four layouts at PGA Golf Club don't know much about The Legacy. There's an aura of mystery about it for those not living in the immediate area.
Thirty-two years ago the course was called The Reserve and its owner was George Fazio. He holds a unique place in golf history, being the first of many touring pros who have dabbled in course architecture. Fazio did much more than dabble after a playing career that included victories in the 1946 Canadian Open and the 1947 Bing Crosby Pro-Am and a playoff loss to Ben Hogan in the 1950 U.S. Open.
Fazio's list of course designs includes such well-known American layouts as PGA National, East Lake, Butler National and Jupiter Hills. His financial partners on such golf ventures included legendary comedian/golfer Bob Hope, one of Fazio's frequent pro-am partners. Fazio paved the way for his nephews, Jim and Tom, to enter the golf architectural business and Fazio Design now spans three generations, since the sons of Tom and Jim have also gotten involved.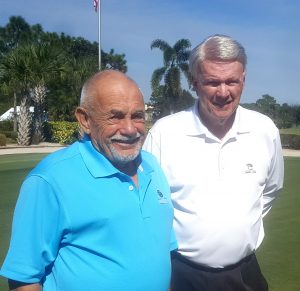 The Legacy holds a unique place in golf history, it being the last course designed by George and the first designed by Jim, who has since created about 30 courses in the United States and a similar number overseas.
"George was a pretty good tour pro. He had a nice playing record,'' said Chuck Knebels, a well-known club professional in the area, "but he was the first player of that generation to get into architecture. Before him course designers were more engineers, guys who were more visionary about the land rather being a player. George – then Jack Nicklaus, Tom Weiskopf, Tom Watson, Ben Crenshaw – were the first players to take a shot at it. At the end of the day people really needed to get a player's perspective. It's hard doing well without being there.''
Knebels knew George Fazio long before either settled in Florida. They both had roots in Philadelphia, and Fazio helped Knebels – then just 22 years old – land the head professional's job at Mariner Sands, another Fazio design in the nearby town of Stuart.
"I was just lucky to be associated with someone like that as a kid, because it opened doors,'' said Knebels, who spent 24 years at Mariner Sands before finishing a successful professional career with a 15-year stint at Hawks Ridge — a highly upscale private club in Atlanta. Now he's back in Stuart, still involved with Mariner Sands and giving perspective on The Legacy as well.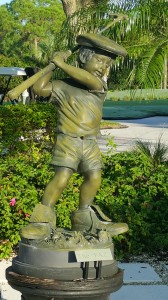 Jim Fazio, though a nephew of George, didn't really get to know his uncle until he was in his teens.
"I didn't meet him until I was 15, because he lived in California and was a pro on the tour,'' said Jim. "I went to work for him when I was 17 at a nine-hole golf course he had in Pennsylvania.''
As George's career was winding down due in part to health problems Jim's was on the upswing. They wound up together working on a property called The Reserve in the early 1980s. The owner had donated a portion of a 2,500-acre property called The Reserve in what was then Fort Pierce, Florida, for the creation of a golf course. The Reserve was the first course built in what is now PGA Village, a part of Port St. Lucie. The first of the resort courses weren't built there until 1996.
George Fazio lived on the premises for about four years, built the clubhouse, tennis courts and swimming pool, then developed prostate cancer. Jim recalls the course being built for less than $1.5 million and estimates that today its construction would be a $6 million project. After clearing 100 acres of trees, the finished project was much like today's layout – a challenging 7,023 yards from the back tees.
Building started in March of 1983 and finished in November. An 11-inch rain on the day of the scheduled opening pushed the course's debut to January 1, 1984, and it wasn't exactly a smash hit then largely because of its somewhat remote location.
"It was a fun thing to do, but we were ahead of our time,'' Jim Fazio says now.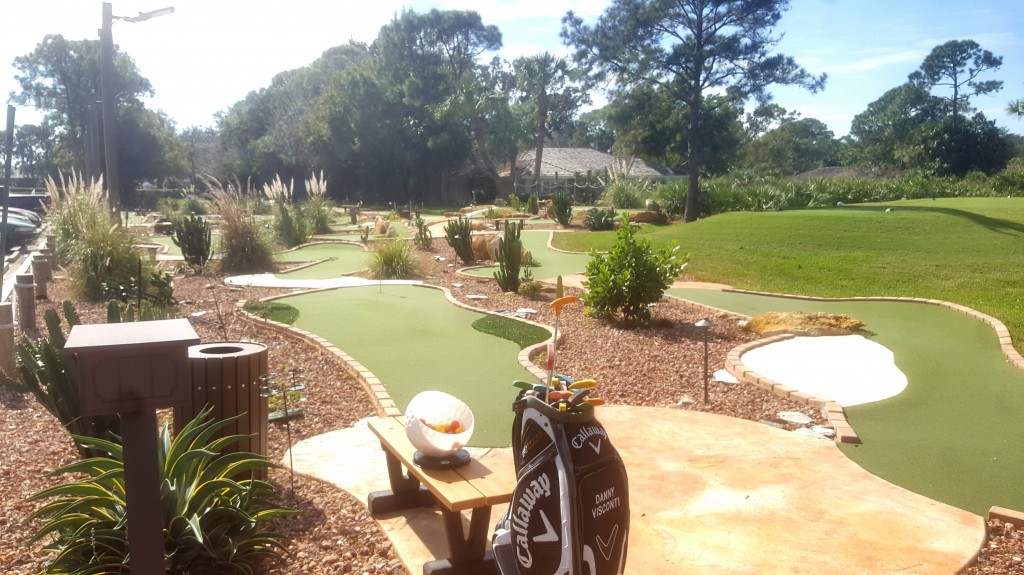 George moved back to a cottage he owned at Jupiter Hills shortly after The Legacy opened and his wife Barbara sold the course to Jack Piatt, of Pittsburgh, after her husband's death in 1986 at the age of 73.
"With Piatt the course lost some of its pizzazz,'' said Knebels. "George would attract the higher end amateur golfer and guys of a higher economic stature.''
Bob Foisie, a successful entrepreneur from Connecticut, was one of the club members when Piatt was the owner. Foisie already owned a course in New Hampshire, saw possibilities with The Reserve and – most important — recognized that the golf industry was changing. He bought the club and one of his first moves was to change its name.
"The Reserve didn't mean much to me,'' said Foisie. "A reserve could have been almost anything.''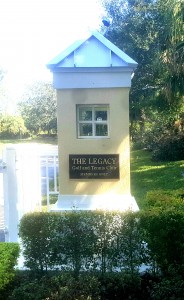 He decided on The Legacy as a tribute to George Fazio and a statue, called The Faz, honors his memory in front of the pro shop.
Over the years the Fazio name became much more well known in golf architecture thanks to the efforts of Jim and Tom and their sons, Tom and Logan.
Jim Fazio has had a hand in every change made to The Legacy but — with Foisie's guidance — he's done much more than that at the club. Foisie, who has owned the club for 20 years, also called upon him to create an upscale practice range, a par-3 course that accommodates both walkers and riders and a lighted miniature course.
That's all in keeping with Foisie's realization that golf clubs need much more than a good 18-hole course to attract members these days.
"You have to have a golf course, and other things,'' he said. "When you add ours all up, we have a good 14 different activities.''
In addition to various dining options, The Legacy's non-golf attractions include six tennis courts, a swimming pool, facilities for bocce ball and pickle ball, a dog park and dog agility course.