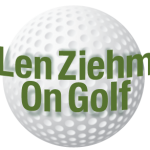 The Illinois contingent in the 156-man field for this week's U.S. Open at The Country Club, in Brookline, Mass., tripled in the last week.
Only Adrien Dumont de Chassart, the Belgium-born standout for the University of Illinois, qualified during regulation play in "Golf's Longest Day,'' the nation-wide 36-hole series of sectional qualifiers for the Open.
Since then, though, former Southern Illinois University player Luke Gannon, of downstate Mahomet, survived an eight-for-five playoff for the final spots in the San Francisco sectional at Olympic Club and Illinois alum Nick Hardy moved into the field after being first alternate in the Springfield, Ohio, sectional.
Hardy, a 26-year old PGA Tour rookie from Northbrook, has made a magnificent recovery from a wrist injury that had sidelined him for a month. He made a rehab start on the Korn Ferry Tour at The Glen Club three weeks ago and went to a playoff before losing the title to Harry Hall.  Then, after being first alternate – one stroke behind De Chassart – in the Springfield sectional Hardy earned first alternate status by winning a five-hole playoff that started with five players.
He returned to the PGA Tour at the last week's Canadian Open and survived the 36-hole cut on Friday.  Late that night he received a call from a U.S. Golf Association official informing him that he had a spot in the Open field.  The next day he shot a third-round 65 in Canada that briefly put him in the tourney's top 10. A 71 in Sunday's final round left him in a tie for 35th place but already looking ahead to his fifth appearance in the U.S. Open.
"I was pumped, pretty excited obviously,'' said Hardy. "I'm really proud of the way I bounced back (in Canada) to get into the playoff.  Just to get into it, on a day I didn't have my best finish in the last round, I easily could have quit.  But I didn't.''
Hardy was a 19-year old amateur when he qualified for his first U.S. Open, finishing in a tie for 52nd at Washington's Chambers Bay in 2015. He missed the cut in 2016 at Oakmont, in Pennsylvania, and in 2019 at California's Pebble Beach.
The Country Club course is not a mystery to Hardy.  He played in the 2013 U.S. Amateur there when he was still in high school at Glenbrook North.
"I played well – sixth in stroke play before losing in the first round to Zac Blair on the last hole,'' said Hardy.  "That was tough, but I was such a young player. It definitely brings back good memories.''
He called his fiancé and his father immediately after learning he was in the field — "my dad was sleeping'' – and then texted his family and friends.''  A sizeable number of them will be cheering him on at The Country Club when the 72-hole event tees off on Thursday.
HERE AND THERE: The 60th Radix Cup matches, pitting the top players from the Illinois PGA against the top amateurs from the Chicago District Golf Association, will be held Thursday (JUNE 16) at Oak Park Country Club.  The IPGA leads the series 37-20-02.
Amy Coghill, owner and manager of the 45-hole Silver Lake Country Club in Orland Park, has taken her open to the public facility off the market.  It had been listed for sale for 15 months.  The Coghill family, spanning four generations, has owned Silver Lake for over 80 years.
A July 6 Grand Opening has been set for The Lawn, a 30,000 square foot putting and chipping course that has been under construction at Deerpath, in Lake Forest.