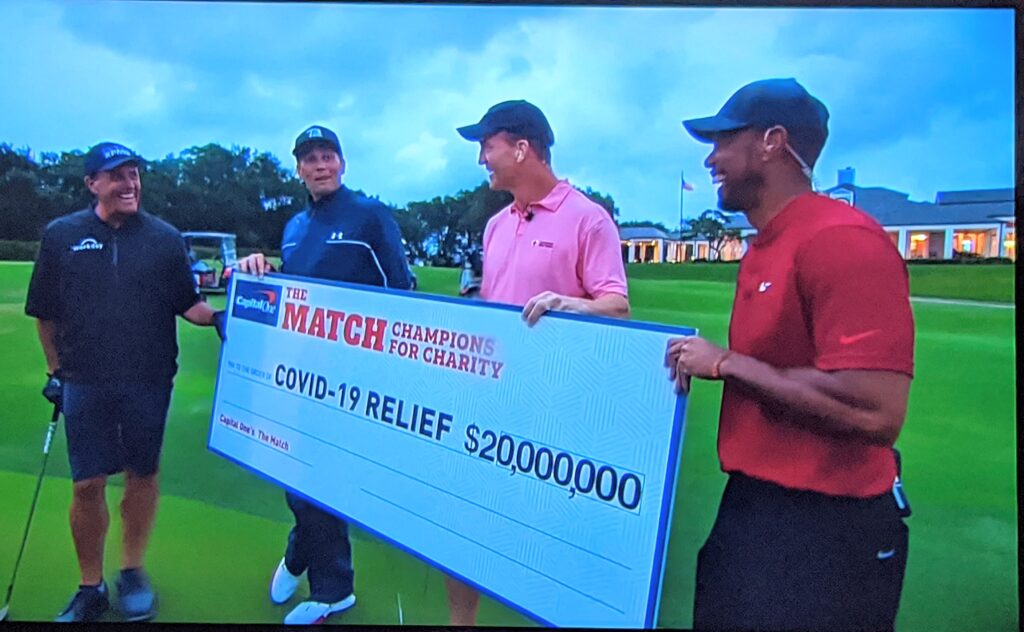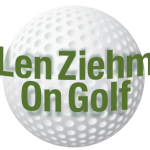 Tiger Woods was a winner in his first televised golf appearance in 98 days on Sunday.
No, it wasn't his 83rd tournament title that would have broken a tie with Sam Snead for most wins on the PGA Tour but this was a big win nonetheless. It came in an event called The Match: Champions for Charity. Phil Mickelson was the only player of Woods' caliber in it, but the payday was $20 million.
It didn't go to Woods, though. It went to Covit-19 Relief and the four-man event will be a springboard to the PGA Tour's return to tournament play at the Charles Schwab Challenge. It tees off at Colonial Country Club in Texas on June 11.
Woods and Mickelson paired up with legendary quarterbacks on Woods' home course, Medalist in Hobe Sound, FL. Woods hooked up with Peyton Manning for a 1-up victory over Mickelson with Tom Brady. The weather and pace of play were bad, but the payoff wasn't.
A week earlier Rory McIlroy and Dustin Johnson beat Rickie Fowler and Matt Wolff in a battle of PGA Tour stars at Seminole Golf Club, which is 18 miles from Medalist. It marked the return of televised sports competition since the pandemic shut down such events on March 13.
The McIlroy-Johnson win produced better golf, with four PGA Tour players doing battle, and it raised $5.5 million for pandemic relief causes. Woods-Manning warmed up in a downpour and finished with darkness setting in and rain falling. The match went on for over five hours but the charity contribution was much more substantial than at Seminole. and the quarterbacks appreciated the event even though spectators were again not allowed on the premises.
"To be behind the ropes in these guys' (Woods and Mickelson) world was a real experience, something I'll always remember and cherish,'' said Manning.
"This is what we do for a living. We couldn't do what they (Manning and Brady) do,'' said Woods.
Brady was the worst player in the foursome but he delivered the most spectacular shot, holing out from 150 yards on the eighth hole after struggling badly over the first seven. Basketball legend Charles Barkley chided Brady on the telecast moments before Brady holed his shot.
Inspired by Brady's
Spectacular birdie, the Mickelson-Brady team rallied from 3-down after the first six holes and got to 1-down with wins at Nos. 11 and 14. Mickelson kept his team's hopes alive with clutch putts at Nos. 15 and 16 but Woods was the key man on the finishing hole to prevent the match from going to extra holes.
Woods was last seen on TV on Feb. 16 at the Genesis Invitational in California. Bothered by back problems he finished last after going 76-77 in the weekend rounds. A month later the pandemic set in, and Woods has been playing more tennis than golf and enjoying family time since then.
Mickelson missed the cut in four of his five tournaments this year prior to the pandemic, but he has committed to play at Colonial when the PGA Tour season resumes. Woods said his back felt much better after receiving steady treatment during the pandemic-enforced stoppage of PGA play. He didn't say when he'd return to tournament competition.