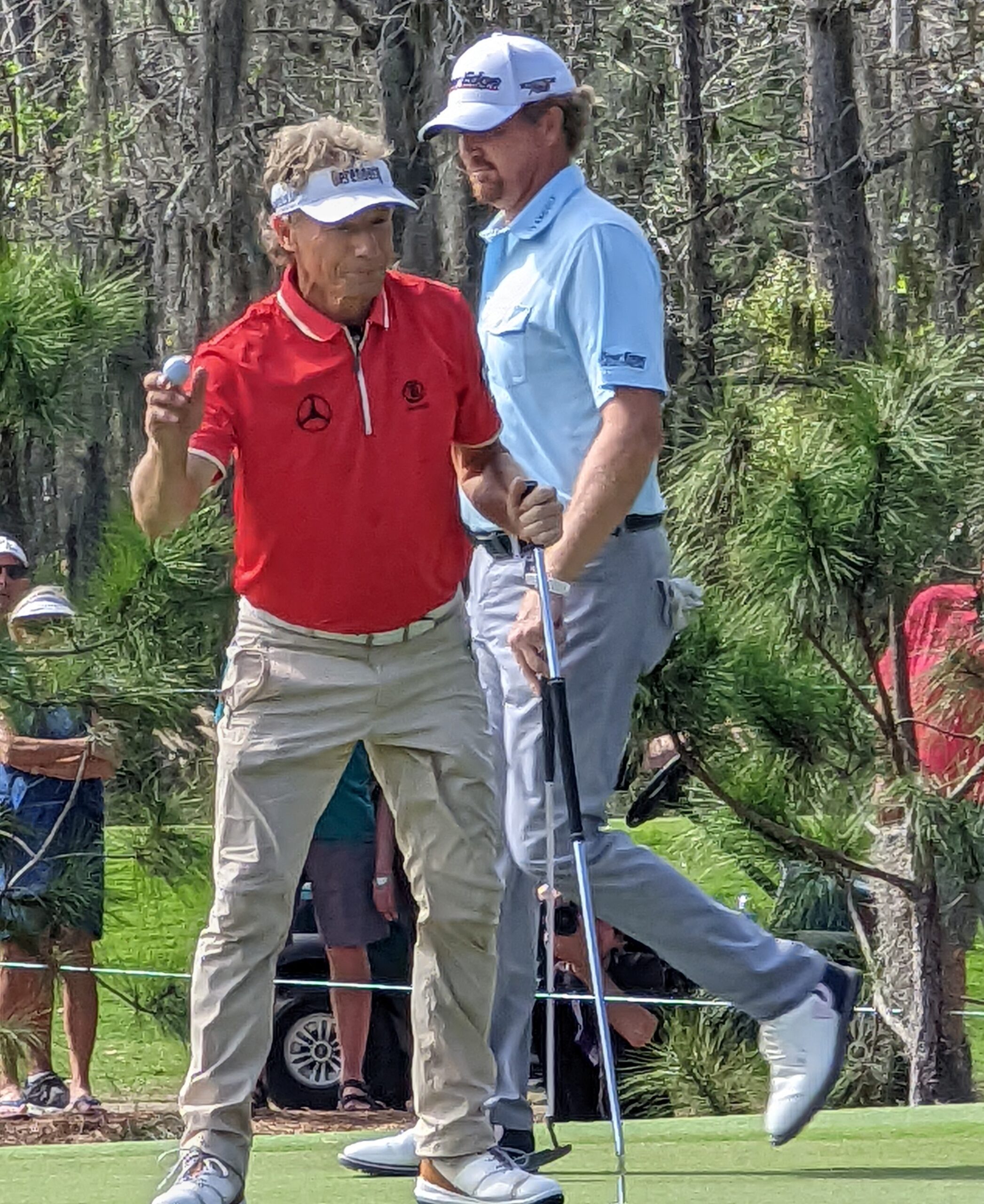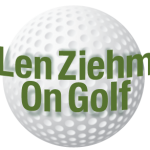 NAPLES, Florida – Another year of dominance for Bernard Langer on PGA Tour Champions seems a given with the first full-field tournament of 2022 still having one round to go.
Langer, 64, opened the Chubb Classic by shooting his age on Friday.  He wasn't impressed.
"It was the second time for shooting my age and I did one better once,'' said Langer.  "I should remember that stuff, but I get too caught up in the moment.''
The first time Langer shot his age was his most memorable.
"It was fun doing it the first time on my actual birthday,'' he said, "but it's still special because it's not easy to do.  Hopefully it gets easier as we get older.''
He couldn't do it in Saturday's second round on Tiburon's Black Course, shooting a 68,  but he was still in command throughout in a tournament he's won three times – but not since 2016. Langer stands at 12-under-par 132 and is two strokes ahead of Scott Parel, Retief Goosen and Tim Petrovic entering Sunday's final round.
"Yesterday I had a clean card — no bogeys," said Langer. "Today I had seven birdies, but also three bogeys.  It was a little tougher today — a different wind direction and stronger wind as well.  But I'm still happy where I am."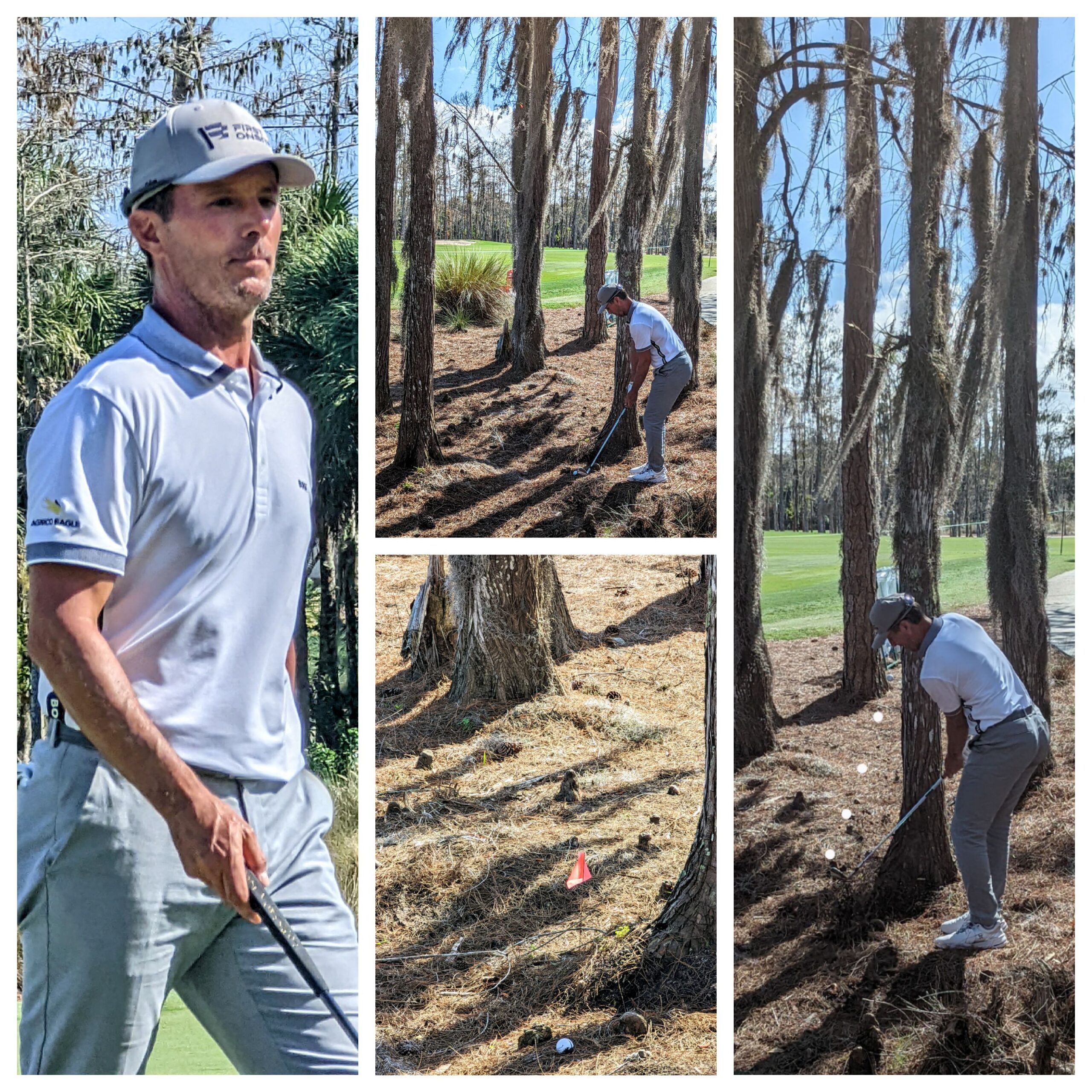 The opening 64 propelled Langer to a two-stroke lead and Sweden's Robert Karlsson, one of his playing partners, birdied the first three holes on Saturday to move into a tie for the lead.
The tie didn't last long, as Karlsson endured a strange front nine.  He didn't make a par on that side, following the three birdies with three bogeys.  Then, after making two more birdies, he took a double bogey at No. 9.  The only par score for him at that point was his front nine total.
Parel, who teed off seven groups in front of Langer, shot his own 64 on Saturday and got within a shot of Langer late in the day and Goosen and Petrovic also matched his 134 total for the first 36 holes. There'll be suspense – and probably another bigger-than-expected gallery – on Sunday when Langer tries to close in on Hale Irwin's record 45 tournament wins on the Champions circuit.  Langer has 42.
"He's unbelievable," said Parel. "I told him yesterday I'm glad you're shooting your age and not my age, because then we'd have no chance. Obviously he's a special golfer, and a better person than he is a golfer."
Last year Langer won the PGA Tour Champions' season-long Schwab Cup competition for the sixth time. He's one of seven members of the World Golf Hall of Fame and one of 19 winners of PGA Tour major titles competing here.
A winner of two Masters titles and 11 of the majors on the 50-and-over circuit, Langer's string of accomplishments has been a long one. He was golf's first designed No. 1 player in 1986 when the Official World Golf Rankings were announced.
Illinois-based Tour Edge added Langer to its staff of ambassadors last year and that proved a wise move in the company's battle for attention with the bigger club manufacturers.
His success so far this week comes at the only golf facility to host all three major professional tours.  The LPGA and PGA circuits have events on Tiburon's Gold Course.  Only the Champions compete on the tighter Black layout.  Both layouts are Greg Norman designs.