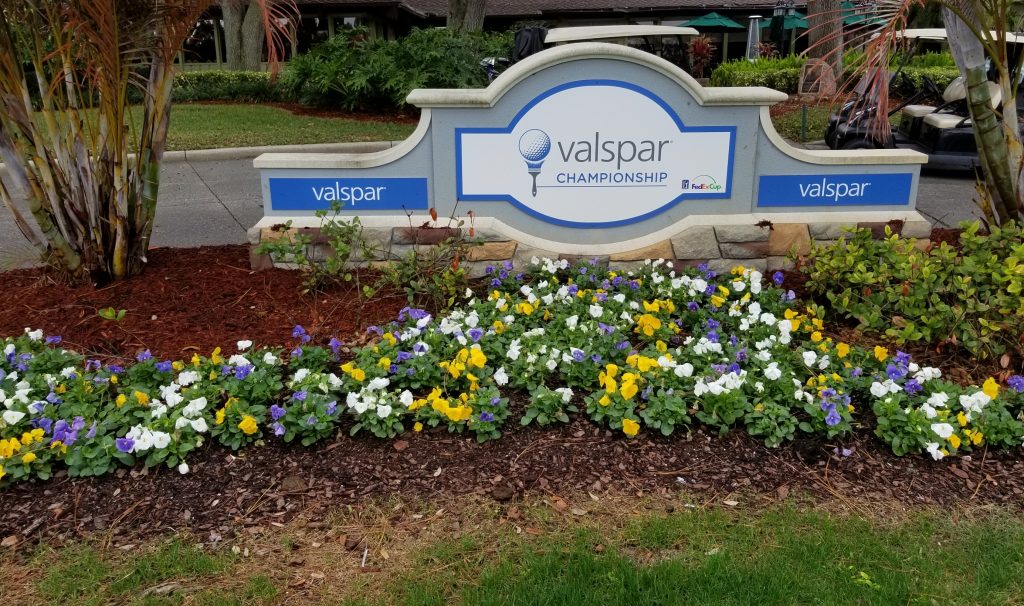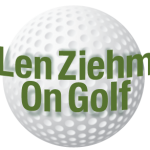 PALM HARBOR, Florida – The spotlight was on defending champion Adam Hadwin at the media kickoff for next month's Valspar Championship, but tournament director Tracy West made the most news.
One of only two women to hold tournament director's position on the PGA Tour, West announced the participation of some top international players for the March 8-11 tournament on the Copperhead Course at Innisbrook Resort.
The commitment list 27 days before the start of the tournament included Masters champion Sergio Garcia, who last played in the tournament in 2013. It also included first-time Valspar entrants in four-time major championship winner Rory McIlroy and Tommy Fleetwood who is No. 12 in the Official World Golf Rankings. They represent a significant upgrade to the field.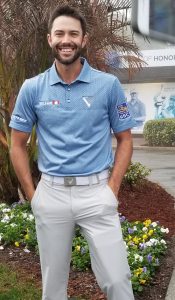 Another up-and-coming European, England's Matthew Fitzpatrick, was given a sponsor's exemption as was Illinois's Dylan Meyer, who will interrupt his senior season with the Illini to test himself against PGA Tour stars. Meyer's invitation was a reward for winning a collegiate event that is also sponsored by Valspar.
Innisbrook has hosted a pro tour event since 1977. Those events have raised $38 million for charity, and last year's tournament brought in $2.4 million for 115 local beneficiaries. The tourney has continued to grow, as well. Four years ago the tourney had 60 sponsors; this year there are 216, including eight from China.
Last year's Valspar Championship drew 112,000 spectators and had 60 hours of television coverage in 230 countries. Armed with that background information, West dispelled reports that the tourney might be pushed into fall dates when the PGA Tour revamps its schedule next year.
"We'll continue to be a showcase event on the Florida swing,'' said West, who said the tourney has been formally assured those enviable dates for at least 2019 and 2020.
Hadwin, an affable Canadian, relived his tense victory of a year ago, when he blew a two-stroke lead on Copperhead's famed Snake Pit three-hole stretch. His drive at No. 16 found water, leading to a double bogey that dropped him into a tie with Patrick Cantlay.
"To be honest, that didn't bother me a bit,'' said Hadwin. "I wasn't frustrated. I wasn't upset.'' Instead, Hadwin kept his poise through the finish of the round and got the win when Cantlay made a late bogey.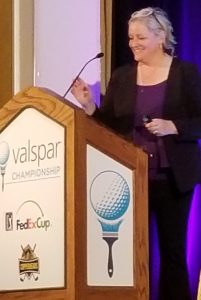 The win was Hadwin's first on the PGA Tour and got him into the Masters for the first time, but it wasn't the only highlight of his banner season. He shot a 59 in the third round of the CareerBuilder Challenge in California, but wound up tied for second when Hudson Swafford rallied in the final round to claim the victory.
Hadwin was also named to the International team for the President's Cup matches.
"I was way more nervous at the first tee in the President's Cup than I was at the Masters,'' said Hadwin. "Especially after my partner Hideki (Japan's Hideki Matsuyama) put his first shot in the bushes.''
Hadwin's success in 2017 came with a price. He had to postpone his scheduled honeymoon, planned the week of the Masters, but that had a happy ending, too. The rescheduled honeymoon went off without a hitch in December.