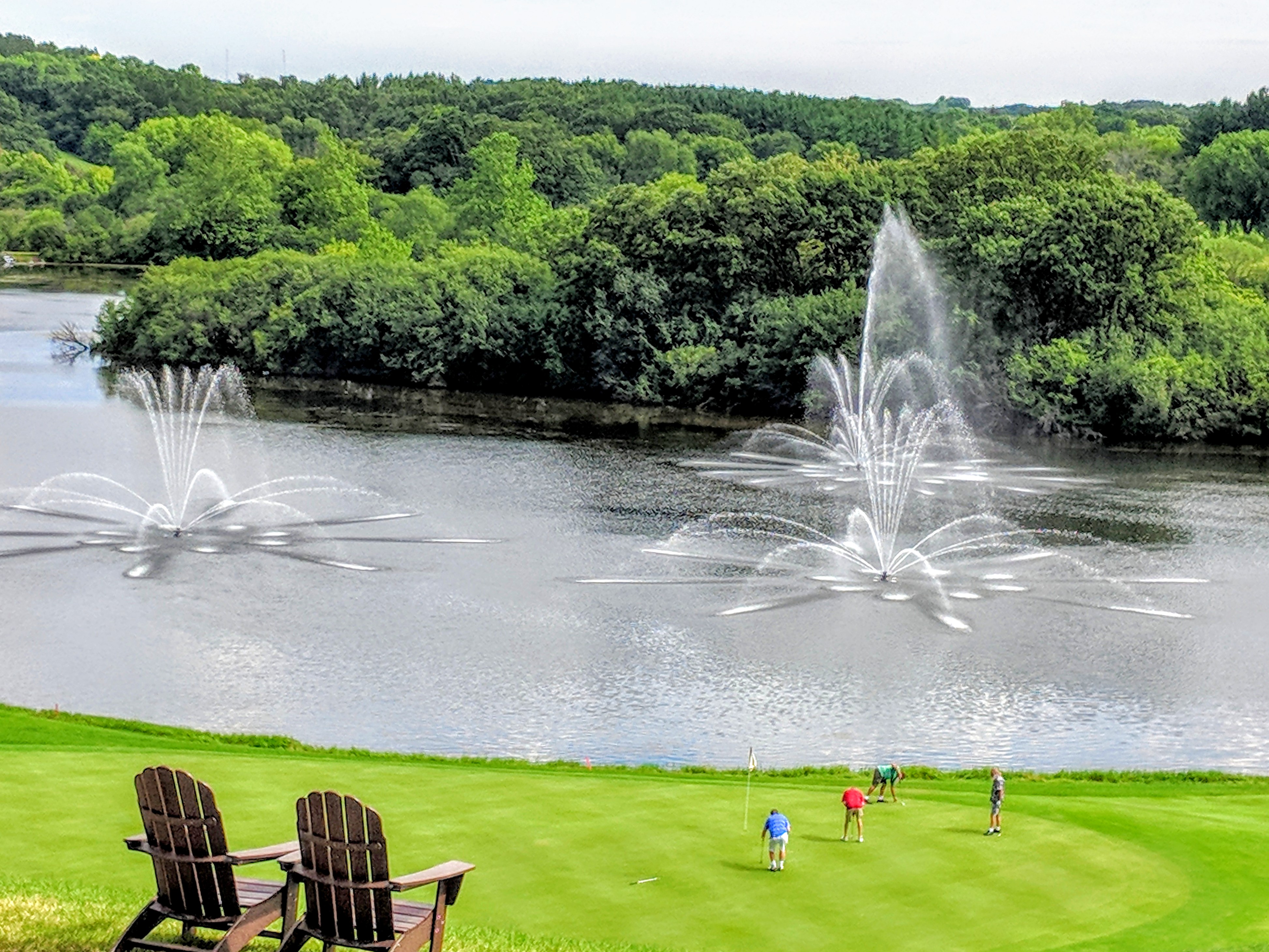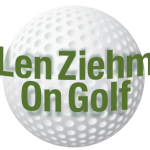 LAKE GENEVA, Wis.—This is a milestone year for Grand Geneva Resort and Spa, which is already a place with an interesting history.
The current milestone being celebrated is the 25th anniversary of the resort's ownership by Milwaukee-based Marcus Corporation. Marcus bought what was then called the Americana Resort in 1981, and that came after Chicago-based Americana Hotels Corporation had taken over what was originally the Playboy Club-Hotel.
Hugh Hefner had created the Playboy Club concept, opening his first facilty in Chicago in 1960. Hefner, amidst much fanfare, expanded into the resort world when the Lake Geneva location opened in 1968.
The Playboy Club-Hotel thrived for a while but eventually was no longer considered a trendsetter in sex, sophistication or entertainment. That led to financial trouble and the sale to Americana. Americana rebranded as more of a family destination and thrived for a while, too, before encountering its own financial problems. That prompted the sale to Marcus.
Not much remains from the good old days. In fact one of the most prominent disappeared earlier this year. A sculpture on the No. 16 tee of The Brute course was taken down. It was a topic of discussion for most every golfing visitor because nobody knew quite what it was.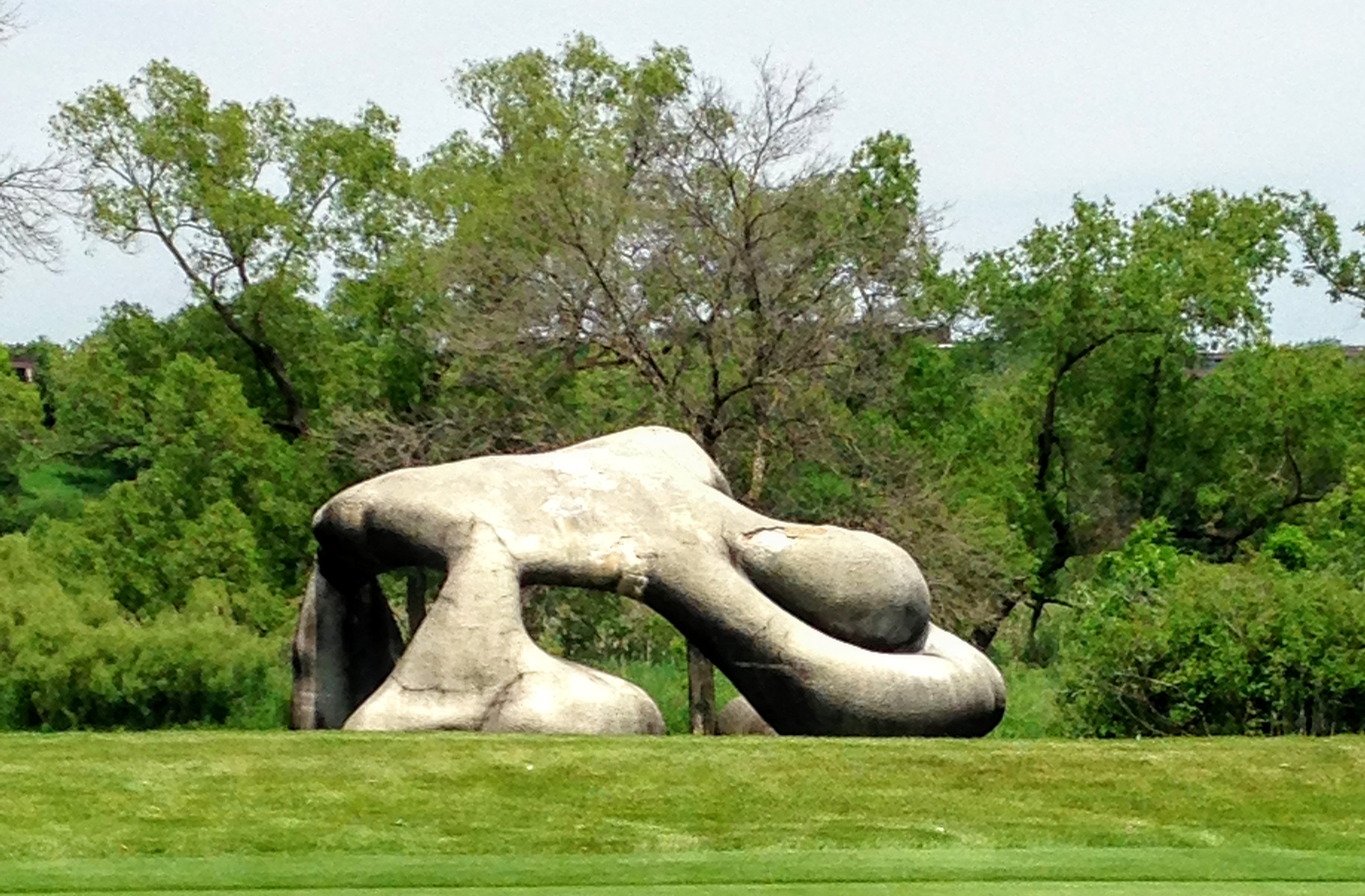 A local sculptor, Charles Moelter, created it for Playboy 50 years ago and advised those wondering what it was to "Use your imagination.''
"It was supposedly a reproduction of Picasso drawing and was called `The Frustrated Golfer,''' said Dave Hallenbeck, the current director of golf who marked his 46th year working on the property on the Fourth of July. He started as a lifeguard at the resort and worked on the golf side for the last 42 years.
Hallenbeck said that taking the iconic sculpture down was a corporate decision.
"I was surprised because it was kind of a landmark,'' he said, "but it was getting holes in it and it would have cost a lot of money to repair it. The whole thing was just falling apart.''
The sculpture did occasionally serve as a rain shelter but was more of a conversation piece than anything else.
One icon still remains, and it pre-dates the weird statue.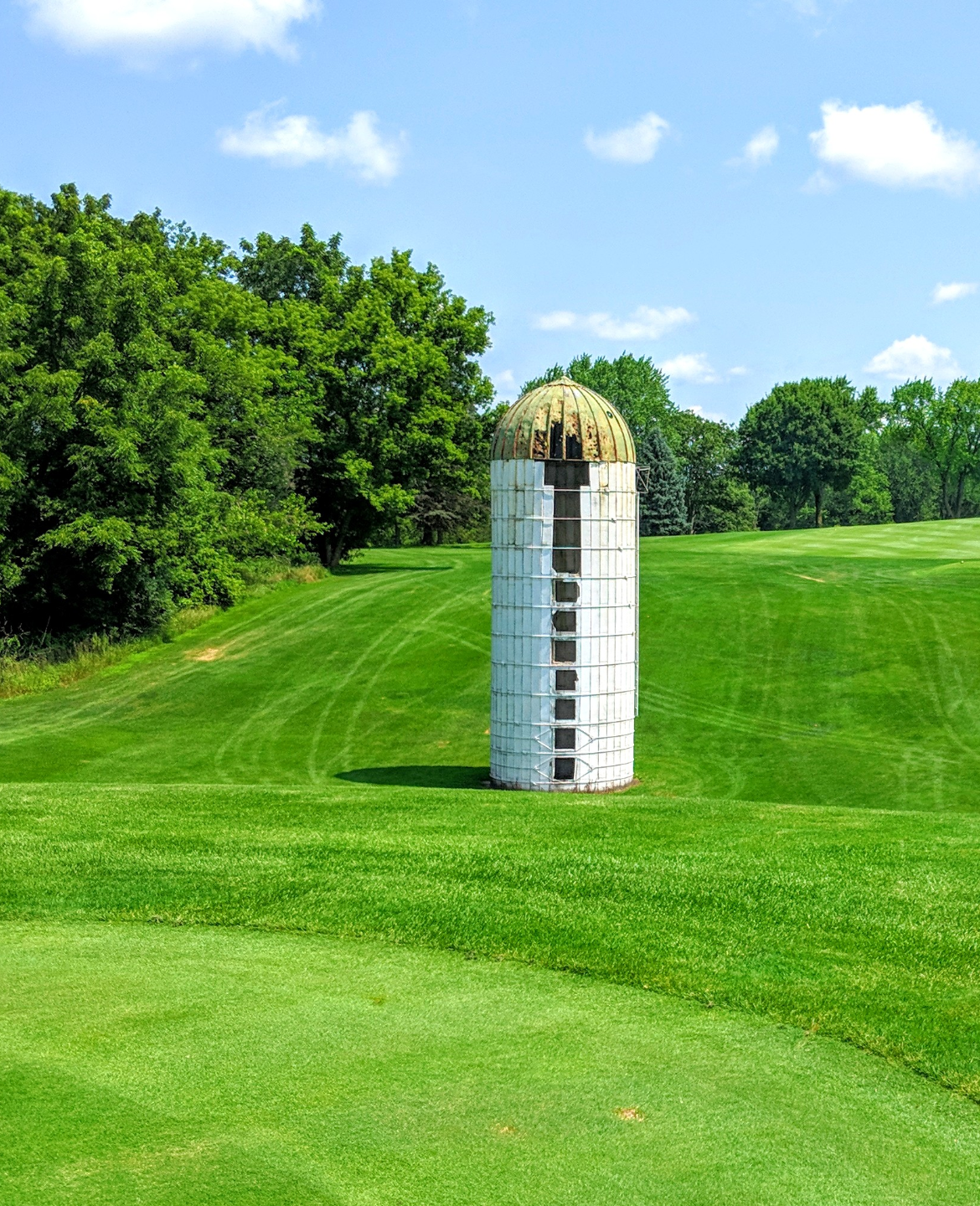 "We still have the old silo on the 11th hole,'' said Hallenbeck. "It was from the original farmhouse on the property.''
That silo has been battered by many errant golf shots and shows signs of wear and tear, too. Hallenbeck has proposed that it be restored and re-pointed with a new roof and a plaque to mark its historical significant on the property.
While the absence of the sculpture is notable to the resort's golf aficionados, it hardly detracts from what Grand Geneva has become under the Marcus ownership. It's a beautiful place with two fine courses – the well-known Brute and the more user-friendly Highlands. Both are always busy, as Grand Geneva is an extremely popular outing destination.
"I don't know any resort or club that does the volume that we do,'' said Hallenbeck. "We're a melting pot. We take a little of what everyone else does in golf and blend it in.''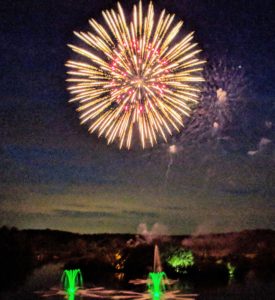 Corporate and charity outings are a fixture at Grand Geneva, but there's almost always openings for individual play.
"There have been days when we've done up to eight events,'' said Hallenbeck. "Our groups start with 12-16 players and go up to a massive one that has 325 players. You try to please everybody. Golf is flat, even decreasing, but we understand what golfers want.''
Grand Geneva finds room for junior programs (it even has a team in the PGA Junior League), couples events and PGA, college and high school tournaments.
"Playboy and Americana never did things like that,'' said Hallenbeck. "We're doing everything we can to keep golf going and to support it.''
Grand Geneva is the only golf facility among the 18 Marcus properties. The others include hotels, resorts and theaters. At Grand Geneva there's much more than golf. It's a haven for skiers in the winter and the spa and fitness center attracts all ages year-around.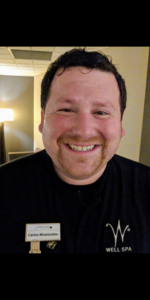 Carlos Miramontes, the WELL spa's massage supervisor, grew up two miles from the resort and has been giving massages there for 16 years. He supervises a staff that can provide up to eight massages an hour when the demand is there.
Grand Geneva is also a popular wedding destination and its Christmas in the Country display has attracted visitors in the winter since 1996.
"We have three entities,'' said Hallenbeck. "We have a time-share, family fun area; the resort side, which is more corporate and upscale; and a waterpark, which is a fun family place.''
The two main restaurants – Geneva Chop House and Ristorante Brissago – supplement that activities offered by providing fine dining. Many of those non-golf offerings were also available in the Playboy and Americana days, but not to the extent seen since Marcus took over.