ORLANDO, FL. – Roy Schindele, director of sales and marketing for Arnold Palmer's Bay Hill Club and Lodge, stresses one thing before taking you on a tour of the facilities.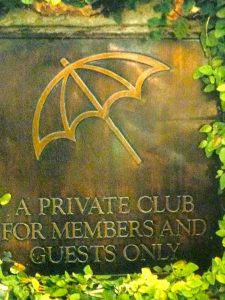 "This is not a resort. It's a country club,'' said Schindele, and that's an important distinction to make from the outset if you're lucky enough to visit this place.
There's a different, very nice feeling about Bay Hill – and why wouldn't there be? After all, it's been at least a winter home for perhaps the most charismatic athlete of all time for nearly 50 years.
Based on our visit, Bay Hill has become more than just a winter retreat for Palmer, who spends considerable time in the summer months in Latrobe, Pa., the town where he grew up. He's 85 now, and health issues have basically relegated him to hitting practice balls on the Bay Hill range these days. I'm told he rarely gets on the course.
Yet, Palmer has an apartment behind the tennis courts and is a frequent visitor to all the club's facilities. Guests see him playing cards, dining with a group of friends or riding around in his golf cart. While he remains one of the most accommodating of all public figures, Palmer doesn't spend much of his time posing for pictures or signing autographs for guests. Bay Hill is just where he enjoys life.
He operates his golf course design business from an office at Bay Hill. The two hospitals that bear his family name – the Arnold Palmer Hospital for Children and the Winnie Palmer Hospital for Women & Babies – are within 15 minutes. So are The Golf Channel studios. And, of course, the Arnold Palmer Invitational Presented by Mastercard, an annual PGA Tour stop in March, has been played at Bay Hill since 1979.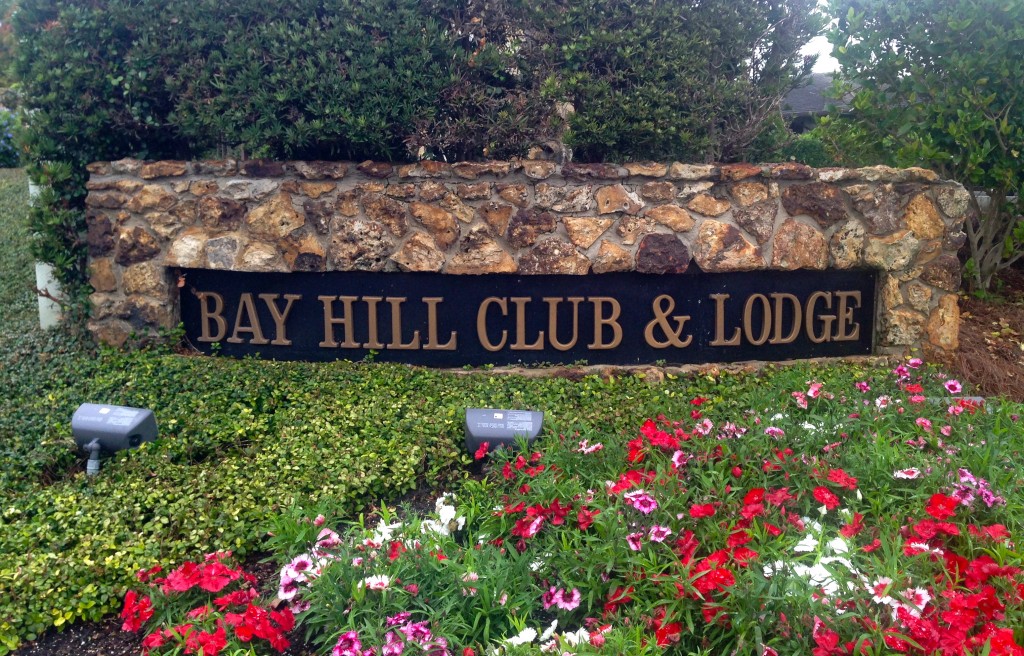 Palmer's history with Bay Hill goes back to 1965 – three years after the course opened. The original 18 holes were designed by Dick Wilson, known in Chicago circles as the co-designer (with Joe Lee) of the Dubsdread course at Cog Hill.
Bay Hill was a modest resort then, owned by a group of Tennessee investors. Many of the roads around it were dirt and the land that now shows an area of tasteful homes was then dominated by orange trees. The course opened in 1962 and Palmer saw it for the first time on Feb. 28, 1965, when he was invited to play in an exhibition with Jack Nicklaus, a local PGA Tour player named Dave Ragan and Don Cherry, the singer who was a good enough golfer to make frequent appearances on the PGA Tour.
Palmer shot 6-under-par 66 that day, and none of the other members of the foursome could break par. For Palmer the course was love at first site, and when he called wife Winnie that evening he declared Bay Hill "the best course in Florida, and I want to own it.''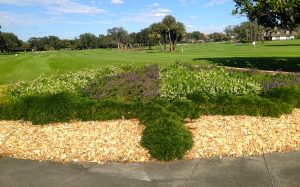 It took awhile, but he eventually did. Since 1976 it's been officially Arnold Palmer's club and it has blossomed because of it. His family members have taken an active interest in the private, non-equity club's operation. The staff is friendly, the 70 rooms in the lodge are tastefully decorated and the food in the three restaurants is good. In short, it's a comfortable place.
Bay Hill also has six tennis courts, a junior Olympic-size swimming pool, a fitness center, a marina, a salon and a spa. All are top notch without being glitzy. The Palmer touch is everywhere – from the trademark umbrella logs on the napkins and coffee cups and some of the wine bottles to the captivating movie of Palmer's life that's available on the television sets in the lodge rooms. The memorabilia and pictures throughout the club also stir all kinds of good memories.
And then, of course, there's the golf. Bay Hill was an 18-hole facility when Palmer came on the scene. It now has an additional nine-holer, called The Charger, which is pretty much on par with the championship 18 (officially the Championship and Challenger nines) that is used for the Arnold Palmer Invitational.
The main layout was a Wilson design, but Palmer has tweaked it many times over the years and it's now labeled as an Arnold Palmer Signature Course. I've played at least 20 courses that have hosted PGA Tour events, and Bay Hill is easily the most fun for the serious recreational player who tees it up from the proper tees.
That's not to say Bay Hill is easy pickings for the PGA Tour crowd. It's not. From the tips it's a 7,381-yard layout, but there are six sets of tees. The 17th hole, a par-3 blocked by a pond front right of the green, is considered Bay Hill's signature hole but I didn't see it as an overwhelming choice.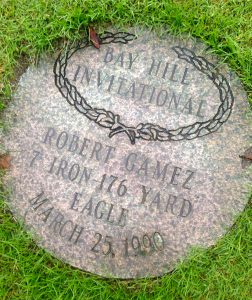 No. 18 has a special, historical touch – a plaque in the fairway commemorating one of the most memorable shots in golf's recent era of tournaments. Robert Gamez holed out from there for eagle with a 7-iron from 176 yards out to beat Greg Normal in the 1990 Nestle Invitational. That was one of the PGA Tour stop's title over the years (it was also called the Bay Hill Citrus Classic, Bay Hill Classic, Hertz Bay Hill Classic and Bay Hill Invitational before Palmer's name was most appropriately included in the title).
The course is spread over 270 acres along the shores of the Butler Chain of Lakes and all the other club facilities are just a very short walk from it, creating a warm, cozy feeling.
Getting to play Bay Hill isn't easy. You have to either be a member (there are about 800 of them, half living within a 50-mile radius of the club), be a guest of a member or stay at the lodge. The latter option, coupled with its 9,000 square feet of meeting and banquet space, has made Bay Hill a popular place for corporate retreats and weddings.
You're not a resort guest when you stay at the Bay Hill lodge. You're in effect a member during your stay and you can take part in all that Ball Hill has to offer. The atmosphere's the thing here. In nearly 50 years covering all aspects of golf I haven't experienced anything quite like it.