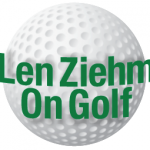 OUTER BANKS, North Carolina – The Outer Banks of North Carolina had been a mystery to us, and apparently we weren't alone.
A golf buddy of mine who lives in North Carolina, who had been there and liked it, told me that "most people in North Carolina don't know about it.'' A much bigger portion of the visitors to the Outer Banks come from Virginia, which is only an hour away, and all points north.
Fortunately the Outer Banks is no longer a mystery to us after we spent a week checking out many of the things the area has to offer. Since our travel destination invitations over the years have been almost entirely golf oriented, the Outer Banks represented a big change. And it turned out to be a refreshing one.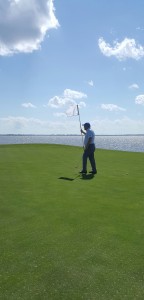 The Outer Banks is a beach area that is big on family activities. Golf is – in varying degrees — a lifestyle thing at some of our nearby stops in Hilton Head and Myrtle Beach, S.C., and Pinehurst, N.C. It's not a lifestyle thing in the Outer Banks. Golf is simply an amenity here – but it is a very good amenity.
We visited the Wright Brothers Memorial in Kill Devil Hills, the town adjacent to Kitty Hawk where Wilbur and Orville became the first to put an airplane in flight in 1903.
We tested the shopping in the quaint little town of Manteo. We climbed the 220 steps to the top of the Currituck Beach Lighthouse and enjoyed the scenic views from there. We went on the Wild Horse Adventure Tour — a two-hour Hummer ride in search of the wild horses roaming about the more remote parts of the northern barrier island (we couldn't find any of them, but the bumpy ride was fun anyway).
There wasn't time to try some of the other popular attractions here – kite-flying, cycling, birding, surfing, paddleboarding. We didn't use the beautiful beaches much, either, but we quickly realized there are plenty of entertainment options. The Sanderling Resort, in particular, has an array of activities that will enhance family vacations and you can't beat the views and close proximity to the Atlantic Ocean and Currituck Sound from there.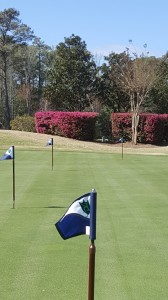 And then there were the restaurants. The oldest one in North Carolina is here – 70-year old Owens Restaurant in Nags Head. Then there's the Lightsaving Station No. 5 at the Sanderling Resort; the Sugar Shack and Basnight's Lone Cedar Café in Nags Head; Aqua Restaurant and Spa in Duck; the Black Pelican Oceanfront and Ocean Boulevard Bistro & Martini Bar in Kitty Hawk; the Outer Banks Brewing Station in Kill Devil Hills; and Poor Richard's Sandwich Shop and Full Moon Café and Brewery in Manteo.
That list goes on and on and — if you didn't want to go out for a formal breakfast — there was Duck Donuts. There's three locations providing the best donuts anywhere (their claim, as well as mine).
And, of course, there was the golf. That, as always, was our main focus for coming and the Outer Banks didn't disappoint.
Golf in the Outer Banks is good, but different. For one thing, wind comes significantly into play on a daily basis on all the courses, whether the course is on the water or not.
Only two of the courses have nationally known designers, but don't look on that as a negative. The layouts of Tom Steele, Bob Moore, Dan Maples and Russell Breeden are just fine. They're pretty much regional guys who brought golf to life on the Outer Banks in the last 20 years or so.



Arguably the best course we played was designed by a big-namer, Rees Jones' Currituck Club in Corolla. Opened in 1996 there's lots of great holes here, the course is in good condition throughout and has a most comfortable clubhouse with good dining. It's also a popular wedding destination.
Kilmarlic, on the Currituck mainland in Powells Point, was a close second. One of the few courses in the area that has been frequently tournament tested, it hosted the North Carolina Open in 2004 – two years after its opening – and again in 2009. The Old Dominion/Outer Banks college tournament has also been played there the last four years.
Only the second course designed by Steele, it has all the other area courses beat with its four-bedroom cottage for on-site lodging and 18 more of them are to be built in front of the course this fall. That may well make Kilmarlic one of the best golf getaway options in North Carolina when you combine the course with the other amenities.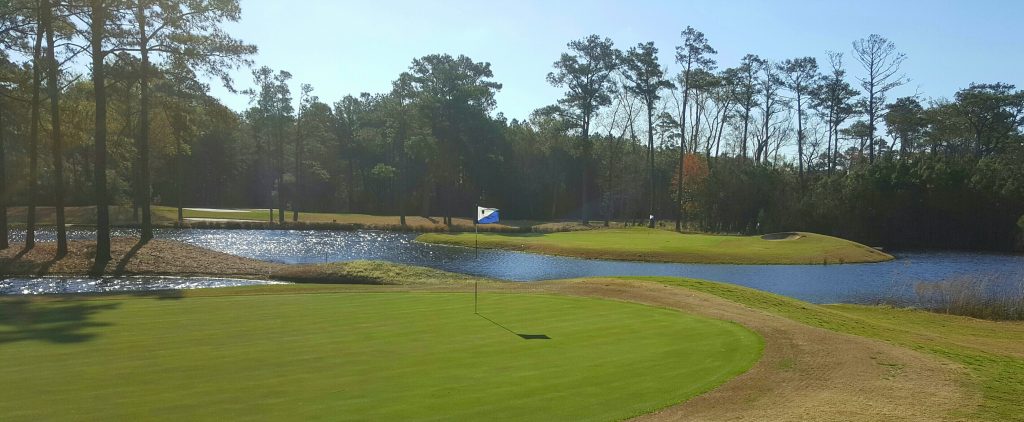 Best views on the Outer Banks courses came at Currituck's sister course, Nags Head Golf Links. Nos. 5, 9, 15 and 18 are all on the water and the sunsets there are outstanding. This is a cozy, fun course that is ideal for walking.
As far as conditioning goes, The Pointe – less than a mile from Kilmarlic – is as good as any in the area and it has a unique bridge on the 16th hole. The Pointe is user-friendly and its sister course, Carolina Club, sports the always challenging island green on its No. 7 hole. Breeden is the designer of record on The Pointe and worked with Moore on Carolina Club. The Pointe opened in 1995 and Carolina Club, in Grandy, three years later.
There's some other good golf options out here, too. Scotch Hall Preserve joins Rees Jones' Currituck Club as having a big-name designer. It's an Arnold Palmer Signature Course that can stretch to 7,254 yards with a hefty 76.0 rating and 145 slope. Opened in 2008 in Merry Hill, it is one of the Outer Banks' newest facilities.
The Pines, in Elizabeth City, was updated with a massive renovation in 2004. The Sound, in Hertford, is a Maples design dating to 1990 that has a beautiful finishing stretch. The last three holes overlook the Albemarle Sound.
While the Outer Banks offers a variety of entertainment options, it has enough good courses to make it a good destination for golf getaways as well. Trips there will be both affordable and memorable, no matter which courses or accommodations you choose, especially in the spring and fall.