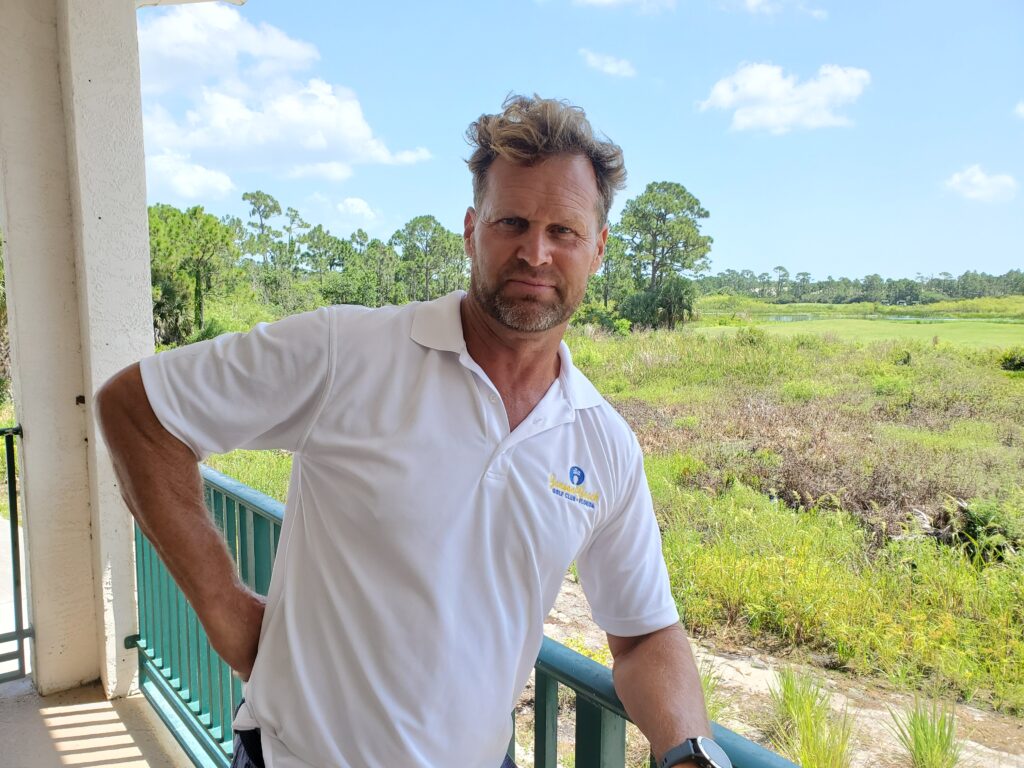 JENSEN BEACH, FL. – Eagle Marsh Golf Club, a Tommy Fazio design, was well-received on Florida's Treasure Coast when it opened in 1997. Now Eagle Marsh is no more – but its future is by no means a sad one.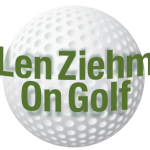 JENSEN BEACH, Florida — Two entrepreneurs from Sweden, Johan Tumba and Joakim Sabel, purchased the struggling layout, then known as Eagle Marsh, on Sept. 20, 2019. In just eight months the course has been renamed – it's now called Jensen Beach Golf Club – and it's getting a facelift that looks better each day.
"We have big dreams. We want to be in the top 20 in Florida. We set high goals,'' said Tumba. "This course was ranked No. 1 in all of America for new courses when it opened (in 1997), and the layout and routing is there.''
The course didn't have much of a following when Tumba and Sabel purchased it in what they call a "private agreement.'' The name change, insisted upon by Sabel, was an indication of that.
"There was too bad a rap on the other (name),'' said Tumba. "It had gone down the drain. We wanted to make a fresh start with that name, and we're inside of Jensen Beach Country Club. It was a good move.''
Sabel is a former European PGA pro but the Tumba name would be more familiar to fans of more sports than just golf. Johan's father is Sven Tumba, and he was athletic royalty in his heyday.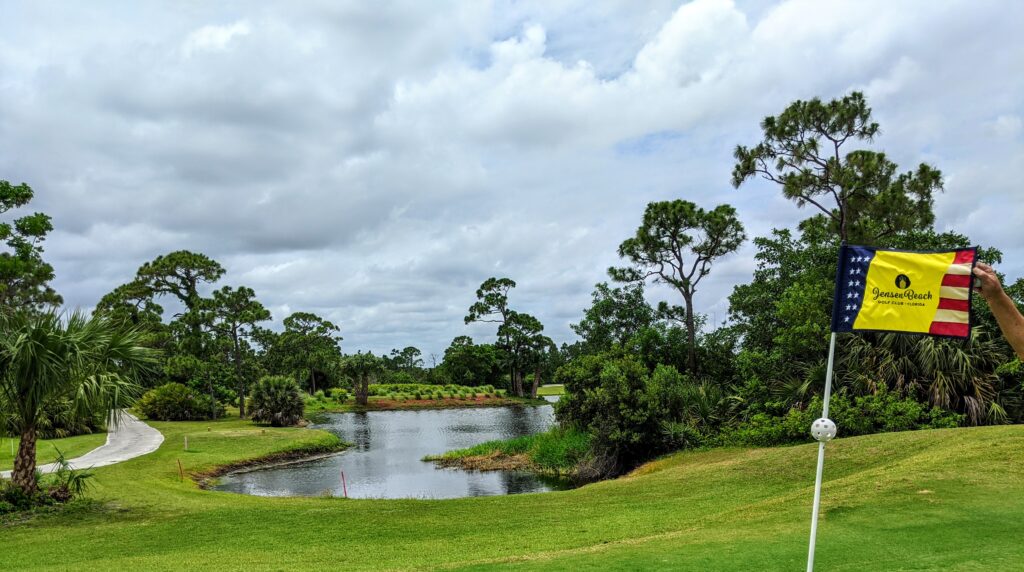 In hockey he was Sweden's star player in eight World Championships and four Winter Olympics en route to being named to the International Hockey Hall of Fame in 1997. He also played on Sweden's national soccer team, was the Swedish national champion in water skiing and also represented Sweden in international golf competitions. In golf he was also the founder of the Scandinavian Open and designed several courses, including the first one in the Soviet Union.
"According to Jack Nicklaus my Dad was one of the greatest athletes he ever met,'' said Johan. "He was also a real nice dad.''
It was Sven, who died in 2011 at the age of 80, who started Johan in golf at age 5. Johan made frequent trips to Florida after his parents moved to West Palm Beach in 1982 and went on to attend college in Palm Beach. Now living on Singer Island, Tumba remains an avid player but course ownership is his main focus.
He was briefly part of a group that purchased The Fox Club, a long-time private club that recently turned public, and was unsuccessful in a bid to buy another Florida course, Hammock Creek. Both those courses are in Palm City.
When the opportunity to acquire Eagle Marsh surfaced, Tumba and Sabel took it over with two investment partners who are also from Sweden. Tumba is the chief operating officer and has taken a hands-on approach, even to the point of spending considerable time in a massive cleanup project on the course.
"The course never did close, but it was almost unplayable,'' he said. "I'm hands-on – cutting new lines for the fairways and shaping the course the way I want it — because we want everything to look good. We have a lot to do to get there, but we're making the course more playable again. We're killing all the weeds, and getting the greens in great shape. Everything is going good.'
Good enough for the owners to already make some aggressive marketing moves. They took out ads on the telecast of "The Match: Champions for Charity'' that featured Tiger Woods and Phil Mickelson. That high-profile event was played at the Medalist Club in nearby Hobe Sound. Tumba's group is also contacting nearby hotels in hopes of establishing travel packages for international visitors.
In addition to work on the course Jensen Beach Golf Club is getting new flooring in its clubhouse and a liquor license, and the restaurant is opening again. Plus, the multi-colored flags on each green may be the most striking I've ever seen.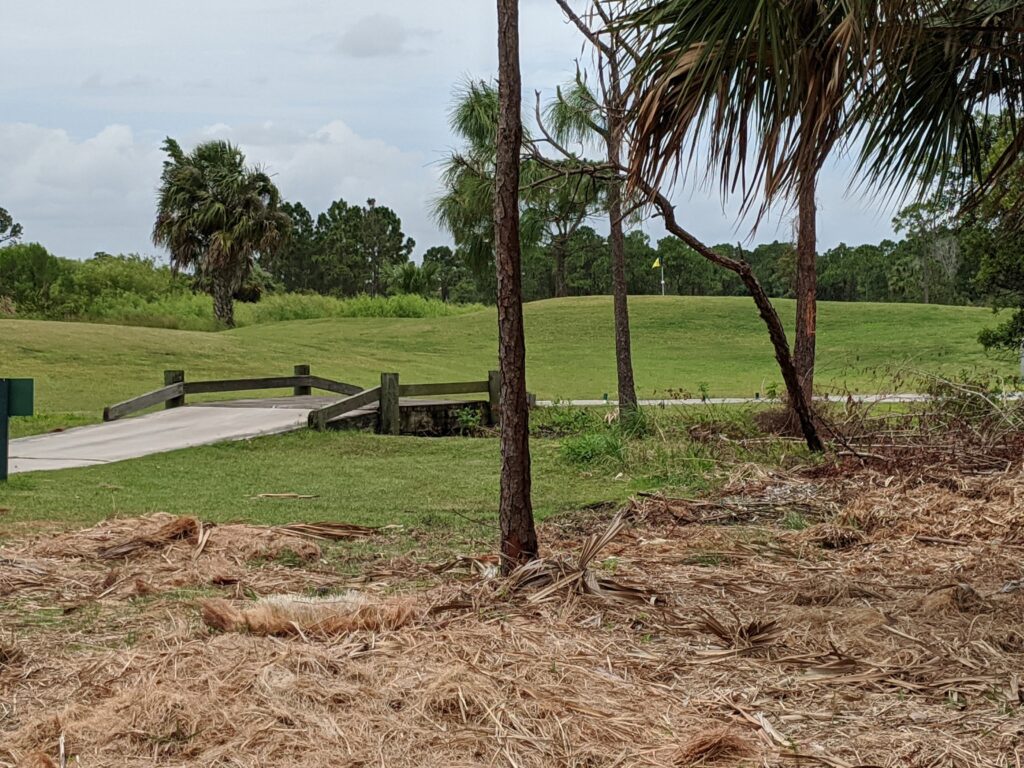 All the on-course work started after consulting with Tommy Fazio II, the original designer who is also the nephew of Tom Fazio and son of Jim Fazio – both prominent architects.
"We had Tommy here for five-six hours,'' said Tumba. "He gave me directions on what to do, which I totally agreed with. He sees what a player might see, too. We opened up a lot of the vistas. This year is for cleaning up. In Phase 2 we'll bring back the original design and start building some cottages. We're in for the long haul.''
While Tumba loved the natural beauty of the course, he will continue to work with Fazio, a Jupiter resident.
"I'd never do anything without speaking to him first,'' said Tumba. "Right now the course is a bit too tough for the average golfer, but it's a gem. I fell in love with it. It's an absolutely beautiful place that just needs some tender loving care. We're going to polish this gem up and make it beautiful again.''