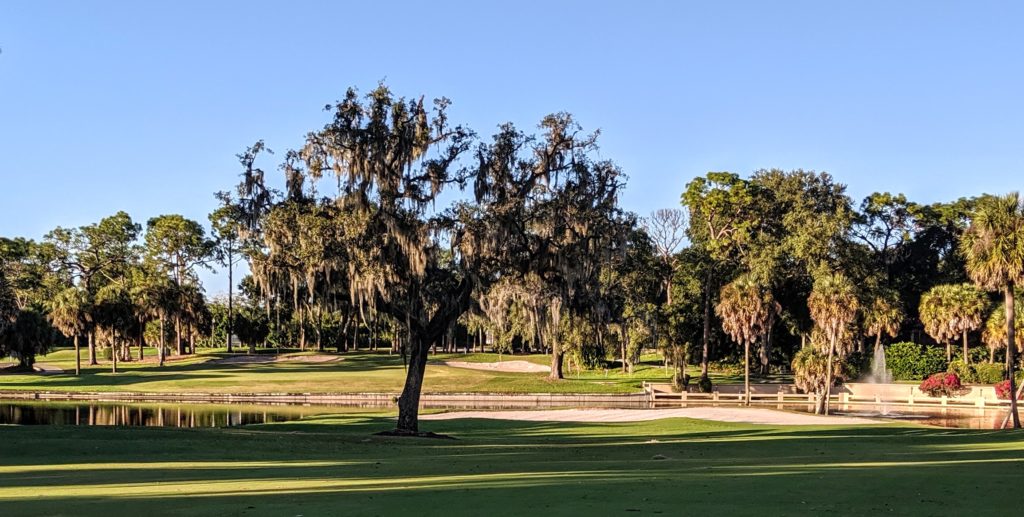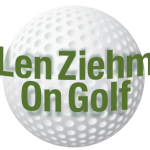 HOWEY-IN-THE-HILLS, FLORIDA – Florida is loaded with golf courses – about 1,500 of them – and the state's golf resorts include such famous multi-course meccas at PGA National, PGA Golf Club, Bay Hill, TPC Sawgrass, Innisbrook and Doral.
In contrast, Mission Inn Resort & Club on the outskirts of Orlando has just two courses but, make no mistake, it is as special a place as any of the others.
Mission Inn is just a bit different. It has one of the Sunshine State's oldest courses, now called El Campeon, that is rich in history. Its companion course, 27-year old Las Colinas, isn't exactly new but is a nice complement to El Campeon, which dates back to 1917.
As old as El Campeon is, the layout still holds up just fine in top-level amateur tournaments. That's rarely the case for layouts of similar vintage, but El Campeon is the tougher of the two Mission Inn layouts. Both are well-conditioned and used regularly for the Florida high school championships. They've also hosted many, many college tournaments, U.S. Golf Association qualifiers and small professional events.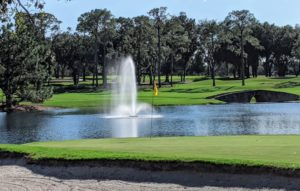 Mission Inn's big tournament resume is surprising, considering that neither course permits walking except in extraordinary circumstances. They've just withstood the time as good shot-making tests for measuring which player is the best on any given day or in any give competition.
El Campeon's history is extraordinary. George O'Neil, a Chicago teaching pro who dabbled in course design, created the course for William Howey – a citrus magnate who wanted something to entertain some of the visitors to his estate that was built just before World War I.
O'Neil is known more for his teaching than his architectural efforts. He gave lessons to such luminaries as former President Warren G. Harding, Charlie Chaplin and John D. Rockefeller. Golfing greats Harry Vardon and Chick Evans also were tutored by O'Neil.


The 6,300-yard course was originally called Chain O' Lakes and there was no grass on its greens from its opening in 1917 until 1938. The putting surfaces consisted of well-oiled sand and the rest of the course, without the benefit of irrigation systems, was unkempt. Visitors stayed at the Bougainvillea Hotel until it burned down in 1920.
A Scottish architect, Charles Clarke, refurbished the course while the Hotel Floridian was built to replace the lodging lost in the fire. The course continued as an attraction and its players included Ben Hogan, Patty Berg and Babe Zaharias before Nick Beucher bought the facility in 1964 and gradually transformed the place into a Spanish colonial- themed resort.


Beucher started a successful career as a salesman while living in the Chicago suburb of Wilmette. That came after he had fulfilled a life-long dream when he and a friend made a 39-day, 1,400-mile horseback ride from Del Rio, TX, to Mexico City. They stayed in missions along the way, and the horseback adventure led to Beucher's renaming efforts at the resort.
The golf course, stretched to 7,015 yards, was revived and re-routed and became El Campeon. The resort and hotel became Mission Inn and it now includes El Conquistador, a fine upscale restaurant; La Hacienda, a good dining spot for breakfast and lunch; Spa Mirabella; the El Cornedor Fitness Center; a beautiful outdoor bar/gathering place called Plaza de las Palmas; and hotel segments tabbed San Angel, San Diego and San Miguel.
El Campeon has 85-foot elevation changes — some going up, some going down – on six holes and its No. 17 hole, a par-5, is one of the toughest anywhere. A double-dogleg dubbed Devil's Delight, the green is fronted by a live oak tree in the center of the fairway and a pond. More than a few Mission Inn golfers wish that the tree would be hit by one of the hurricanes that occasionally visit the area, but so far that hasn't happened.
Las Colinas isn't nearly as interesting. Former PGA Tour player Gary Koch created the original design for the course's opening in 1992 and veteran Florida architect Ron Garl made some major changes in 2007. The result is a course that is more typically resort style and user friendly than El Campeon.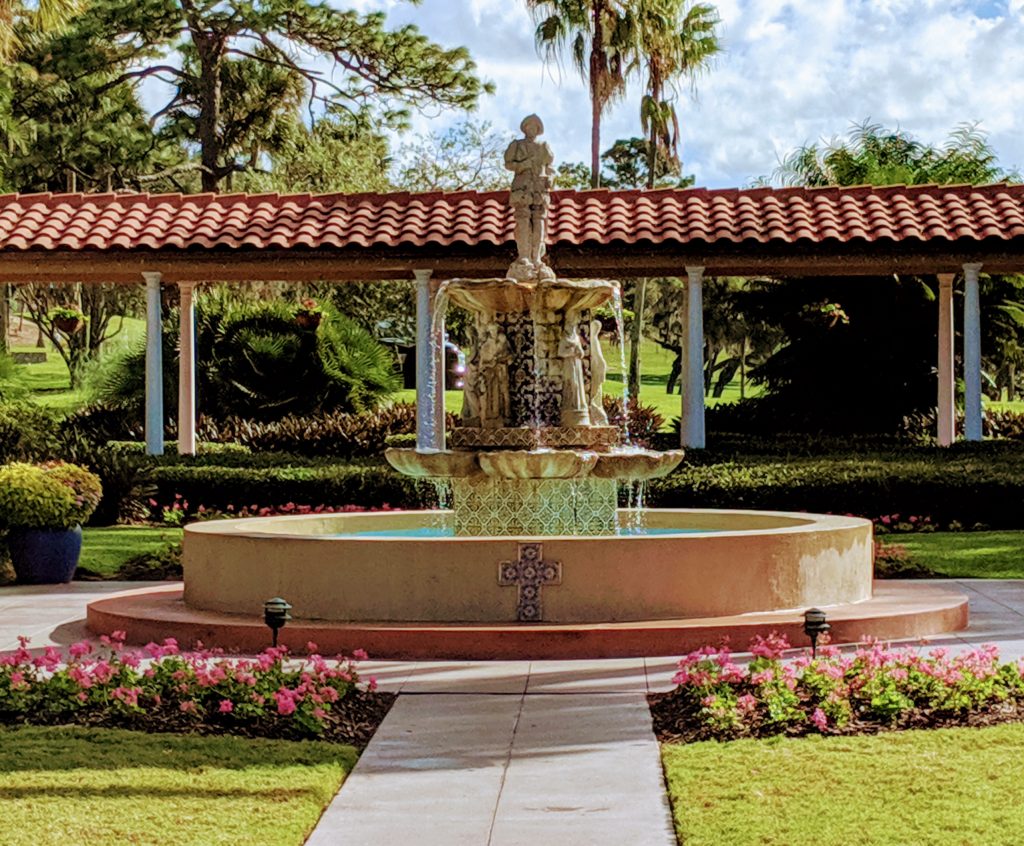 The 1,100 acres that comprise the Mission Inn property contain much more than the two golf courses. There's 30,000 square feet of conference space with 19 meeting rooms and two large ballrooms. The 176 guest rooms, suites and villas are supplemented by two lounges and a poolside bar. About 75 percent of the lodging and corporate rooms have golf course views.
Beacher passed away in 2005 at age 88 while residing in what is now the penthouse suite of the hotel. He passed on his enthusiasm for the place to his six children, however, with one son Bob the resort president and another, Bud, the vice president and general manager. Two daughters also play prominent roles in the resort's operation.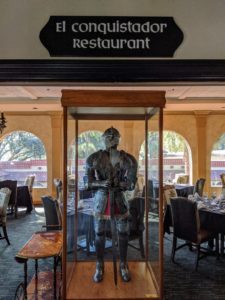 The staff more recently added a significant non-family member. Roy Schindele, executive director of sales and marketing at Bay Hill, now is in a similar role at Mission Inn.
The Howey mansion and mausoleum are located across from Mission Inn but it not part of the resort property. That land, though, does include the Marina del Rey Pavilion on Lake Harris. It includes 50 slips that are used by residents and the result has two pontoon boats and one fishing boat that get heavy use in waters that are great for bass fishing.
There's also four clay courts and two all-weather courts for tennis and two more courts for pickleball. All have lights to allow for night play. Team-building facilities, which include a rock-climbing wall, are also part of the marina area. Boat rides to Mount Dora, a quaint little town with its own unique attractions, and a short trip to nearby Tavares – the self-proclaimed "Seaplane Capitol of the World'' – are also readily available.