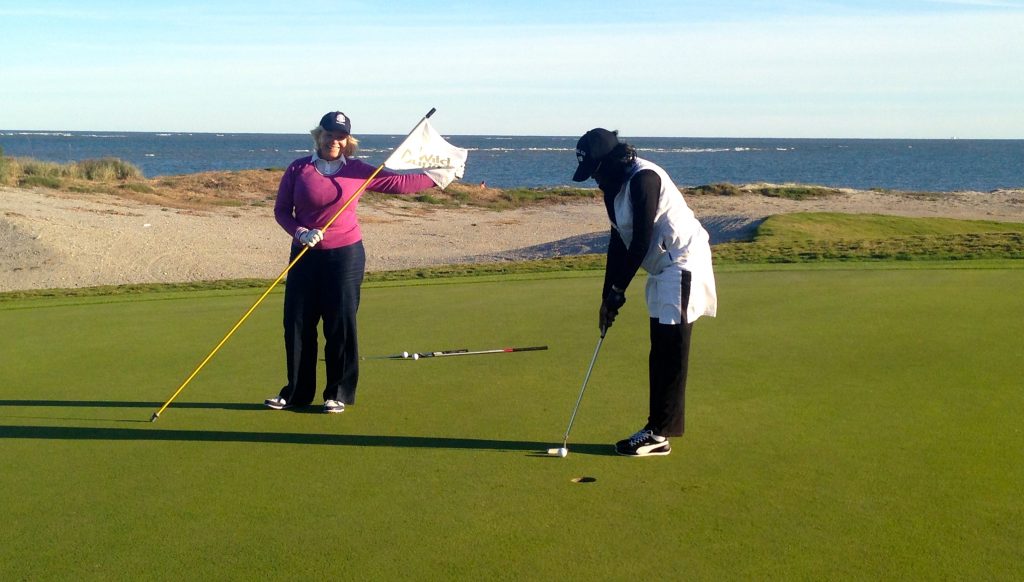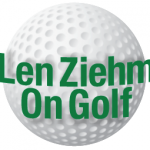 ISLE OF PALMS, South Carolina – For Wild Dunes it was a long time coming.
"It was a long process,'' said director of golf Jeff Minton. "We'd talked about renovating for about 10 years (Minton himself has been at the resort on the outskirts of Charleston for only eight years), but we finally closed the golf course.''
Wild Dunes has been one of the most popular U.S. golf destinations for 37 years, and the closing of it Links Course last May was long overdue. "The course was built in 1980 and we still had our original irrigation system,'' said Minton. "It needed to be replaced.''
And that wasn't all. The Links Course isn't just another resort course. It commands a bit of historical significance as the first course that Tom Fazio – one of the game's premier architects – designed solo. Fazio started work on the layout in 1979. Now 70, he has more courses ranked in the Top 100 in the various polls than any other architect.
In 1990 the Links Course got a mild tuneup as part of its recovery from the damage done by Hurricane Hugo, but that was the only major work done on the layout until May, 2015. The irrigation system wasn't the only thing touched by Fazio's design firm, which is based in Hendsonville, N.C. The greens were re-constructed, too.
"We replaced all the greens with new Champions Bermuda grass,'' said Minton. "They have a more moderate feeling now.''
And that's not all. The old putting surfaces measured about 60,000 square feet. Now they're almost double that – and with good reason.
"A modern course has 90,000 square feet,'' said Bryan Bowers, a 16-year Fazio employee who oversaw the renovation work. The new green complexes total about 160,000 square feet.
"This resort gets about 30,000 rounds a year and needed more setup options,'' said Bowers. "With the small greens we had maybe two-three options (cup placements per green). We were able to expand the greens, and now we have four or five options.''
And the surfaces aren't just bigger now; they're different, too. Course superintendent Scott Ferguson noticed it the first time he played the "new'' course, which re-opened after six months of renovation work with a soft opening in October and a formal re-launching in mid-November.
"They look like they have a lot of slopes, but they were really putt-able,'' said Ferguson. "They were nothing crazy. They were just a lot of fun.''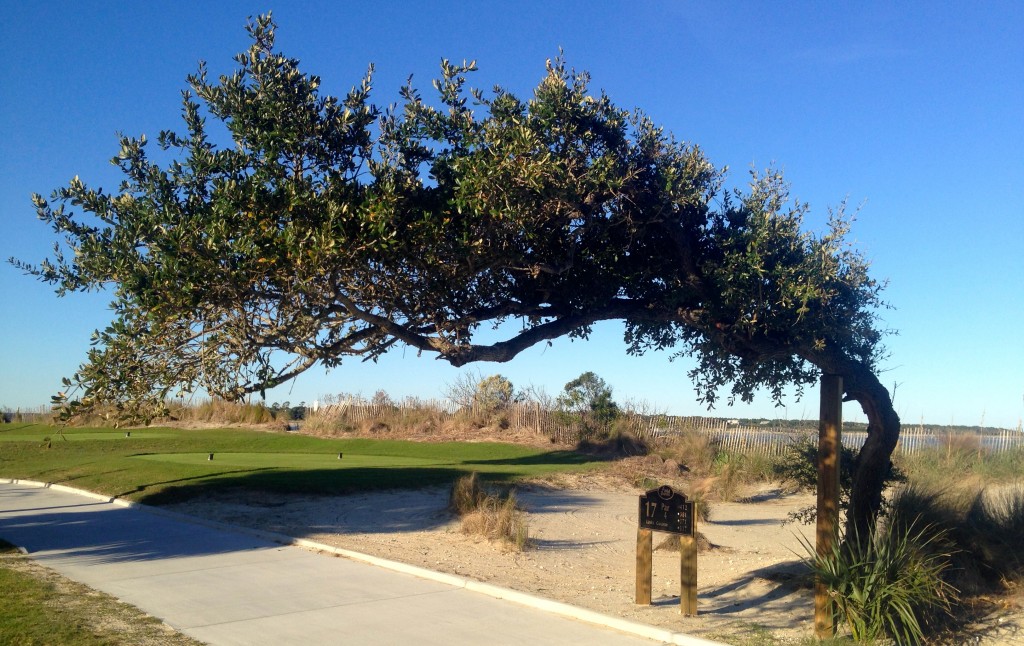 Most of the first players on the renovated course felt the same way but there was something much more noticeable. The old 18th green was gone.
"The last several years we've struggled with beach erosion,'' said Minton. "We had lost that hole twice.''
A temporary green on the finishing hole wasn't a good idea, so Bowers oversaw the construction of a new green that resulted in the Links Course becoming one of the few high-level U.S. courses with a par-3 finishing hole. It had been a par-5. Personally I liked the new hole just fine, but it may not be a permanent thing.
"We built a beautiful par-3 with ocean views and hope that some day soon we can bring that par-5 back,'' said Minton.
Some famous courses, most notably Congressional – the former U.S. Open site in the Washington D.C. area – has done just fine with a short finishing hole. Medinah' No. 1 course in Chicago area, which was also recently renovated, had a par-3 home hole both before and after its renovation.
While the new No. 18 at Wild Dunes is the biggest eye-catcher, Minton, Bowers, Ferguson and their Wild Dunes teammates believe there is much more to consider when judging the renovation.
Despite reducing the course from a par-72 to a par-70 about 300 yards were added to the course's playing yardage through the renovation. Six miles of cement cart paths were also installed and all the home stretch holes – not just No. 18 – look much different. They're the course's ocean holes, but you couldn't tell that previously.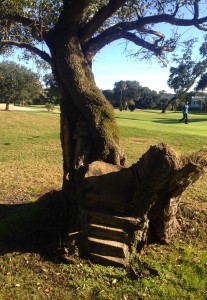 "Years ago, when the course was built, there was so much beach that you could barely see the ocean from the hole,'' said Bowers. "Other than No. 18, most of the course was pretty well protected.''
The ocean views on Nos. 15-17 were disappearing as the areas surrounding them had experienced some overgrowth over the years. That changed in the renovation. Overgrowth on the left side of the No. 15 fairway was taken down, so now you can see how it leads out to the ocean. Similar work was done on the next two holes and, of course, No. 18 always presented a stunning view of the water, whether played as a par-5 or a par-3.
"Those last four are dramatic holes,'' said Ferguson. All now have corridors that create great views of the ocean.
Fazio himself never was on site for the renovation, but he studied plans for it. Bowers got the greens changed despite a tight eight-week schedule during which the old greens were broken down and the new ones constructed. A new 4,500-square foot putting green was also built near the clubhouse, and that facility is also in the process of a major renovation. It'll soon have a new restaurant, called Huey's South Eats.
But that's a story for another day. For now Wild Dunes has a second 18-hole course back in play to supplement its Harbor Course, also a Fazio design that dates back to 1985. Wild Dunes' veterans will find the Links Course a refreshing change from what it had been and a fine example of what a resort course should be.