ONE IN A SERIES
Once again Rory Spears and Len Ziehm are combining efforts on our experiences from various golf destinations. This one is on Florida courses.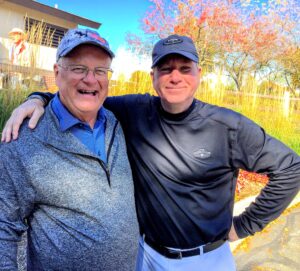 Living in the Sunshine State now, I've always felt that Florida golf is most enjoyable in those months after the snowbirds leave for the season. In normal times that would be about now.
Warm weather is still in abundance – though 90-plus degree days are not really an exception. The greens fees generally drop at this time, the courses are more accessible and pace of play is notably faster.
This year, due to pandemic concerns, Florida's winter visitors have tended to stay longer. More and more playing restrictions have been lifted and more and more facilities are completely open. It's virtually a day to day thing.
Some of those great, big resorts — Innisbrook, PGA National, PGA Golf Club, TPC Sawgrass, Bay Hill, Mission Inn, Doral, World Golf Village, this list goes on – are still in limbo, though, and they're tending to limit play and wait until all systems are go.
That's not to say the resort courses are empty. They've just been largely opened to only members. That should change soon.
In the meantime public play has stepped up and greens fees are most accommodating – especially on Florida's East Coast where Len lives. Already visited this year are some old favorities – Meadowood in Fort Pierce; St. Lucie Trail, Champions Turf Club at St. James and The Saints, in Port St. Lucie; Crane Watch (formerly Evergreen), The Fox Club and Hammock Creek, in Palm City; and Jensen Beach (formerly Eagle Marsh) in Jensen Beach.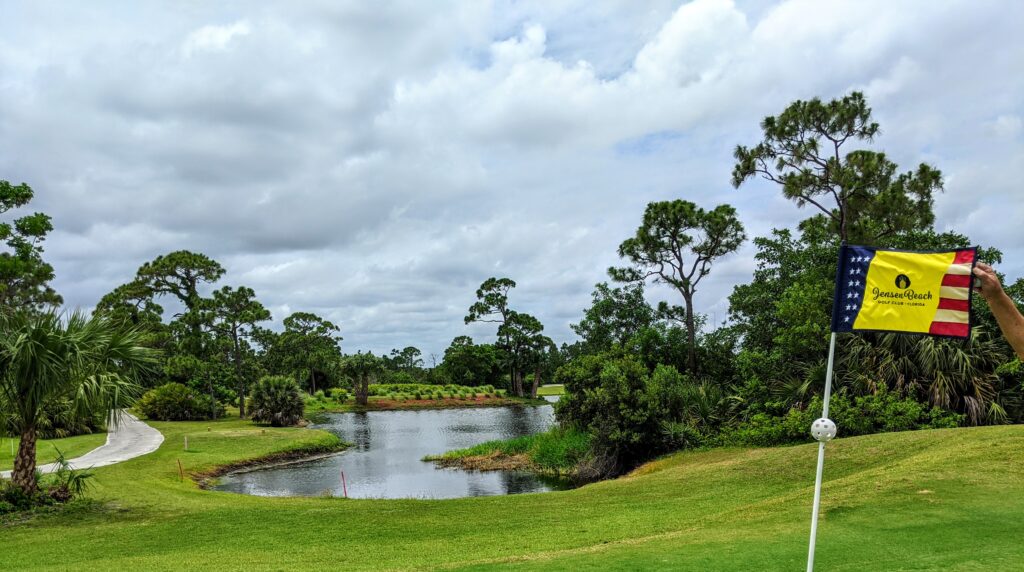 Big things are happening in Palm City, a community about 30 miles from Jupiter – the home of Tiger Woods and a flock of other PGA Tour players. There were ownership changes at Evergreen Club and Hammock Creek (a creation of the Nicklaus Design group) and The Fox Club, a long-time private venue, has gone public.
Jensen Beach, under new ownership from Sweden, has taken on a name change and is undergoing a major transformation. It'll be more user-friendly than Eagle Marsh was once the work is completed.
Rory and I both have enjoyed Florida's vast array of resort layouts over the years and look forward to their full re-openings. Rory was an early visitor to Streamsong, a rare Florida layout that stresses walking golf. It's located near the bigger town of Lakeland.
"I first visited Streamsong shortly after it opened,'' said Rory. "I played both the Red Course, by architects Bill Coore and Ben Crenshaw, and the Blue Course, designed by Tom Doak.
The Red starts out a little tough, even with a good drive on the first hole. The second shot is slightly uphill and long. No. 2 has a "the island fairway,'' with water short, right and left. Then there's 16 really enjoyable holes including a two great, fun par-3s on the back nine.
Rory enjoyed the Blue Course the most, especially its famed par-3 seventh hole. Caddies say that the Blue Course greens are harder to putt than the ones on the Red.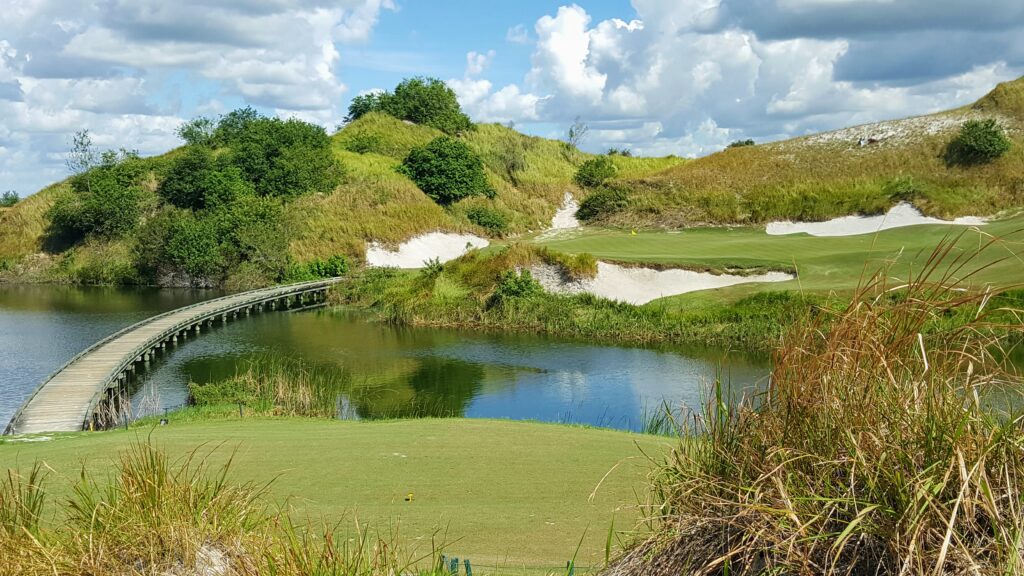 Gil Hanse's Black Course is my favorite, though Rory says most consider it the second-best on the property.
Innisbrook, in Palm Harbour, is the home of the Copperhead Course and the PGA Tour's Valspar Championship. Copperhead is one of four courses at the resort, all of them designed by the late former Chicago architect Larry Packard. The North and South layouts have had recent green renovations and the double-sided driving range has been popular.
The guest rooms have been completely renovated, and the new look is off the charts good. From the kitchens to the living rooms and bedrooms luxury and comfort are obvious. We both love Innisbrook, and Packard's Steakhouse is one of our favorite upscale dining places in the entire U.S>
Hammock Beach Resort, in Palm Coast is – like Innisbrook – a Salamander property that is clearly upscale. Its Ocean Course, a Jack Nicklaus design, was remodeled after enduring hurricane damage several years ago. Being on the ocean and in the northern part of the state, it'll be a bit cooler when Florida's hot summer temperatures kick in.
Florida also has PGA Tour sites in PGA National, in Palm Beach Gardens – home of the Honda Classic, and Bay Hill, in Orlando – home of the Arnold Palmer Invitational. Those are more famous but Len also is a big fan of Mission Inn, in Howey-in-the-Hills, near Orlando. Mission Inn's El Campeon is one of the oldest and best preserved courses in Florida.