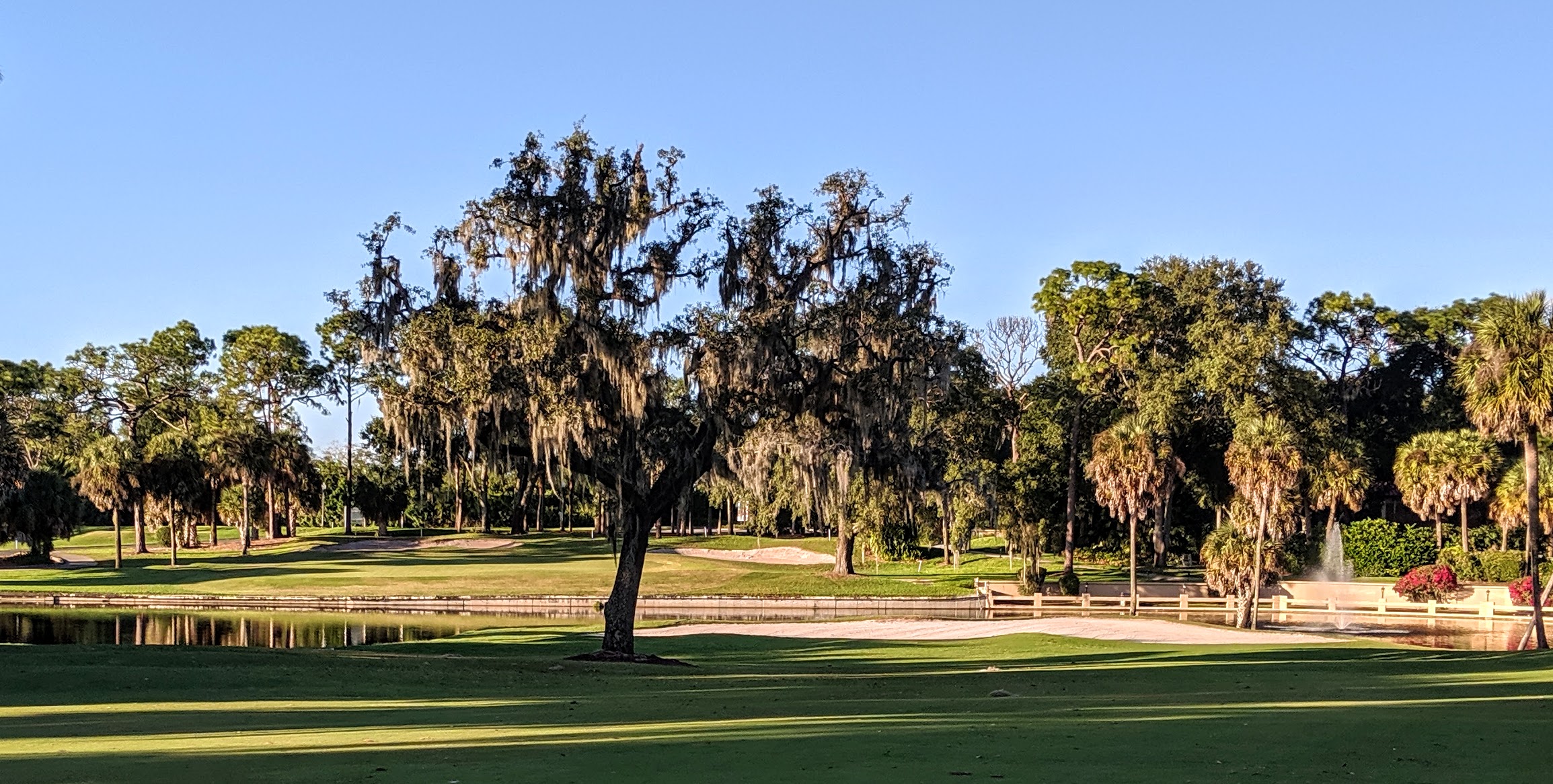 HOWEY-IN-THE-HILLS, Florida – Mission Inn Resort & Club, on the outskirts of Orlando, has two golf courses. In most such multi-course facilities the feeling is `new newer, the better.' That's not the case here.
Mission Inn's older course is El Campeon, built in 1917. Its new one, Las Colinas, isn't all that new. Former PGA Tour player turned broadcaster Gary Koch designed it in 1992 and another of Florida's favorite golf sons, full-time architect Ron Garl, touched it up in 2007.
Make no mistake, though. El Campeon – the 14th oldest course in Florida — is the resort's bigger golf drawing card – and not just for tournament or recreational rounds. It's also a film star.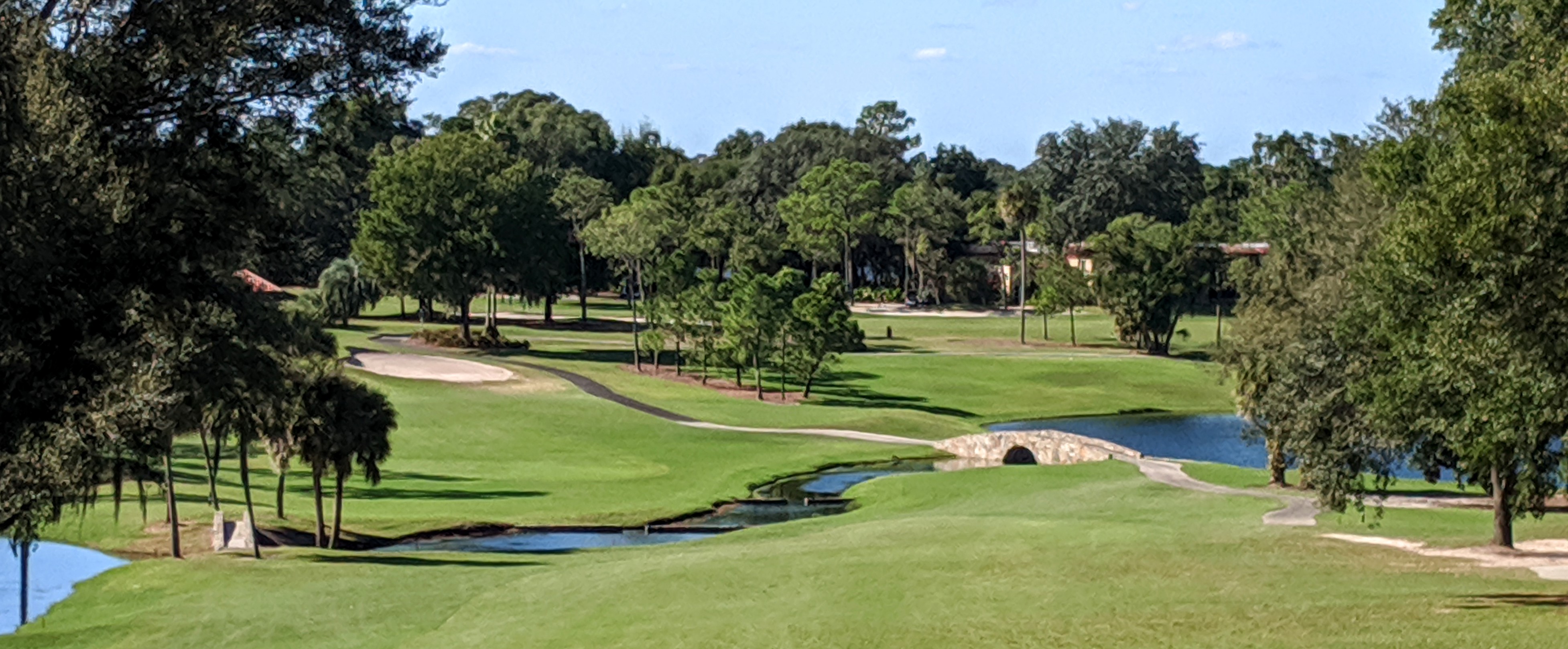 "The PGA Tour heard about the beauty of El Campeon,'' said Michael Bowery, Mission Inn's director of golf. "It's become a primary chosen location for golf filming.''
In addition to the PGA Tour, which has used the course to film commercials for its sponsors, El Campeon has been used for filming purposes by Callaway, Dick's Sporting Goods, Golf Channel and NBC Sports.
"So many courses are surrounded by homes, so (film-makers) can't get wide shots,'' said Bowery. "El Campeon has a lot of character and great vistas. It's a parkland course with a Florida aspect to it. It's got elevation, by Florida standards, but our hills are just little speed bumps. That's what makes it so unusual.''
NCAA championships (or regionals) have been played on El Campeon for 23 consecutive years and the Florida high school championships have visited the last nine years. The course has also hosted U.S. Open and U.S. Amateur qualifiers as well as qualifying tournaments for both the PGA's Latinoamerica and Canadian (Mackenzie) tours.
"It's a busy place,'' said Bowery, in his eighth year on the job. He attended college at the University of Arizona with Bud Beucher, whose family has owned the facility since 1964. The Beuchers matriculated from the Chicago area
El Campeon has an interesting history. The little town in which it is located is named after William Howey, a citrus magnate. Howey, wanting something to entertain some of the visitors to his estate in the days immediately before World War I, hired George O'Neil to build him a golf course.
O'Neil was mainly a teacher in Chicago then, and he gave lessons to such diverse luminaries as former President Warren G. Harding, golfing greats Harry Vardon and Chick Evans, industrial giant John D. Rockefeller and film star Charlie Chaplin. O'Neil named the lakes on the course after some of the top Chicago clubs – Beverly, Flossmoor and Skokie.
At first the course was called Chain O'Lakes. It measured 6,300 yards, and there was no grass on the greens from its opening in 1917 until 1938. The putting surfaces consisted of well-oiled sand. Visitors stayed at the Bougainvillea Hotel until it burned down in 1920.
The Bougainvillea was replaced by the new Hotel Floridian, and the course visitors included Ben Hogan Patty Berg and Babe Zaharias before Nick Beucher, Bud's father, took over the place and transformed it into a Spanish colonial-themed resort. El Campeon got its name after Nick Beucher took over and a Scottish architect, Charles Clarke, refurbished the course.
Now it measures 7,001 yards. Following several re-routing and renovation efforts, the layout has 85 feet of elevation changes. Bowery believes the low round on it was a 64 by Dustin Johnson.
Most famous (or infamous) hole on the course in No. 17. Called Devil's Delight, it may be the toughest par-5 in Florida. A double dogleg that measures 556 yards from the back tee, its green is fronted by a live oak tree in the center of the fairway and a pond. More than a few Mission Inn golfers wish that the tree would have been hit by one of the hurricanes that occasionally visit the area, but so far that hasn't happened.
Water comes into play on 14 holes, most notably No. 16. It's a par-4 that finishes on an island green. Another hole is called "Island Green.'' It's No. 8, a 190-yard par-3. It's the only hole on the course that plays in the same spot in the rotation as it did when O'Neil completed his design.