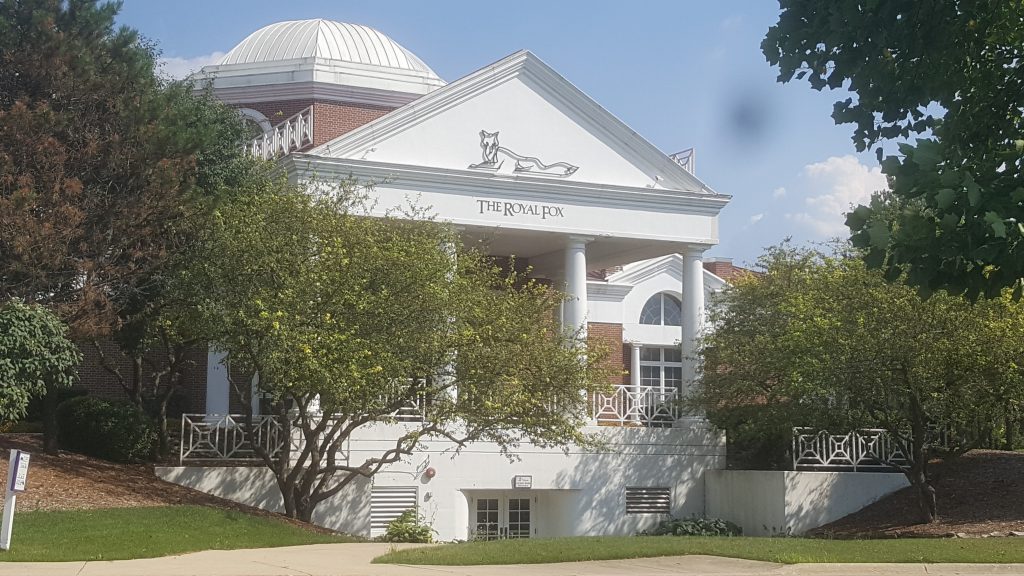 Usually a golfer makes his mark in the Illinois Open and uses it as a springboard to earn a regular spot on the PGA Tour. For Carlos Sainz, though, it's been the other way around – at least for now.
Sainz had a strong showing in the 2013 Illinois Open, losing the title to Joe Kinney in a three-way playoff, and then earned his PGA Tour card at qualifying school. Last season Sainz was a regular on the big circuit but didn't earn enough money to keep his card, so now he's starting the process all over again. On Tuesday he showed lots of progress.
A 65 over the Royal Fox course in St. Charles propelled the Elgin resident to a four-stroke lead in the 67th playing of the biggest championship for state residents. He'll go for the title in the final 18 of the 54-hole test on Wednesday.
Sainz owns a four-shot lead on 2014 champion Brad Hopfinger and Christian Heavens, who could become the event's first African American champion if he gets hot in the last round. The top two amateurs — Branden Mounce of El Paso and Nick Hardy of Northbrook — are five strokes back along with Andy Mickelson, director of golf at Mistwood in Romeoville.. Another amateur, 16-year old high schooler Tommy Kuhl of Morton, is another shot back.
If Hardy rallies to win he'd be the second player to win the Illinois Amateur and Open titles in the same year. David Ogrin accomplished that feat in 1980.
Given the size of his lead, though, the tournament is Sainz to lose. After rounds of 67 and 65 he's at 11-under-par and showing the form that got him to the PGA Tour in the first place. This year he's splitting time between the Web.com and Canadian circuits while shaking off the disappointment of his rookie PGA Tour season.
"It was frustrating,'' admitted Sainz, "but it was a great learning experience. It's the same game out there, but those players are really good. The PGA Tour is really competitive. You know that coming out but don't really know it until you're there.''
Sainz earned most of his $124,115 PGA Tour winnings in one tournament – a top-10 finish in the Sanderson Farms Classic in Mississippi. He went to college at Mississippi State and is now training at the school's new practice facility at Mossy Oak Golf Club.
"Playing on the PGA Tour only made me better,'' said Sainz. "It gave me a taste of it, and I really want to get back there. I feel I have the game to do it.''
His top challengers on Wednesday have never made it to the big time. Hopfinger spent this season between the Web.com and PGA Latinoamerica circuits. Heavens turned pro after being a First Tee graduate of Georgetown College in Kentucky in 2011. He's tested his game playing "pretty much all over the play, wherever I can find an affordable tour.''
Hopfinger is the last of seven players to win both the Illinois Amateur (2011) and Open. Mounce spent his freshman year at Illinois State and is transferring to Bradley. Hardy, a sparking 28 under par in winning the Illinois State Amateur last week at St. Charles Country Club, is headed for his junior season at Illinois. Mickelson is the reigning PGA Assistants champion.
The pros will have a bit more incentive in the final round than they've had in recent years. Carrie Williams, in her first year as Illinois PGA executive director, announced that the purse will hit the $100,00 level for the first time since 2003. That's in large part because the entries were up from 537 last year to 638.