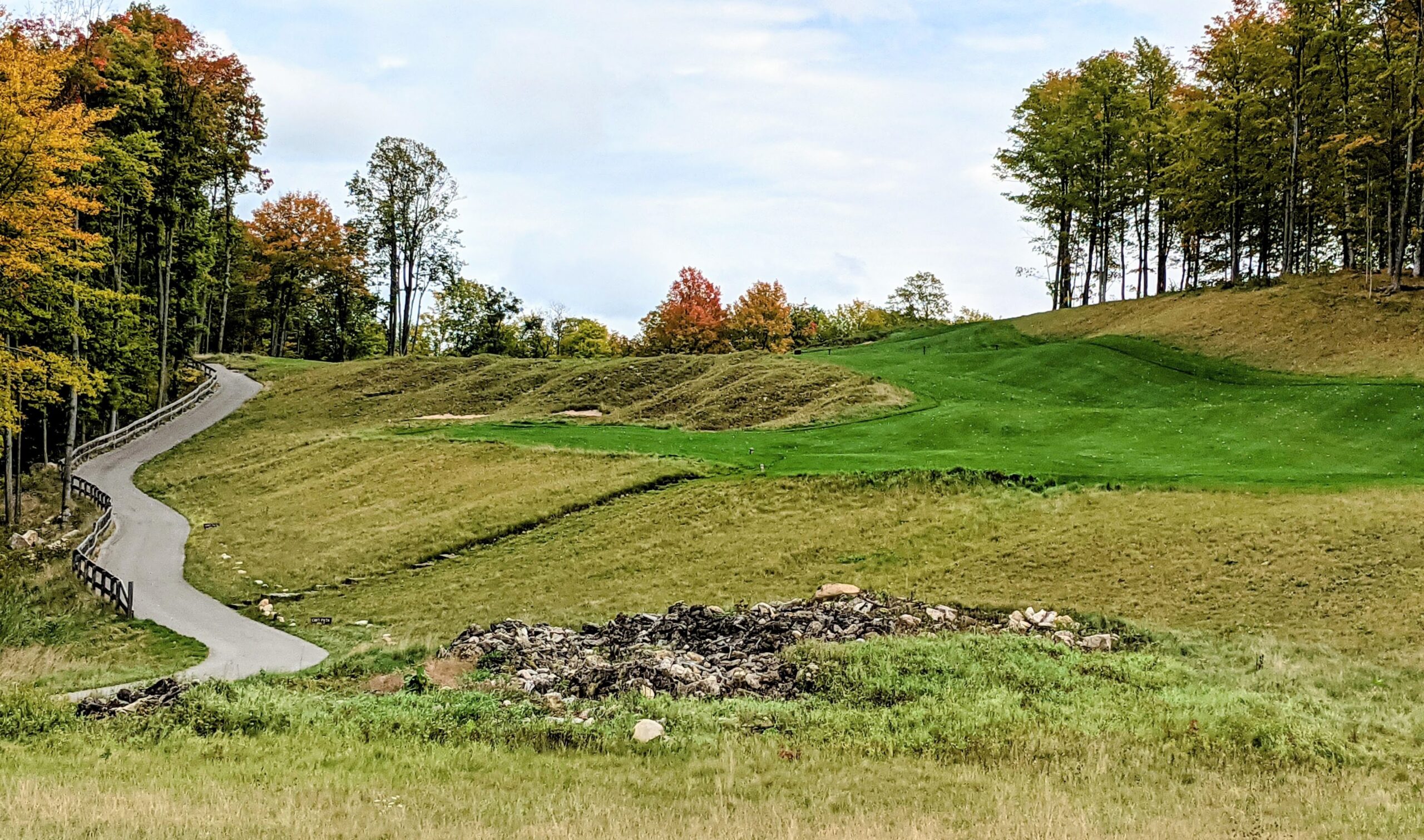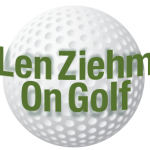 BARK RIVER/HARRIS, Michigan – Island Resort and Casino has two golf courses.  They're eight miles apart and have a much bigger difference in course architecture, even though Paul Albanese designed them both.
Sweetgrass, which opened in 2008, is one of the best courses in Michigan – perhaps in the whole Midwest.  Sage Run, which opened 10 years later, has its own unique style. I prefer Sweetgrass by a wide margin, but Sage Run certain catches your attention – and it should.
Sage Run was built on a drumlin. That's not unusual in golf course architecture. Just after unveiling his latest course Albanese told me that a drumlin is "a geological formation created by a glacier….A  large ridge is a drumlin.''
Sage Run certainly has plenty of those. The course has big, dramatic elevation changes. It also has a lot of rocks and thick – though not really deep – rough. It's hard to find your ball in it sometimes.   Those things make this course difficult, and yet it still can be a lot of fun. It's just one of those layouts that playing from the proper set of tees for your skill level is tantamount to enjoying the experience.
It seems as though Sage Run gets more attention than Sweetgrass just because it is so different. Even the tees are out of the ordinary.  There's only one marker per set on each whole.  Pick the appropriate marker and you can move as far left or right as you want. That matters, too, as you'll want to find a flat area to stick your tee in the ground, and that isn't always easy at Sage Run.
Anyway, Sage Run isn't built for low scoring but it's not an overload of Albanese's fertile imagination, either. A partner of Pete Dye disciple Chris Lutzke, Albanese also designed Tatanka, in rural Nebraska.  It was named Golf Digest's Best New Resort Course  In 2015.  That proof that Albanese knows his stuff.
As for Sweetgrass, its conditioning is excellent.  While Sage Run has benefitted from three years of seasoning, Sweetgrass has made gigantic strides in that department.  If truth be told, I like Sweetgrass more know than I did on our first visit.
One thing you should know about both courses.  They are part of the Island Resort which has a unique location.  It's on the border of the Eastern and Central time zones. That's a factor you should be aware of when you make your tee times.
Sweetgrass' pro shop Is on the grounds of the resort, but those who enjoy gambling adventures will find visits to either course a nice outdoor diversion to what the casino offers.