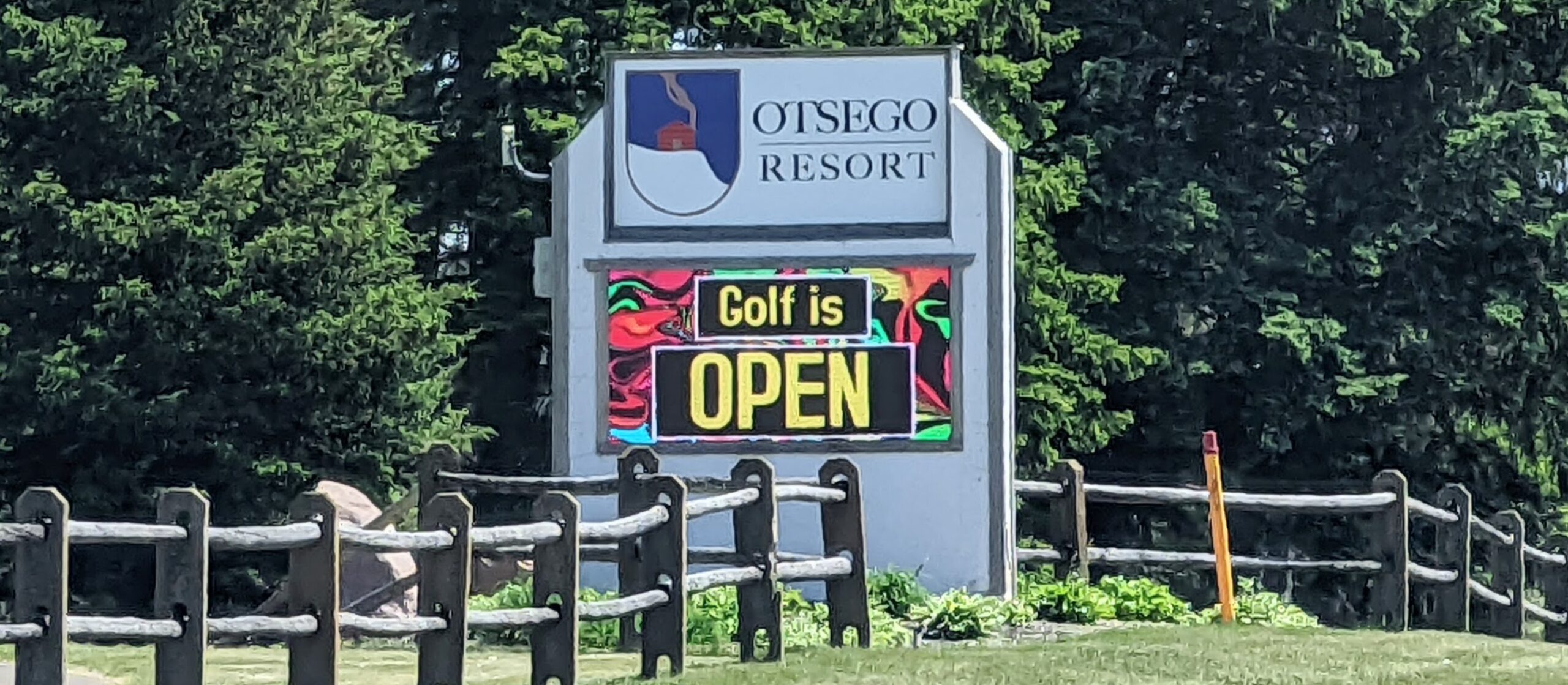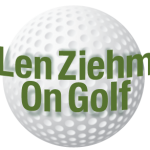 GAYLORD, Michigan – This might well turn out to be the best feel good story in golf in 2022.
Gaylord, a town of 4,200 residents, and the small towns surrounding it have long been on the cutting edge of golf marketing.  Led by executive director Paul Beachnau, the Gaylord Golf Mecca was created in 1987 to showcase all the great courses in that area of northern Michigan.
By the start of 2022 the Mecca had grown to 17 golf course members and 21 lodging partners.  Only the Myrtle Beach Golf Holiday has been in business longer as a cooperative marketing effort in golf and, most noteworthy, there are no major cities included in the Mecca.  It's all small towns working together to bring in golfers.
They did that quite well, and we're expecting a banner year with the town of Gaylord preparing to celebrate its Centennial this summer. Then came May 20, 2022 – a frightful day, to put it mildly.
In mid-afternoon, with little advance warning, a tornado attacked Gaylord.  It wasn't a little one, either. This one had the width of two football fields, maximum wind speeds of 150 miles per hour and was on the ground for 20 minutes.  Two residents died and 44 were injured. Some were without power for three days.

Meteorologists said it was the strongest twister to hit Michigan in 10 years and the first in the Gaylord area since 2014.  For at least three days the town of Gaylord was prominent in national news reports. That didn't bode well with the town's golfing visitors starting to arrive.
"A lot of media made it look like our town was levelled,'' said Beachnau.  "It wasn't.''
The TV and print news coverage showed damage in the downtown area, though.  It was hard to ignore those images, but Beachnau insisted that "none of our hotels were affected and virtually no damage was done on any of our golf courses. It missed all of our tourism aspects.''
One course, we were told, had golfers back on the course an hour after the tornado left the sheltered areas.
Three weeks later we visited as part of the annual Gaylord Golf Mecca media event, a popular gathering of writers and broadcasters covering the golf industry.  Playing 117 holes at eight courses over a six-day span that included lots of fine dining with the area's governmental and golf industry leaders, we found that Beachnau's report was accurate.
There was very minor damage from the tornado at the Otsego Resort's Tribute course, arguably the toughest 18-holer in the Mecca, and more visual issues at the Rick Smith Tradition layout at the Treetops Resort. That had nothing to do with the tornado, however.
"This is the 25th anniversary of that course,'' said Barry Owens, the Treetops general manager.  "During the winter we took out a tremendous amount of trees, pushing 1,000.''
The Tradition is being converted to a links-style course, and the cleanup effort was still in progress.
"The Tradition doesn't have the elevation changes our other courses do,'' said Owens, "so when this project is completed it won't have to be compared to its brothers and sisters.  We're very excited about it.''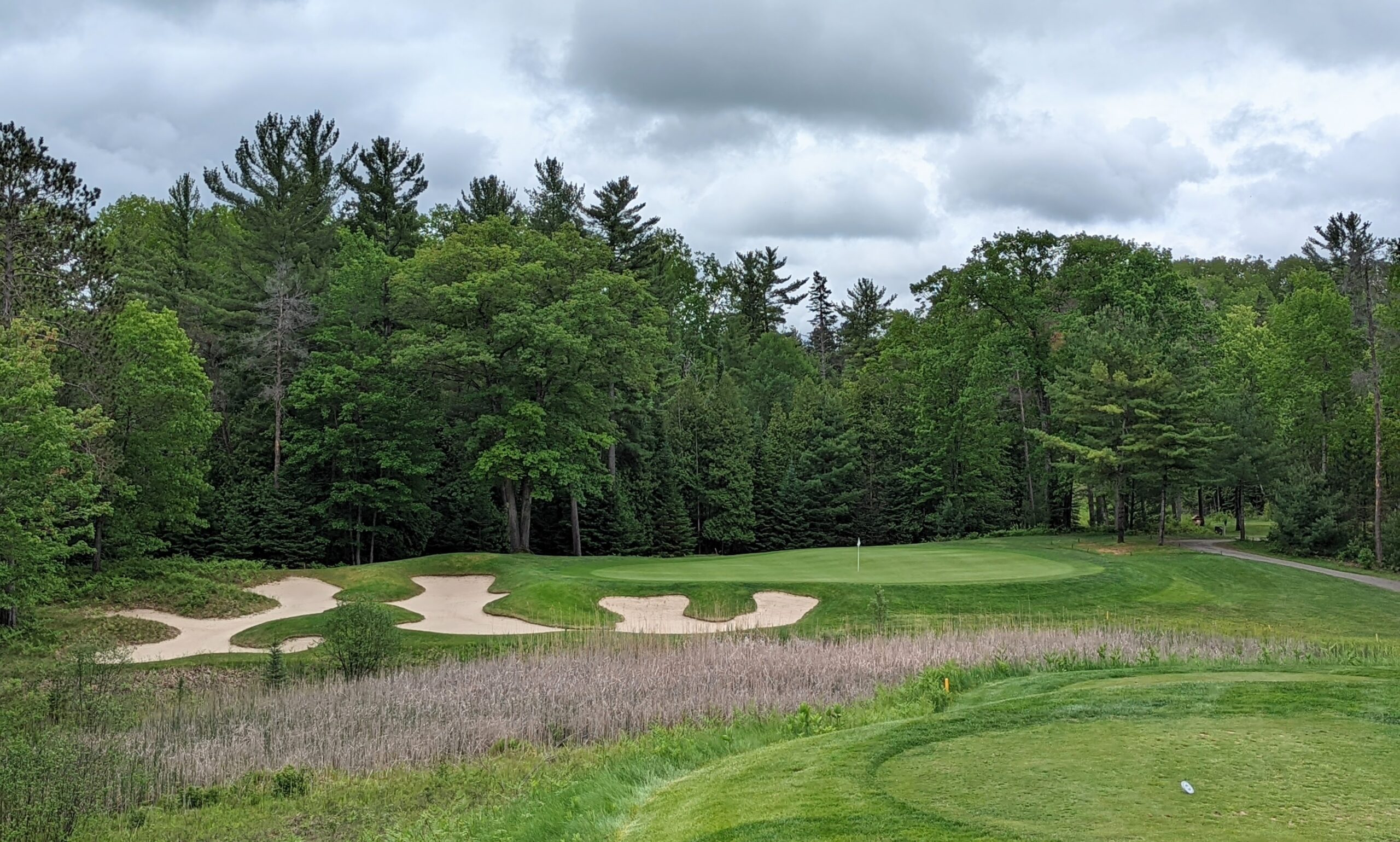 In reality the tornado was dealt with aggressively by the entire Mecca community.
"We had 1,500 volunteers come on the Sunday after the tornado,'' said Beachnau, "and we raised a half-million dollars. That's what can happen when people come together and work together.  Our message is `We're open for business.'''
There's no question about that.
Long-time attendees at the Gaylord Golf Mecca found all the courses most playable, and were highly impressed by some that had not been on the event playing itinerary in previous visits.  Heading that list was the Gaylord Golf Club, one of the oldest clubs in northern Michigan. It was established in 1924 and moved to its present location in 1975.
This is a classic parkland design that was in top condition and, most important, is fun to play. There is no one style that fits all in the Gaylord Golf Mecca's list of courses, though.
The Black Lake Golf Club was No. 2 on my list. It's a Rees Jones design in Onaway that opened in 2000 and is owned by the United Auto Workers.  While Jones is known as the "Open Doctor'' for his restoration work on already tough courses preparing to host U.S. Opens, Black Lake will entice golfers of all skill levels.
Indian River, my No. 3, is – like Gaylord Golf Club – another layout with deep historical roots.  Founded in 1921 and known then as the Burt Lake Golf Club, Indian River started as a private club.  In 1924 the club hired English architect Wilfrid E. Reid to design a nine-hole course while he was in Michigan to build Gaylord, which was then a country club.  In 1984 the nine-holer was re-routed, additional land was required and architect Warner Bowen converted it into an 18-holer.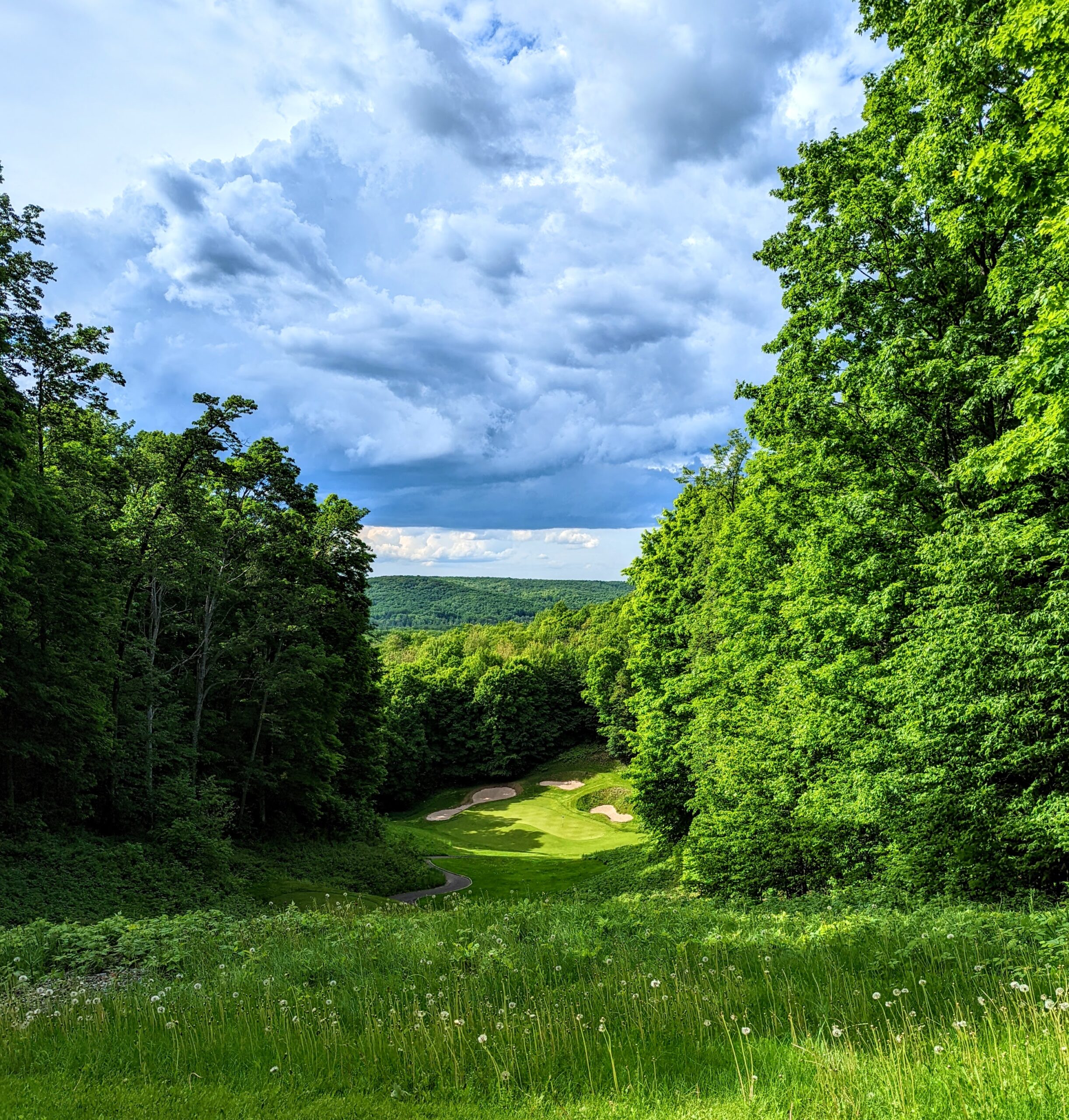 Our media contingent didn't play all of the Mecca's courses, and one round on Treetops' Rick Smith Signature course was cut short by day-long rain.  That was a shame because it's always been a favorite of mine. Treetops has lots of everything in its 81 holes that comprise five distinct courses.
The one that's gotten the most national attention is Threetops,  which the resort bills as "America's No. 1-Rated Par-3 Course.'' A lot of golf's best players have tested it, and Lee Trevino won $1,090,000 for making a hole-in-one in a nationally-televised event held there 20 years ago. The only problem with Threetops is its steep, windy cartpaths.  When they're wet they can be dangerous. So, I found, were the ones at the Rick Smith Signature course. Caution is essential.
Though we didn't play all the courses on this visit we did find the views at Treetops stunning, the elevation changes on the ski hills of Otsego's Tribute breath-taking and The Natural a short but tricky Jerry Matthews creation at Beaver Creek Resort.
Garland Golf Club, a destination since 1924 with four courses, and The Pines at Michaywe, celebrating its 50th anniversary, are long-time favorites for Mecca visitors and the Robert Trent Jones Sr. Masterpiece at Treetops has one of the highest slope ratings (143) in the Midwest.
Matthews, long a leading designer of Michigan courses, was also involved in the creation of Lakes of the North which dates back to 1968.
This area, though, is not just about golf.  Skiing takes over in the winter and that has broadened the base as a tourist destination. Gaylord has, in fact, created a new mantra in its marketing.  It now bills itself as "Gaylord, Michigan USA, All Outdoors." Rafting, fishing, hunting, paddling, biking, wildlife viewing, hiking — they all are a good fit in the Gaylord area.