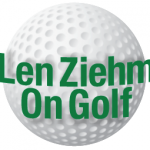 WEST PALM BEACH, Florida – Florida leads the nation with over 1,300 public golf courses, and it also has something that many other states with serious golfers should consider – a trail that pays homage to its older layouts that have best withstood the tests of time.
The Trail hasn't been heavily promoted but we have made it a must to visit some of its courses every year. There are about 50 of them spread across Florida. They come in varying states of conditioning and popularity but all have welcomed public golfers for at least 50 consecutive years.
These courses aren't just fun. They reflect the history of the area in which they're located, and few do that as well as West Palm Beach Municipal Golf Course, which will celebrate its 70th season in 2017.
West Palm was created in 1947 by Dick Wilson, a Florida architect of major stature, but its story really goes back much further than that – to 1921 when it was first known as the West Palm Beach Country Club.. As a private club it couldn't survive for long, especially after a 1928 hurricane wrecked the place.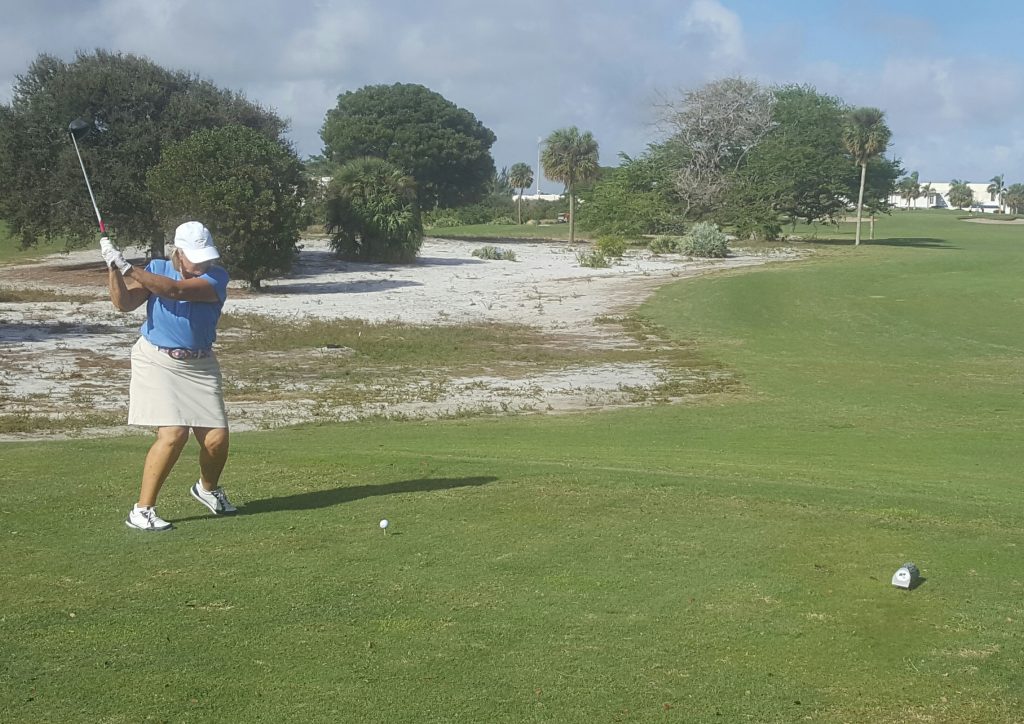 In 1929 the club's owners donated it to the city of West Palm Beach with the understanding that it would be operated as a municipal course. It became the forerunner to what is now West Palm Beach Municipal Golf Course.
The federal government took possession of the original course during World War II and a decision was made to move the facility to its present location and rebuild the course. The result was one of Wilson's first creations. Then a Delray Beach resident, he would later design or renovate about 60 courses, many in partnership with Joe Lee. The best known of those are Bay Hill and Pine Tree in Florida, LaCosta in California and the Dubsdread course at Cog Hill in the Chicago area.
Dubsdread opened in 1964 and would later host the PGA Tour's Western Open and BMW Championship from 1991 to 2007. Wilson passed on in 1965 at the age of 61.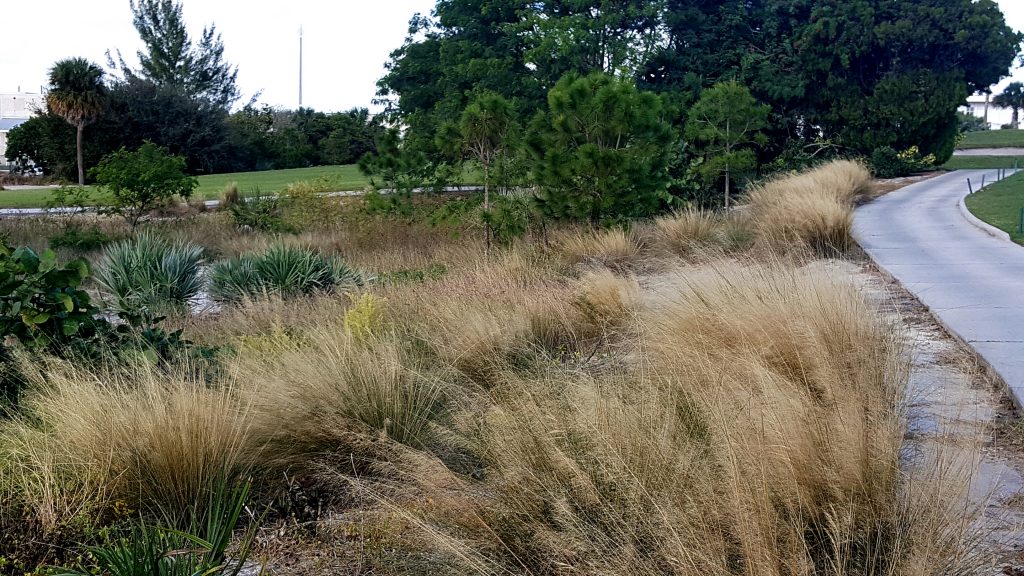 His West Palm Beach design was a novelty — a course with no water on it – and it was immediately well received. After a clubhouse was opened in 1951 West Palm was ready to host PGA Tour players and from 1956 through 1962 it was the site of an annual tournament, called either the West Palm Beach Open or the West Palm Beach Open Invitational.
The tourney's highlight playing was in 1959 when Arnold Palmer was the champion. He was 7-under par after rounds of 72, 67, 66 and 76 after the regulation 72 holes and needed four more holes to beat Gay Brewer and Pete Cooper in a playoff to claim the $2,000 winner's check. Palmer' victory was the 13th of the 62 he would claim on the PGA Tour.
Cooper (1958) and Brewer (1961) were also winners of the tournament, which usually offered a $20,000 purse. Other champions were Al Balding (1957), Johnny Pott (1960) and Dave Ragan (1962). The tourney ended as a PGA Tour event after Ragan's win but was revived under the title of West Palm Beach Open 10 years later when Wilf Homenuik won the title.
Though the tour players were gone West Palm remained popular with local players. The wear and tear of daily play, though, eventually took its toll. By 2009 it was due for some updating, and Mark McCumber, a PGA Tour veteran with 10 tour titles to his credit, directed a seven-month restoration project. When the work was done Palmer returned 50 years after his tournament victory on the old course to hit the celebratory first tee shot on the new version.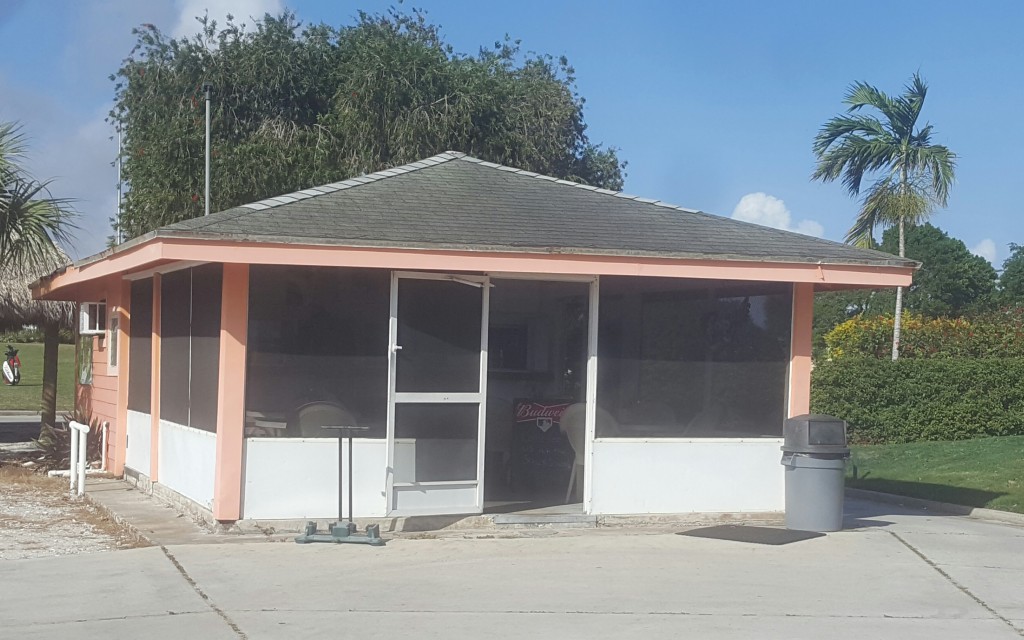 That came in 2009, and players returned in strong numbers. The absence of water hazards has never been a deterrent. Lots of waste areas and big, deep bunkers provide plenty of challenges and they keep your interest. The course gets better as you go along, and the big greens were in excellent condition for our round there. We played in the company of a couple from Ireland who were every bit as impressed as we were.
West Palm is definitely one of the best conditioned courses on the Florida Historic Golf Trail and an excellent golf value, historical significance notwithstanding.
With five sets of tee placements, West Palm can be played as long as 7,002 yards (rating is 73.0 and slope is 128 from the back tees). It's 5,023 yards from the front markers. The facility also has a full grass driving range and a large practice area overlooking the course.
One thing that is notably missing, however, is a clubhouse. The old one was torn down three years ago when safety concerns surfaced. Since then the staff has operated out of very basic facilities — a small pro shop near the parking lot, which is beside a high school, and a snack shop between the No. 9 green and No. 10 tee.
That look could change in the near future. The board of commissioners that operates the course has studied the possibility of building a new clubhouse for over a year and a decision on whether to go ahead with that project is expected at a formal meeting on Jan. 9, 2017.