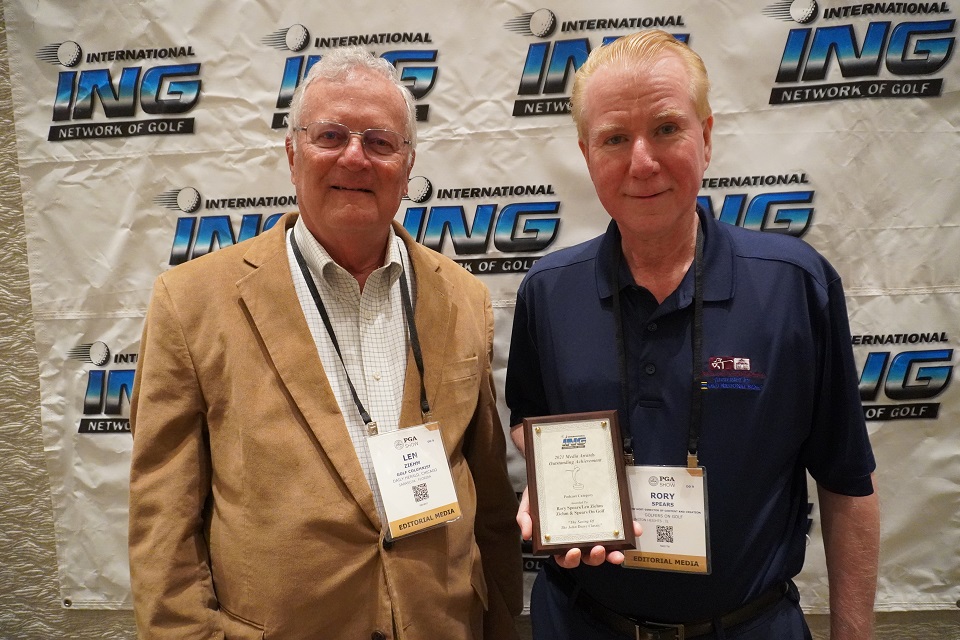 The Chicago area was well represented at the International Network of Golf's Media Awards announcement, made at the 69th PGA Merchandise Show at the Orange County Convention Center in Orlando, FL.
Dave Lockhart's Golf 360 was named the top television show and Steve Kashul's Golf Scene was named the best in the Internet video category.
Rory Spears and I were multiple winners of Outstanding Achievers awards, given to those finishing in the second through fourth positions in each category. Two of Rory's three such awards came for his broadcast efforts (on Golfers on Golf radio and the Ziehm & Spears Podcast Series). This marked the first year that I won something in a broadcast category.
In addition to my part in the podcast series I received one in competition writing for a piece on the Ryder Cup in the Daily Herald. This marked the sixth straight year that I won at least one Media Award (there was no competition in 2021).
The run started in 2016 and I had multiple awards in four of the six years.  In 2022 I earned my first Award in the podcast category. Four of my Awards came in competition, including my lone win in 2018.  I have won twice in Travel and Opinion/Editorial and once each in Equipment/Apparel and Business.