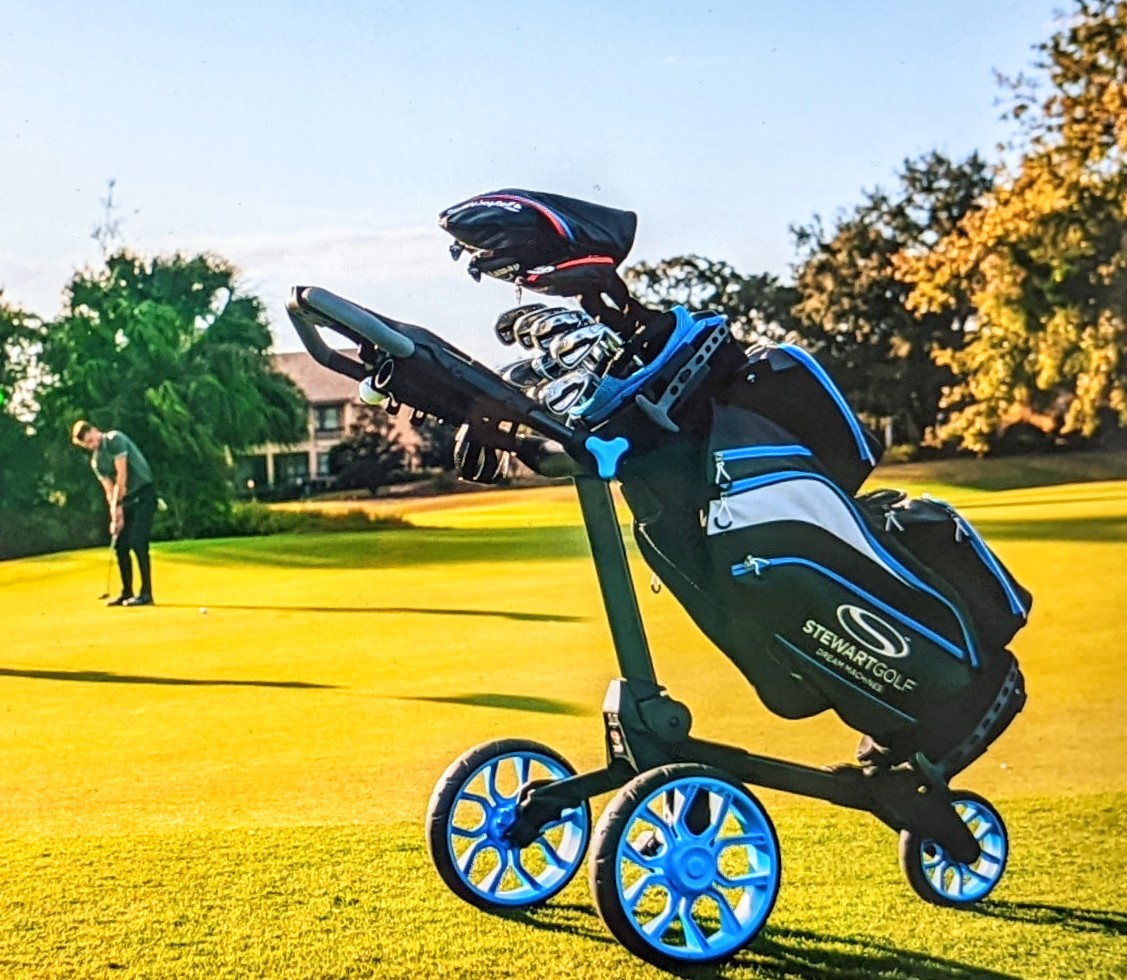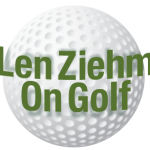 Mark Stewart was still a teen-ager when – with encouragement from his father and grandfather – he started thinking about golf bag designs. His family, from Great Britain, was on vacation in St. Petersburg, FL, at the time.
"When we got home I was just curious,'' said Stewart.  "We developed prototypes on and off for about three years.''
During that time Stewart was earning a degree in engineering at Loughbrough University in the United Kingdom, and his curiosity expanded beyond golf bags.  He focused instead on developing what the British were calling  electric "golf trolleys.''
There were some on the market, but not what Stewart had in mind.
"We wanted something remote-controlled, because there were some out there at the time, but they had trouble with balance and stability and the steering wasn't very good,'' said Stewart.
In 2003 Stewart Golf was launched and the following year its X1 Remote model was on the market. Courses across the pond were receptive to it.
"There was nothing controversial about it,'' said Stewart.  "Ours just looked different.  Trolleys were a huge advantage for playing, but there was a huge stigma attached to it.  They were just for old guys who had a bad knee or some other disability. We were looking for amateur golfers walking the fairways, and if we could make it look different we had a chance.''
The chance was worth taking, and paid off. Stewart Golf has sold its products in about 50 countries. The first sales in the United States were made in 2008, and they've since been made in every state except Hawaii and Alaska.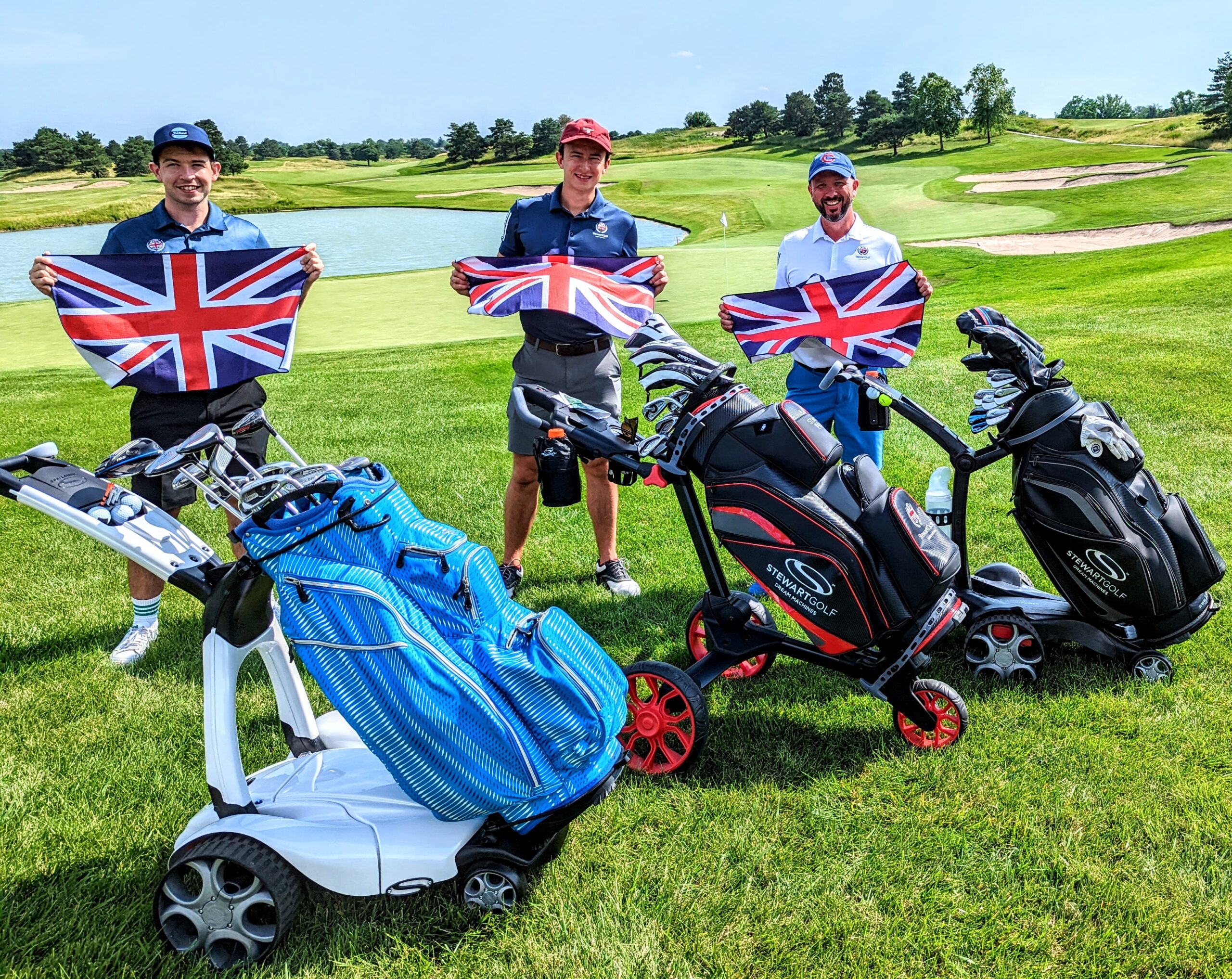 Initially golfers could strap their bags to Stewart Golf's "trolley'' and then enjoy their walks around the course without carrying their clubs. The bags could move with remote commands that a golfer would make with a hand-held device and could be attached to a belt or contained in a back pocket.
That was all well and good, but business really took off in 2015 when the "follow'' system was launched.  That made it possible for the bag to follow the golfer, much like a human caddie would.
"It was a big change in our business, because it took us to another level,'' said Stewart.  "It was not just eye-catching, but it was fun to watch something following someone down a fairway.''
The present version, called the Q Follow, has a futuristic look as it follows a golfer automatically down the fairway and also has full remote-controlled functionality.  The golfer can putt out on a green, then remotely guide the trolley to the next tee without walking back to his bag.
While it takes a few holes for beginners to get the hang of using the device, it's not a long-term problem.  We've tested Golf Bikes, and found them good for just more exercise, and Golf Boards, which are fun but intimidating at least at the beginning.  Neither problem existed when we received a tutorial from Stewart.
Stewart Golf made its first appearance at the PGA Merchandise Show in Florida in 2015. That was a big financial gamble — "many tens of thousands of dollars,'' Stewart said – but this one paid off, too. His company's bags are now promoting "Dream Machines.''
"Everybody told us that no one walks here in America,'' Stewart said during a stop at The Glen Club in the Chicago area. "We come from a culture in the U.K. where 98 percent of golfers walk. I'd be surprised if it was more than 20 percent in the United States.''
So would I, but things could be changing. Credit the pandemic for that.
"Our mission statement as a company is to show people a different way to play golf,'' said Stewart. "The experience of walking a golf course is like nothing else – it's outdoors, you get the exercise of walking and you can be talking to friends.''
American golfers were reminded of that when pandemic restrictions were enforced.
"Our business in America is four times what it was in 2019,'' said Stewart.  "That's why it's now our biggest market, followed by the U.K. and Canada.  People were forced to walk and our demand went up.''
The big difference is that Stewart Golf's products in the U.S. are called "Electric Caddies'' instead of "trolleys.'' They're all made at a 10,000 square-foot factory in Gloucester, a two-hour drive from London. Stewart Golf also operates out of a warehouse in Clearwater, FL.
Stewart doesn't see human caddies, with the Western Golf Association and its flourishing Evans Scholars program thriving, or power carts as rivals.
"Caddies are a different thing,'' he said. "Caddies aren't at many golf courses. There's plenty of room for all of us to play.  There's a time and a place for riding, like when it's hot. People point to pace of play, but walking is no slower than riding.  Some people think they play better when they walk, but that's just in their heads.''
"Electric Caddies'' have one big advantage that might not be obvious to many who have not tried them.  They're not affected by "Cart Path Only'' restrictions. That alone improves pace of play.
Stewart Golf products are most easily purchased on line, and they cost about $2,500 regardless of the model chosen, some of which offer customized colors to match your car, golf club bag or other things. Those models will also be continuously improving.
"After the pandemic it feels like we're starting again, but with lots more knowledge and experience,'' said Stewart.  "We have to keep making our products better.''