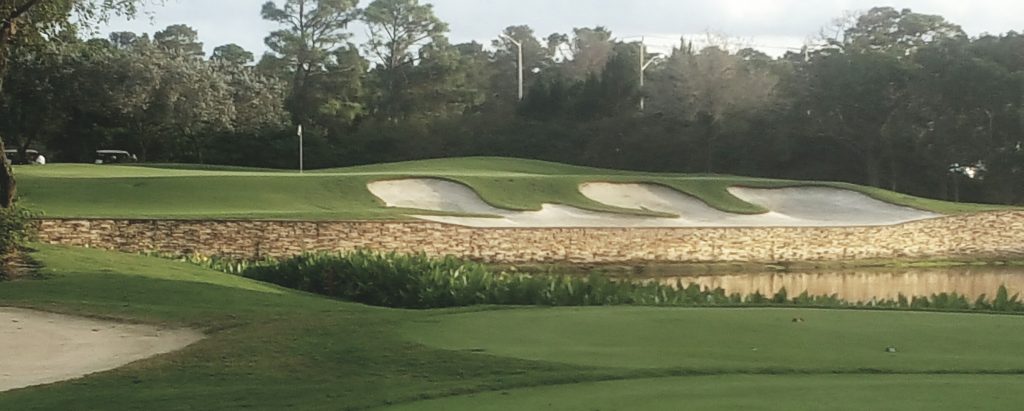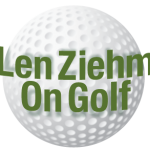 BOCA RATON, Florida – This week's first full-field event on the PGA Champions circuit couldn't come at a better place. The Old Course at Broken Sound, home to the Allianz Championship, is one of the best courses on the 50-and-over circuit.
In its 11th season, the Allianz has been the Champions' season-opening event every year since 2011 and no player wants to miss it. The 80 entries this year include the top 36 in last year's Schwab Cup standings, eight members of the World Golf Hall of Fame and winners of a combined 317 Champions events, 346 PGA Tour titles and 17 major championships.
And this year's field is even better than usual. Fred Couples is playing here for the first time. So is John Daly. European stars Paul McGinley and Jose Maria Olazabal will make their Champions debuts and David Toms will play on the senior circuit for just the second time.
"The best field we've ever had,'' said tournament director Ryan Dillon. "There's nothing like this on tour. We're the envy of the PGA Champions.''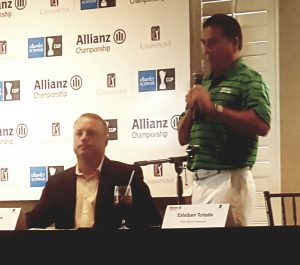 Leading into this year's tourney, Dillon announced earlier this month that Broken Sound had won the ELGA Award – the largest environmental stewardship honor available. The club is very into environmental issues. It has 13 acres of butterfly gardens, 22 beehives and 22 bat houses on its property.
The golf tournament is extraordinary as well. Though Esteban Toledo is the defending championship, the focal point in the 54-hole shootout that begins on Friday will be Couples, who is making his first appearance in south Florida since playing in the PGA Tour's Honda Classic in 2006.
Couples missed most of the 2016 season with back problems, but he finished second to Bernhard Langer two weeks ago in a Champions limited field event in Hawaii.
Toledo endured 27 hours in airplanes to show up for the Allianz kickoff event last month. He won last year in a three-hole playoff with Billy Andrade. An interesting sidelight: Toledo has four Champions wins with three coming in playoffs, and all of them went three holes.
"I don't know how I did it, but it was a wonderful experience,'' said Toledo, who has an interesting background. The youngest of a family with 11 children he grew up in a very poor neighborhood in Mexico. The family's house had dirt floors and no plumbing. Toledo fished golf balls out of a pond at a nearby golf course and sold them back to the club's members to help the family survive.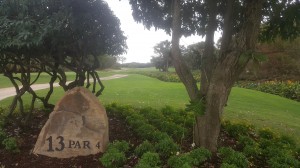 He also took up boxing and was good at that, compiling a 16-1 record until an appendicitis brought an end to his time in the ring.
"I'm a better boxer than I am a golfer. There's no doubt in my mind,'' he said.
Golf didn't come as easily as boxing did.
"I used to shoot 100 because I had to always borrow clubs to play,'' he said. "Then I met an American guy from San Francisco who wanted to sponsor me.''
That arrangement helped Toledo play on tour for 12 years and he emerged as a mainstay on both the PGA and Champions circuits. His win in last year's Allianz Championship, which paid him $262,500, came on the same day as the 50th Super Bowl. That, along with less-than-ideal weather limited attendance for the tourney's climax but the event still drew over 60,000 for the week and 20,000 were on hand for Saturday's second round.
Broken Sound's Old Course – one of two 18-holers on the property — was designed by Joe Lee for its 1978 opening and was re-designed by Gene Bates with help from Johnny Miller in 2004. In addition to a beautiful setting it has what Toledo says are one of the top three putting surfaces on the Champions circuit.
The tourney festivities include a members' pro-am, Lexi Thompson exhibition and women's pro-am on Monday; practice rounds on Tuesday; and pro-ams featuring Champions players on Wednesday and Thursday before three rounds of tournament play tee off on Friday.