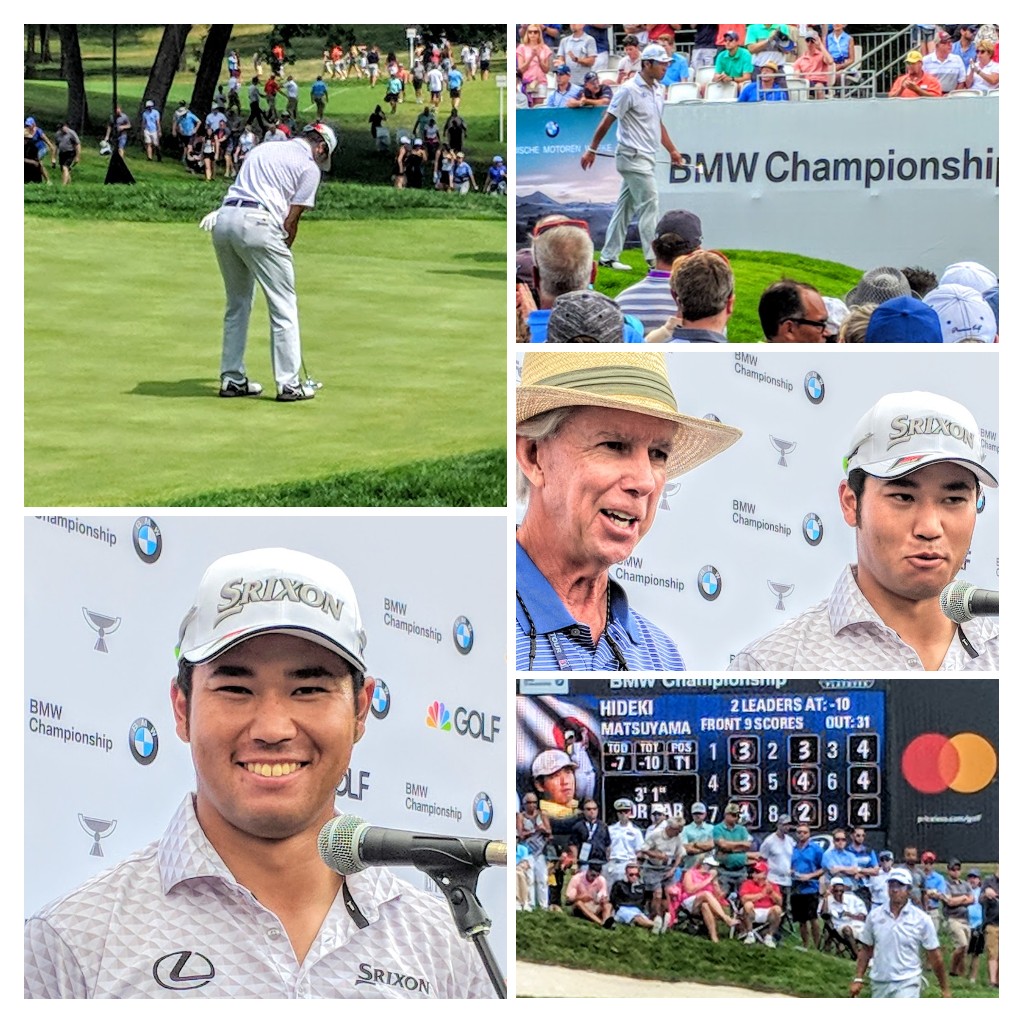 Lots of great rounds, by lots of great players, have been shot over Medinah Country Club's No. 3 course over the years. So many, in fact, that it's tricky determining which one was the best.
Japan's Hideki Matsuyama staked the best claim yet to the record on the storied course on Saturday. The layout that opened in 1923 has hosted three U.S. Opens and two PGA Championships and a Western Open prior to this week's BMW Championship, and Matsuyama has played it the best so far.
He toured it in 9-under-par 63 – nine birdies and nine pars – in Friday's second round of the second of three tournaments comprising the PGA Tour's season-ending FedEx Cup Playoffs. The course record had been 65, set by Tiger Woods and Mike Weir in the third round of the 2006 PGA Championship and tied twice in Thursday's first round by Justin Thomas and Jason Kokrak.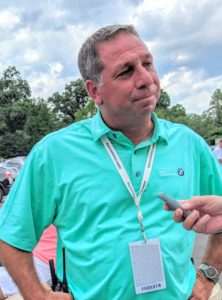 When it comes to Medinah No. 3, however, the assessment of a record score isn't that simple. Tom Bendelow was the architect for the original design, and there were many re-designs over the years. In fact, different architects provided major tweaks to the course as part of the preparations for each of the major championships as well as the 2012 Ryder Cup played there.
The first record score on the course was a 63 by Lighthorse Harry Cooper, one of the game's top stars from almost a century ago. He posted that number in the 1930 Medinah Open, an event played only that one year. The No. 3 course was a par-70 then and its yardage was only 6,261 yards.
Three years later it was expanded into a par-71 layout, and it remained that way until 1986. Best score on that course was 67, shot by eight players in various big tournaments.
Dick Metz did it first, in the 1939 Western Open. Lloyd Mangrum, Harold "Jug'' McSpaden and Johnny Palmer matched it in the 1946 Chicago Victory National Open. Cary Middlecoff had a 67 en route to winning the 1949 U.S. Open. Billy Casper did it in the 1962 Western, George Archer in the 1966 Western and Frand Beard in the 1975 U.S. Open.
The course became a par-72 in time for the 1988 U.S. Senior Open and Skip Kendall had lowered the record to 65 in the 1999 PGA Championship.
Now the course measures 7,613 yards from the back tees. While par has remained at 72 the yardage has gradually increased with each re-design. Matsuyama's record is the one that counts now – at least sort of. Director of golf Marty DeAngelo says he has a card turned on for another 63 – by Brent Geiberger in an informal round three years ago. It hasn't been publicized much, but DeAngelo says Geiberger did play the course from the tips.
"I like the idea of a course record coming from the current design, so (the 63) should stand,'' said DeAngelo. "The way it's played currently is the way it's been played since the Ryder Cup.''
Matsuyama's score – as good as it was — could have been better. He failed to make birdie on either of the back nine par-5s. Still, he made 165 feet 8 inches worth of putts, climaxed by a 30-footer for birdie on the last hole. That was the story of his great day.
"I did make a lot of long putts, and that was the difference,'' said Matsuyama, speaking through a translator, "Honestly, I didn't know it was for a course record, but I'm happy with the way I played.''
Matsuyama's putting has rarely approached the level of Friday, and he's received "a lot of advice, good advice from some real good putting professionals.''
He wouldn't name them, but was happy to see his game perk up.
"My season so far has been not bad – better than last year but nothing that I'm satisfied with,'' he said. "I've worked hard, and it's not that (the hot round) came out of the blue. But I'm very happy and happily surprised, I guess.''
He hardly has the tournament under control at its halfway point, however. Matsuyama stands at 12-under-par 132 and is only one stroke ahead of Patrick Cantlay and Tony Finau. First-round co-leader Justin Thomas, a former FedEx Cup winner, is another shot back.