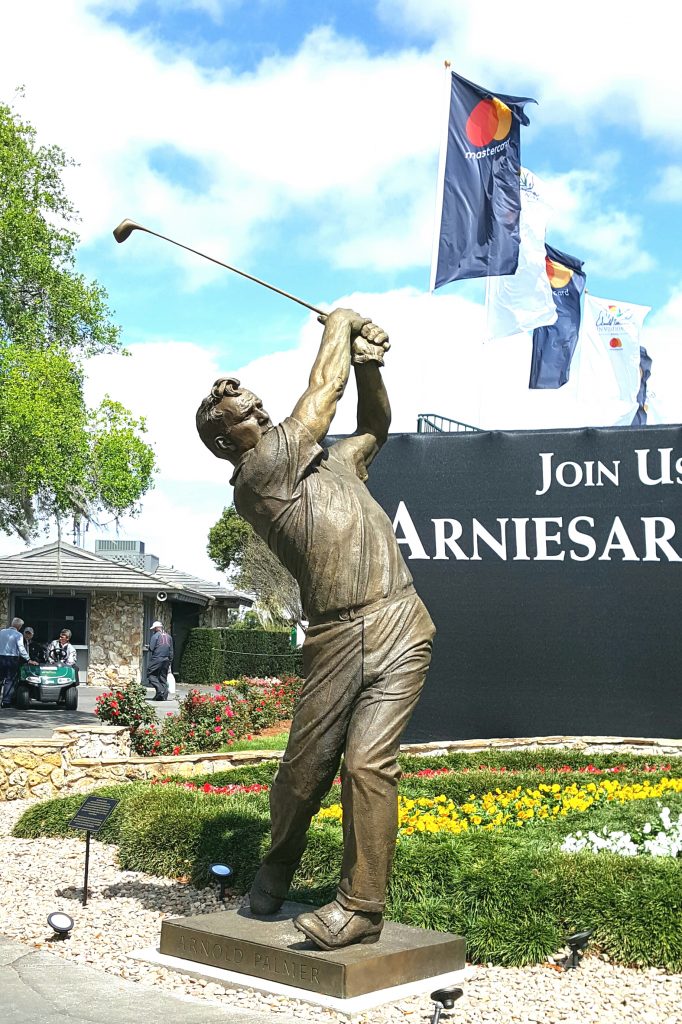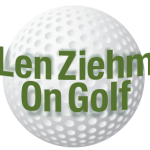 ORLANDO, Florida – Tuesday is usually the quiet day at PGA Tour stops. It's the time in between pro-am days when players have the course and practice facilities to themselves to get ready for the start of competition on Thursday.
That wasn't the case at Bay Hill Club Tuesday, as players, officials and spectators braced for the first Arnold Palmer Invitational without Arnold Palmer. The golfing legend passed away at age 87 in September.
"It's a very different week with Arnold not being here with us,'' said Henrik Stenson, the Swedish star who now lives in Orlando and finished in the top 10 of the last four API events without getting a victory. "He's meant so much to the game of golf, and this being his own tournament on his own golf course. He'll be dearly missed, and we will do our best to make it a very successful week without him.''
Bay Hill opened in 1961. Palmer played it during the height of his career, loved it and worked hard to eventually buy it in 1970. Now a statue of Palmer, measuring 13 feet in height and weighing 1,400 pounds, stands in front of the pro shop. With no golf to watch on the course spectators made it a gathering point for photographs and conversation on Tuesday.
Everyone had an Arnold memory. I certainly have mine, starting with my first interview with him in 1968. He was battling for a Western Open title at Olympia Fields that week but was eventually beaten by his long-time rival, Jack Nicklaus. Through the years Palmer has been the focal point for many more interviews, and we were guests at Bay Hill for a few days in recent years.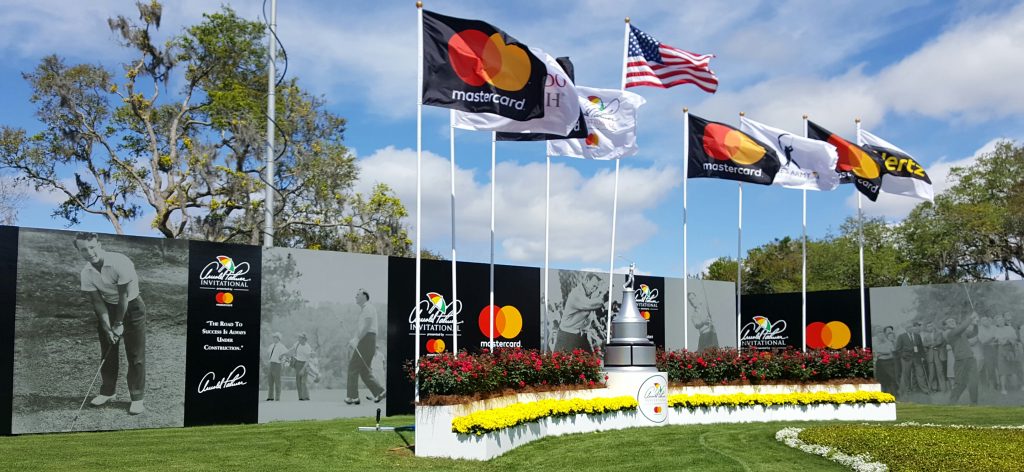 It was at Bay Hill that you could get one of the best glimpses of the man who inspired an army. Indeed every golf fan on hand Tuesday was a member of Arnie's Army at one tournament or another. At Bay Hill, though, he wasn't just the athletic legend. He was a guy who dined with his wife and friends right along with the club's guests. He played cards with them, indulged in friendly conversation and posed for what must have seemed like unending picture-taking. That's what made Bay Hill a very special place.
Bay Hill is nice 27-hole facility in a comfortable neighborhood. In no way is it ostentatious, like the residential areas that so many athletes seem to prefer once they accumulate enough money to buy in.
No player has done as much to popularize golf as Palmer did, and the PGA Tour made sure that this week's tournament will be a celebration of his extraordinary life rather than the start of a sad farewell for a tournament that could be in decline.
The PGA's Florida Swing isn't what it used to be. This year the four events that usually filled the March portion of the PGA Tour schedule were down to three. The stop at Donald Trump's Doral in Miami was dropped in favor of a stop in Mexico. Not only that, but the PGA Tour botched the scheduling. Mexico was inserted in the week between the Honda Classic in Palm Beach Gardens on the East coast and the Valspar Championship in Palm Harbor on the West. The fields at both the Honda and Valspar suffered, as players struggled with awkward travel options.
That wasn't the case this week. The Palmer stop was made more enticing with a hike in prize money and the availability of more FedEx Cup points. Still, three top ones missed it – leading money-winner Dustin Johnson and two of his most popular pursuers, Phil Mickelson and Jordan Spieth. That trio skipped the entire Florida Swing, feeling that might be the best way for them to prepare for next month's Masters.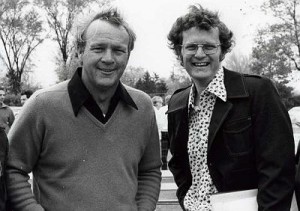 In an effort to offset Palmer's absence the tour named five ambassadors for this year's API – players Curtis Strange, Graeme McDowell, Peter Jacobsen and Annika Sorenstam and Tom Ridge, the former U.S. secretary of homeland security.
Wednesday's speakers prior to the Opening Ceremony will include new PGA Tour commissioner Jay Monahan, defending API champion Jason Day, current stars Rory McIlroy and Rickie Fowler and Sam Saunders, a PGA Tour member who was also Palmer's grandson.
This is one of those rare sports events in which the 72-hole competition itself, which begins on Thursday, may well be overshadowed by the preliminary buildup. The players will have decals of Palmer's umbrella logo on their golf bags.
Still, there is concern that Palmer's passing will negatively impact both his small hometown of Latrobe Pa., as well as the annual tournament at Bay Hill. The passing of Ben Hogan, Byron Nelson and Dinah Shore led to the decline of their golf tournaments and keeping the Palmer atmosphere around Bay Hill won't be easy.
It's well worth a try, though, and for now we should just enjoy his tournament and be thankful for the memories he created.