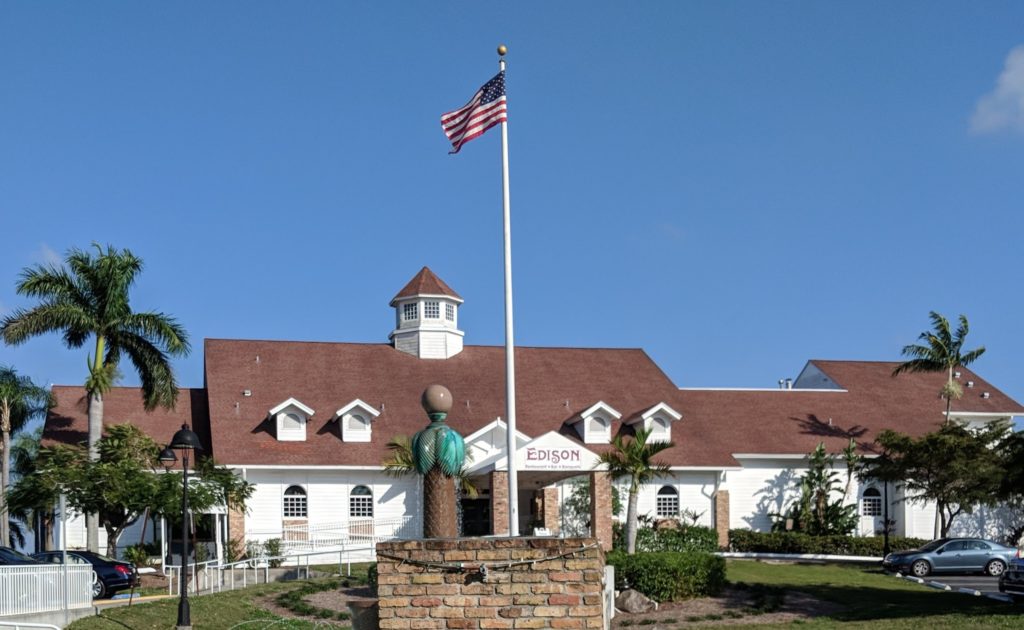 FORT MYERS, Florida — Every state should have a golf trail like the one Florida has. The Florida Historic Golf Trail represents a most serious attempt to chronicle the state's rich history in the sport, and the Trail lists 56 courses that have been open to the public for at least 50 years.
They're all worth visiting if you want a glimpse into what Florida used to be, but there's one that offers by far the most tantalizing historical perspective. Fort Myers Country Club dates back to 1917 and its early members included three American icons.
Famed inventor Thomas Edison, auto magnate Henry Ford and Harvey Firestone, founder of one of the first companies to manufacture automobile tires, were friends and neighbors who had winter homes a mile from what was then called the Fort Myers Golf & Yacht Club. It's hard to imagine any golf club in that era having such a high-profile membership.
Edison definitely had a role in the course's creation of a golf course. Its restaurant/lounge is named after him and his pictures dominate the walls inside. One has him pictured there with Ford.
"But,'' said director of golf Rich Lamb, who has worked at the club for 43 years, "Thomas Edison was never much of a golfer and neither were Henry Ford or Harvey Firestone.''
Their concurrent connection to the club, however, invites digging by golf historians. Add to the mix the role of legendary architect Donald Ross and you have an intertwining of the giants of both golf and industry from a century ago.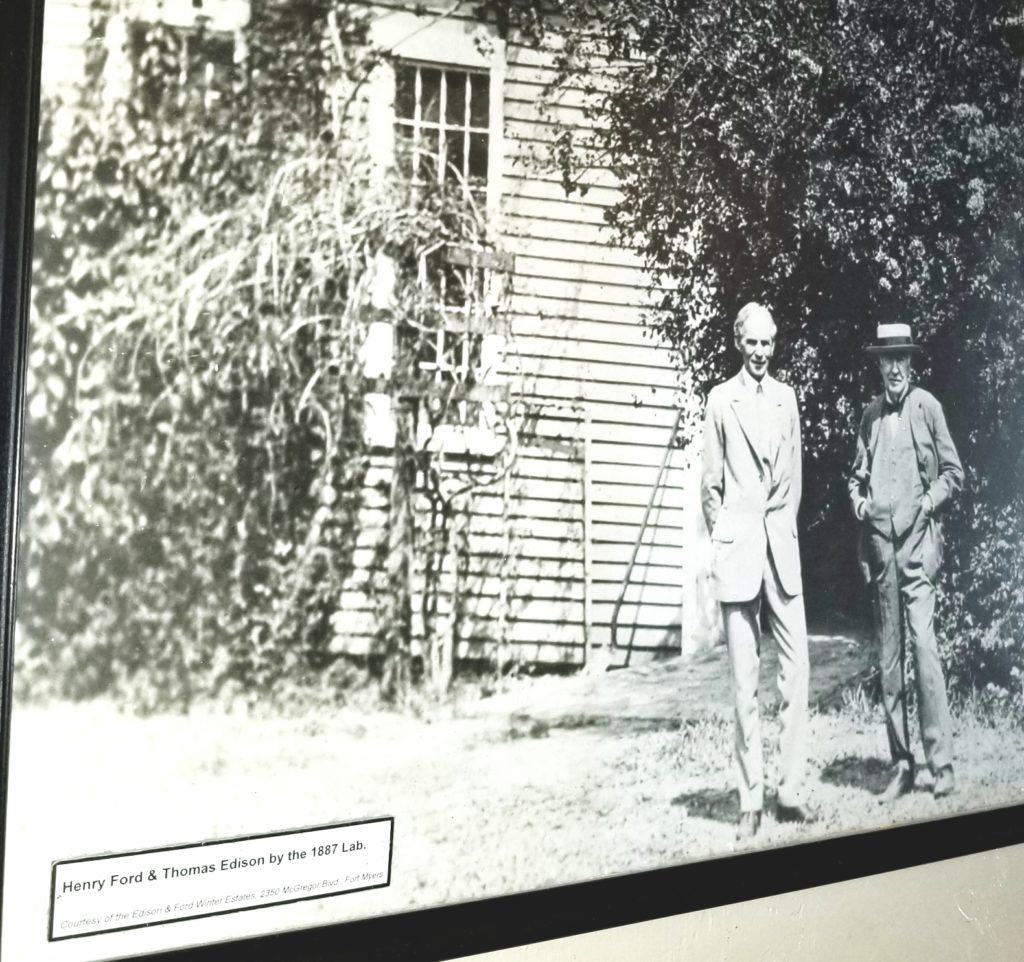 Edison used Fort Myers as a winter vacation retreat from 1885 until his death in 1931. He was member of the board of directors when the club was known as the Fort Myers Golf & Yacht Club. He likely recommended Ross as the designer when the club decided to add a golf course.
"Tom was a persuader,'' said Lamb. "He probably said they should get Donald Ross, and the old geezer was probably right.''
Ross is the original architect of record and newspaper accounts have him meeting with 15-member board members on Dec. 8, 1916, and advising them that they had an ideal site to build a golf course. Ground-breaking came 10 days later and the course opened on Dec. 29, 1917. Ten years later the city of Fort Myers took over the operation of the club and has operated as a golf facility ever since.
Whether Ross ever set foot on the property after it became a golf course is somewhat in doubt. His presence on site couldn't be confirmed in the most comprehensive book "Discovering Donald Ross'' by golf architectural expert Bradley S. Klein. Klein, in a detailed listing of Rose designs, reported that Fort Myers Country Club didn't open in 1928. That opening was also listed in a similar comprehensive work, "Golf, As It Was Meant To Be Played,'' by Michael J. Fay. How both respected authors came up with the '28 opening date is uncertain, but Lamb has no doubts about Ross' on-site involvement with the course.
What likely happened was that Ross did a preliminary drawing of the 100-acre palm tree-filled property and Lamb suggests he made a few other visits during the construction period.
Ross.was in his final days working solo when the Fort Myers course was in the planning stages. James B. McGovern, who had just begun a long-time run as a Ross "associate,'' was listed in newspaper accounts as having "supervised'' the project and A.L. White, acting secretary of the Fort Myers Golf & Yacht Club, was also reportedly involved in the six-month construction process.
Lamb likens the creative process 102 years ago to what is common practice today, when major course designers work on several projects at a time and leave daily details to on-site staffers.
"Donald Ross did about 39 courses just in Florida,'' said Lamb. "He was a big-time architect and I'm sure he had a big old staff.''
McGovern maintained a low profile throughout his long career with Ross, and both were among the 13 charter members of the America Society of Golf Course Architects when it was created in 1947.
Edison and Ford reportedly enjoyed the course as players in the 1920s and Edison's second wife, Mina, got her start in golf there. She made her debut with a whiff off the first tee in January of 1930 and shot 99 for her first nine holes. Mina, who was 19 years younger than Edison, got hooked on the game and immediately ordered a new set of clubs. She apparently didn't use them much playing with her husband, who was then 83 years old and told reporters that golf was "too much work.''
Edison, whose first wife Mary passed on two years before his marriage to Mina, died the following year and one published report had Mina deeding the property to the city of Fort Myers in her husband's memory 16 years later. Lamb, though, said that Edison never had ownership in the club.
The course, which had been built for $60,000 with Bahia grass fairways and common Bermuda greens, remains popular with area players and the Edison and Ford estates nearby became museums and are tourist attractions.
In 1914, three years before the course's centennial, architect Steve Smyers was brought in to oversee a $5.8 million renovation – the only major re-do in the club's history.