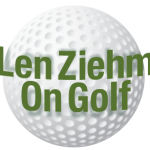 It may seem weird, but golf's second major championship of the year ended Sunday with Brooks Koepka's victory in the PGA Championship after the third of the four majors was already – at least technically – well underway.
The 123rd U.S. Open proper doesn't begin its 72-hole run until June 15-18 but that tournament annually draws a huge entry.  This year's drew 9,693 players, and that number has to be whittled to 156 for the 72-hole finals at Los Angeles Country Club.
The elimination process started on April 17 with 109 local qualifiers held all around the U.S. as well as in Canada, Japan and England. Entering this week only one of those 18-hole sessions remained – on Monday (MAY 22) in Palmer, Alaska.  Next up are 13 sectionals, which send survivors directly to the U.S. Open.  Most will be held on June 5.
While Chicago again will be without a sectional qualifier, the Chicago District Golf Association conducted three locals and they produced some good results for local players.
In the first, at Cantigny in Wheaton, former Northern Illinois University star and 2020 Illinois Open champion Bryce Emory of Aurora was the medalist with a 68, one shot better than Park Ridge's Tony Albano. They were among the five who advanced to sectional play and Brian Carroll, the reigning Illinois PGA player-of-the-year from The Hawk Country Club in St. Charles, was first alternate among the 84 starters.
The second was at Illini Country Club in Springfield, and the red hot University of Illinois men's team had two of the five players to advance.  Sophomore Jackson Buchanan, the medalist with a 64, and Adrien Dumont de Chassart have a U.S. Open sectional coming up right after their college season ends with this week's NCAA Championship in Arizona.
Luke Guthrie, an Illinois alum who has spent time on the pro tours, also was among those advancing and Wheaton's Tee-K Kelly, a two-time Illinois State Amateur champion and 2021 Illinois Open winner, was first alternate.
The third local, at Stonewall Orchard in Grayslake, produced the best score – a 9-under-par 63 by Hinsdale's Mac McClear, last year's Illinois State Amateur champion and this year' co-medalist in the Big Ten tournament while playing for Iowa.  It was also a bonanza for Northwestern, with current Wildcats James Imai and David Nyfjall advancing. Others  making it from Stonewall were Spring Grove's Jordan Hahn and Wilmette's Daniel Tanaka.
Some area players opted for locals outside the area.  Glen Ellyn's Andy Pope, a long-time Korn Ferry Tour player, advanced in Palm City, FL. Pope, no longer a tour player, won the Florida Open last year and has qualified for five U.S. Opens, making the cut in two of them.
Illinois alums Bryan Baumgarten and Varun Chopra qualified in South Bend and Lexington, FL., respectively.
Only 52 players, among them reigning John Deere Classic champion J.T. Poston,  were given exemptions into the final field by the U.S. Golf Association.  The locals cut those still eligible for a spot in Los Angeles to 530 for sectional play.
ILLINI ON THE SPOT: Coach Mike Small has a solid contender for the NCAA title when the finals begin a five-day run on Friday (MAY 26). The Illini, second to Georgia in last week's regional play in Michigan, have been as high as No. 2 in the collegiate polls.
In addition to Buchanan and Dumont De Chassart, the Illini could have had a third survivor of the U.S. Open local qualifiers. Tommy Kuhl shot 62 at Illini Country Club before realizing he had improved his lies multiple times on aerated greens. That was against the rules and led to his withdrawal.
Matthis Besard and Piercen Hunt round out the squad that Small will take to the NCAA finals. He's particularly high on Dumont DeChassart's future in the game.
"He has another gear, and that's something he wants to call upon more often,'' said Small.  "He'll be a first-team All-American.''
Fifth-year seniors Dumont DeChassart and Kuhl have provided the leadership all season but it's been a team effort for the Illini.
"Matthis, Jackson and Piercen have been a huge part of the last month of the season,'' said Small.  "They've all had flashes of real good play.  If we can sustain that, then we've got something special.''
HERE AND THERE:  The PGA Championship was tough on the five Illinois-connected players in the field. Only Illini alums Thomas Pieters and Thomas Detry survived the 36-hole cut.  Detry, Luke Donald, Nick Hardy, Kevin Streelman and Dylan Wu are in the field for this week's PGA Tour stop, the Charles Schwab Challenge in Texas.
John Ramsey, of Glenview, defeated Chadd Slutzky, of Deer Park, in 19 holes in last week's battle for the Chicago District Mid-Amateur title at Merit Club, in Libertyville. Then they boarded a plane together to compete as a team in the U.S. Amateur Four-Ball Championship at Kiawah Island, S.C. It ends on Wednesday (MAY 24).
John Schlaman is again the full-time director of golf at Eagle Ridge Resort, in Galena.