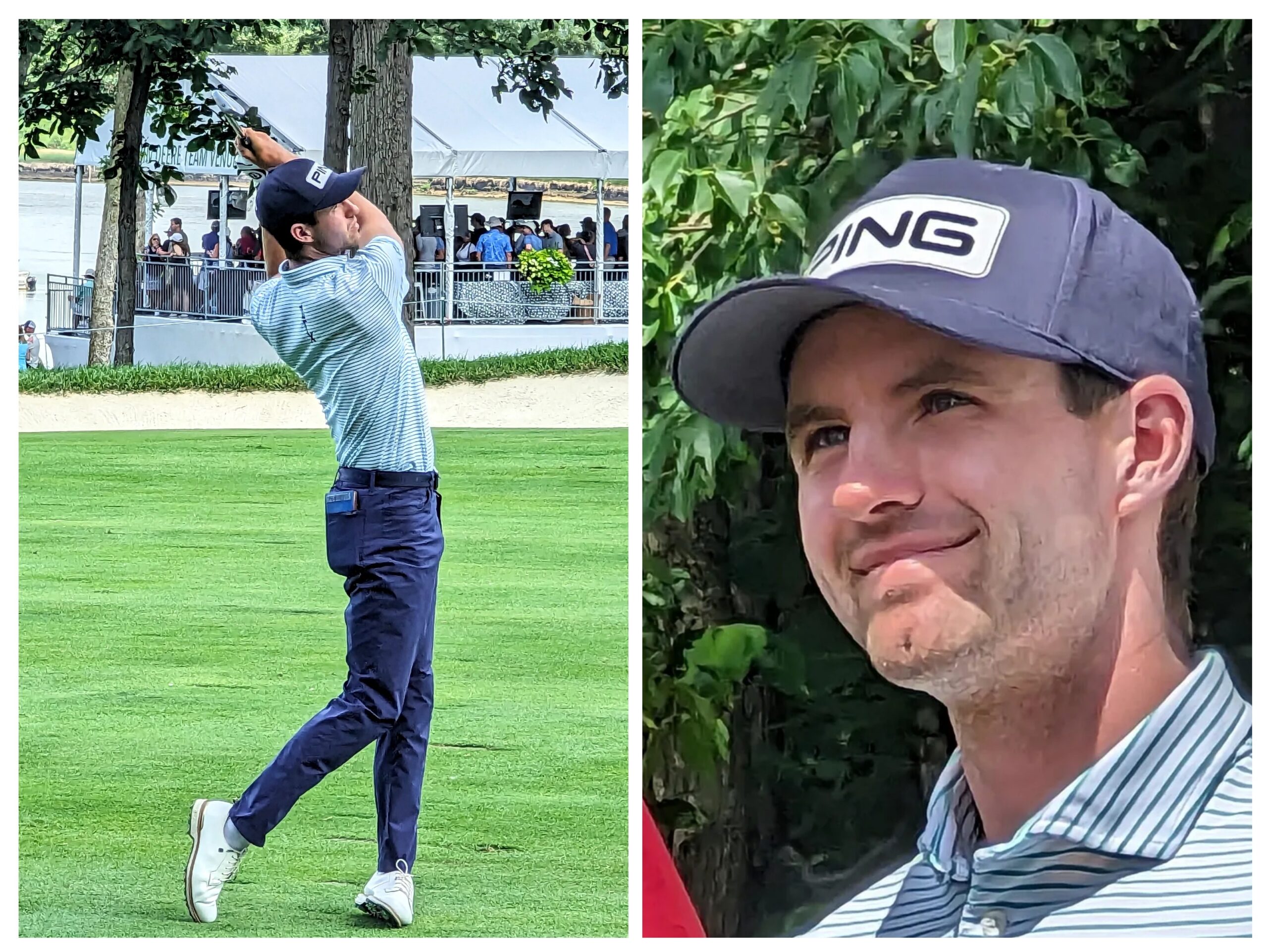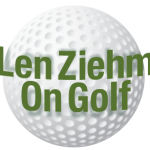 SILVIS, IL. – Every year a prominent story line at the John Deere Classic is who will be the next first-time winner on the PGA Tour and this year is no exception.
The JDC has had 23 champions who won for the first time in its 51-year history. That's an extraordinarily high number, and they range from big names like Deane Beman, D.A. Weibring, Payne Stewart, Jordan Spieth and Bryson DeChambeau to the not-so-famous like Mike Morley, Blaine McCallister, J.L. Lewis, Michael Clark II, David Gossett and Michael Kim.
The stage was set to add another first-timer to the list Saturday when Alex Smalley charged into contention with the best score of the week – a 9-under-par 62 —  in the third round at TPC Deere Run.
Smalley will start Sunday's final round one shot behind leader Brendon Todd, who shot 66 on Saturday. He stands at 16-under-par 197 after 54 holes and won't be in the "first win'' battle because he already has three titles on the PGA Tour. That doesn't lessen the intensity ahead in the final 18 holes.
"You always want to be the guy being chased,'' said Todd. "It's just head down and made birdies.  It's going to be hard to run away and hide here.''
Especially considering his closest pursuers. Smalley's colleagues at one back include Denny McCarthy and Adam Schenk. They're also hungry for that first win, but Smalley fits into the list of new champions perfectly if he can get the job done. He has special ties to the JDC.
The JDC has always been receptive to giving promising young players a chance through its issuing of sponsor's exemptions each year.  Smalley wasn't one of those lucky ones, but he has his own story to tell.
Smalley Monday qualified for the JDC in 2021 with his mother Maria  working as his caddie.
His agent landed Smalley a veteran caddie, Don Donatello, in time for the tournament that year and he tied for 47th. That meant a $17,339 payday for a young player just out of Duke University who hadn't earned his PGA Tour card yet.
Donatello became his regular caddie and last year they came back and did even better. Smalley tied for 16th and earned $115,141.
Now TPC Deere Run seems the perfect place for Smalley's first PGA Tour win after his hot round Saturday. He started birdie-eagle, shot 30 on the front nine and added four birdies on the back side.
"It was a dream start,'' admitted Smalley. "I feel comfortable here.  After my first experience here in 2021 I liked the course. I like the atmosphere, the vibes, at the tournament. I don't know why the next first-time winner here couldn't be me.''
The only trouble with that is that a few other players know the JDC's reputation for first-time winners. They feel the same way and have come tantalizingly close already this year.
McCarthy lost to Norway's Viktor Hovland in a playoff at the Memorial. Schenk, who also used Donatello as his caddie in the past, has two runner-up finishes.
When the last putt drops the champion will get $1,258,000 from a $7.4 million purse.  A spot in the British Open, coming up in two weeks at Royal Liverpool in Hoylake, England, is also on the line.
That's particularly enticing for Smalley, who will play in next week's Scottish Open no matter how the JDC turns out but still hopes to play in the British, the year's last major championship.
Last year he missed a spot in the British when he made bogey on the last hole of the Scottish Open. He has a history at Hoylake, though. The 2019 Walker Cup amateur team matches were played there, and Smalley was a star for the U.S. team.
"I was 3-1 in the matches, and that was the first Walker Cup we won on foreign soil since 2007, so I certainly have good memories there,'' said Smalley. "It was also the first time I played links golf.  It would be great to go back and draw on those memories.''